International Removals to Canada | Shipping UK to Canada
Moving Partnership provides overseas domestic and commercial shipping and international removals to Canada. We are able to pass on to you excellent discounts on overseas removals, due to our connections with many top removal companies worldwide. We will find you the best-priced and most suited international shipment service - and your move will be carried out fast, securely and professionally from start to finish.

We can provide quotes for UK removals to Canada, removals from Canada to the UK and between most other European and international destinations. We will source the best price from our Canada removals partners - catering for all commercial, corporate and domestic house moves. Depending on the size of your shipment, we will either recommend a 20 or 40 ft container load or part load / groupage to move your possessions to their new home.

Removals to Canada - Get a free, online quote now using the form to your right, or click here to talk to a removals specialist.

We can advise you on every aspect of moving house overseas including transporting your car, pets and other specialist items, customs regulations and insurance for international moves to Canada.

Moving Partnership provides removals and relocation services to all regions within Canada, including: Alberta, British Columbia, Labrador, Manitoba, New Brunswick, Newfoundland, Northwest Territories, Nova Scotia, Nunavut, Ontario, Prince Edward Island, Quebec, Saskatchewan and Yukon.
The benefits of using Moving Partnership
Whether you require household or office moves, a full packing and unpacking service, removals of specialist items, or just the removal of your furniture and possessions, our service is individually tailored to your requirements.
We compare quotes with hundreds of different removals companies for commercial and household contents moves to Canada, so you are assured of the best possible price for your move.
You can find out a quote for your move within minutes using our online form.
We provide low-cost, high-quality insurance, so you can rest assured that your belongings will be protected until they reach their destination.
Canada is the second biggest country in the world by landmass. It is a federation comprised of ten provinces (Ontario, Quebec, Nova Scotia, New Brunswick, Manitoba, British Columbia, Prince Edward Island, Saskatchewan, Alberta, Newfoundland and Labrador) and three territories (Northwest Territories, Yukon and Nunavut).

As you would expect for such a large country, Canada's landscape is extremely varied. Near the Arctic Circle in North Canada, the sea is covered with ice and icebergs. There are also large areas of frozen land, where it is so cold that very little grows. South of this area you will find rocks, forests, swamps, rivers and lakes. To the west of the country there are dense forests and mountains and t o the east are large plains and areas of farmland.

The capital of Canada is Ottawa, which is Canada's fourth largest city and is a bustling metropolis. The temperature in the city is wide-ranging, meaning that, although Ottawa enjoys pleasantly warm summers, it also experiences some of the coldest winter temperatures in the world, and snow and ice are frequently seen throughout the winter months.
Canada has some extremely beautiful scenery - and one of the biggest tourist draws is the spectacular Niagara Falls in Ontario, which attracts more than 12 million visitors annually. For those who appreciate nature, another popular place to visit is Banff National Park, Canada's first national park, which attracts three million people a year to admire the glaciers, explore the wilderness and to ski.
Contact The Moving Partnership - Click here now to talk to a removals specialist for overseas shipping and household moves.
Book a Video Survey
Contact us for your free
24/7 video survey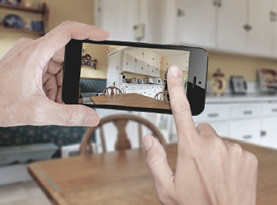 Moving Partnership FX

For more information on our Currency Exchange Service click here:
Please Contact Me
If you would like us to get in contact with you, please fill out your information below:
FREE Quotation
To get a free quote of your move click the button below and fill out our online form:
FREE Quote
"They are by far the most competitive and are always very friendly and incredibly efficient"
Mrs G
Australia
"'Moving day' - very nice and very polite team!!!! All packed and loaded in one day! "
Mrs A
New Zealand