International Removals to Cyprus - Moving House Overseas
Moving Partnership provides international removals to Cyprus. We can assist you with all aspects of your international house move - from packing and cleaning in the home you are leaving, to shipping your belongings overseas and clearing your cargo through customs.

International Removals to Cyprus - click here for a free online moving quote.

With our extensive knowledge of the removals industry and our partnerships with removal companies worldwide we can demand greatly reduced prices for your international removals whilst maintaining the highest standards, thus cutting the cost of your home removal.

Moving to Cyprus: Visas
Cyprus is the third largest Mediterranean island and it attracts many tourists every year. It is a popular location for the British to retire to or buy a holiday home, due to its sunny climate, high quality of life and strong currency.
Cyprus is made up of the Republic of Cyprus and the Turkish Republic of Northern Cyprus and these have different entry regulations.
Southern Cyprus is part of the EU and UK/EU nationals can stay in the Republic of Cyprus for up to three months without the need for a visa. For stays longer than three months they must apply for an Alien Registration Certificate (ARC) within eight days of their arrival, a social security number before they start work and a residence permit. The residence permit must be applied for at the Civil Registration and Migration Department before they have been in the country for three months. The ARC is issued at the local Immigration branch of the Police. Once these have been satisfied, a residence permit will be issued within six months.
Northern Cyprus also allows UK/EU nationals to enter the country for up to three months without the need for a visa. People wanting to stay longer than this, or work whilst they are in North Cyprus will need to apply for a work permit or residency permit.
When planning internationa removal to Cyprus, a work permit can be applied for through an employer, once an offer of employment has been made. They are granted on a temporary basis and only if a local citizen cannot fill the job.
A residency permit can be applied for after property has been purchased in Northern Cyprus. The application must test clear of diseases such as HIV and typhus, and also be able to prove that they have enough income and assets to support themselves and any dependants.
Moving to Cyprus: Health Care
Health care is provided to UK/EU nationals in Southern Cyprus to the same level as is given to Cypriot nationals. To receive health care, expatriates must be in possession of the correct E form or a European Health Insurance Card (EHIC). There are a number of variants of these, depending on your age, work and health status. On arrival in Cyprus you must register with the Cyprus Ministry of Health and you will then receive a medical card.
The quality of health care in the Republic of Cyprus is very good and the emphasis is placed on the prevention of illnesses. Diseases such as Malaria and TB have been virtually eliminated, and there is an excellent cancer-screening programme in place, which is free of charge.
If you are moving to Northern Cyprus, then there is a good range of medical treatment available including private clinics, hospitals and medical centres. Public health care is inexpensive in North Cyprus and hospital treatment is carried out free of charge. Prescription prices vary from below UK charges to 2 or 3 times more.
Treatment at private clinics with English speaking doctors is expensive, and so expatriates who do not speak Turkish will be better off taking out medical insurance to afford them to be treated privately.

Schools in Cyprus

Schooling options in Southern Cyprus include state schools, private schools and International schools. There are four stages of schooling, which include pre-primary, primary, secondary and higher/tertiary and children are required to attend by law between the ages of six to 15.
State schools offer free schooling to all children. The lessons are taught in Greek, and intensive language lessons are provided to foreign national children to help them settle in and assimilate their lessons better.
Alternatively expatriate children can attend private or International schools where they are taught in English. Language support will be provided to students whose first language is not English. Fees for these schools vary depending on the school's facilities and reputation.
North Cyprus schools include state and private schools. Children are required to attend between the ages of 5 and 14, and secondary school education is offered up to the age of 17.
State schools teach in Turkish although the Marif Kolegi secondary schools teach classes in English. These schools offer places to all expatriate children who have been on the island for less than two years, as well as selected local children.
In addition to this there are a growing number of private schools, ranging from nursery to secondary education to cater for the increased demand from migrating families. These generally combine the English and Turkish curricula and include Turkish language lessons for all students.
Moving House to
Cyprus
- Contact us now to discuss your
international removals
requirements.
Book a Video Survey
Contact us for your free
24/7 video survey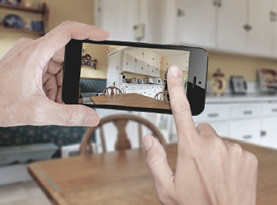 Moving Partnership FX

For more information on our Currency Exchange Service click here:
Please Contact Me
If you would like us to get in contact with you, please fill out your information below:
FREE Quotation
To get a free quote of your move click the button below and fill out our online form:
FREE Quote
"They are by far the most competitive and are always very friendly and incredibly efficient"
Mrs G
Australia
"'Moving day' - very nice and very polite team!!!! All packed and loaded in one day! "
Mrs A
New Zealand