House Removals to Italy - Milan
Stylish, beautiful, glamorous, and with gorgeous architecture it is easy to see why each year some UK citizens decide on a change of scenery and move to Milan in Italy. If you are planning house removals to Italy, The Moving Partnership Limited ensure that you don't pay over the odds for your move. We link with hundreds of European removals companies to find one that will provide you with excellent standards of customer service at the right price. So if you are lookingto move to Europe from the UK at competitive prices, you have come to the right place.
House Removals to Italy - Click here for the ideal removals company for your house move to Milan.
About - Milan
Best-known for its leading role on the global stage in fashion and design, Milan is also a major centre of finance and industry, with Italy's main stock exchange and many worldwide banking headquarters based here. It is a stunning city with a number of architectural gems and if you are lucky enough to move here, there are plenty of wonders to discover from fantastic boutiques, impressive art collections, quaint cafes and restaurants, opera, theatre, and a buzzing nightlife.
Milan is the second largest city in terms of population and the Piazza del Duomo, the city's main square, lies at its heart. It's a city packed full of culture with museums, galleries, trade fairs, shows, festivals and exhibitions. It is also home to a large number of university students as more than 10 per cent of Italy's student population students study here so you will find a number of lively bars.
If you are moving house to Milan, the city is ideally placed for domestic and international travel as it has three main airports: Malpensa, and Orio al Serio, which both offer flights to international destinations and Linate, which mainly offers domestic flights, although you can fly to some European airports from here. In addition, Milan's central station has rail services to a number of domestic and European cities.
History and Attractions
The city has a history that stretches back to Roman times, although it was a booming centre of trade in the Middle Ages, with weapons and wool production among its biggest industries. During this period various battles ensued and the city changed hands many times over the next four centuries before being occupied by Napoleon in the latter part of the 18th century.
Under Napoleon's leadership, it became the capital of the Kingdom of Italy before the city was returned to Austrian control - a period when it became an important centre for opera and theatre. In the mid-19th century, Milan and Lombardy was renamed the Kingdom of Italy and, thanks to railway transportation, the city became a thriving centre for industry.
After World War II, the population boomed and various building work was carried out to replace the buildings that were destroyed in Allied bomb raids. Fast forward to the 1980's and this period saw Milan thrive as a major fashion centre and tourist destination. Meanwhile, on the jobs front, while this century has seen decline in manufacturing, there has been a boom in other areas including IT, design, banking and finance.
Today Milan still remains a major tourist destination, attracting around 6 million visitors annually. The main draw is the square where you can find Milan's magnificent Gothic cathedral (the Duomo), the Royal Palace of Milan, and the arcade that leads to the stunning shopping centre, Galleria Vittorio Emanuele II.
If you are an art lover, among the draws is the internationally renowned art gallery, Pinacoteca di Brera, the Pinacoteca Ambrosiana art gallery, the Gallerie d'Italia Piazza Scala and the Sforzesco Castle. For those interested in science and technology, the Leonardo da Vinci Museum is a family-friendly attraction that is well worth a visit and has a new interactive centre which is dedicated to the lifecycle of products from design inception to disposal. If you are visiting any of the main tourist sites, it is worth noting that most close on Mondays.
Food and Dining in Milan
Milan has some excellent restaurants including Italian eateries serving traditional home cooked food as well as high end restaurants. You will find some fantastic establishments off the main tourist drag and, of course a number of pizzerias. If you want to splash out, head to Boeucc, one of the city's oldest restaurants or the two Michelin-star rated Il Ristorante Trussardi Alla Scalla.
Transport
Milan has a quite a good public transport system which includes the underground, bus and trams. You can buy single tickets from tobacconists, newsvendors and underground stations and these are valid for an hour and a half, although credit card style tickets are also available. You can also travel by taxi, although this can be pricy, and if you prefer cycling, and there are a number of BikeMi stations.
The Moving Partnership Limited offers removals services at low prices to all parts of Italy including Rome, Milan, Naples, Turin, Palermo, Genoa, Bologna, Florence, Bari, Catania, Venice and Verona.
Contact Moving Partnership to receive competitively-priced household content and commercial moves to and from the UK and Milan or further afield. Click here for a free quotation.
Book a Video Survey
Contact us for your free
24/7 video survey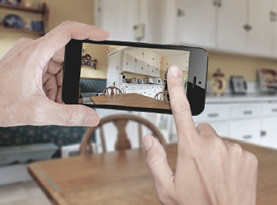 Moving Partnership FX

For more information on our Currency Exchange Service click here:
Please Contact Me
If you would like us to get in contact with you, please fill out your information below:
FREE Quotation
To get a free quote of your move click the button below and fill out our online form:
FREE Quote
"Great service, keep it up. Will always remember MPL"
Mr P
Middlesex
"Best price on the market. Quick reply."
Mr R
Malta