Removals to China - Beijing
Moving Partnership provide removals to China including the city of Beijing. Whether you are moving to China from the UK, back the other way or between China and another international destination, we can provide high quality shipping and removals at highly competitive rates. We will compare a range of quotes free of charge, to provide you with the best removals service to suit your requirements. Most of the removal firms we partner with for international removals are either members of the British Association of Removers or FAIM accredited ensuring a high quality and reliable removals service to your new home overseas.
Removals to China click here to read more about our removals to China service or click here for a free removals quote.
About Beijing
Beijing is the capital of China. In Beijing, ancient Chinese culture and modern civilization meet in harmony. The city attracts tens of millions of people every year, coming for business and for pleasure, from their homes locally and elsewhere in China and from all over the world. People visit Beijing to enjoy its rich culture, wonderful scenery, bustling streets and busy nightlife.
The city of Beijing is blessed with a rare cultural heritage. There are a number of great structures within its bounds, of which, perhaps the best known is The Great Wall of China. There's the beautiful Summer Palace, The Forbidden City, which comprises a complex of imperial palaces and The Temple of Heaven, a place of worship, which was reserved for the emperors of the Ming and Qing dynasties. UNESCO lists all of these examples as World Cultural Heritage sites.
China as a whole and Beijing in particular, is changing almost daily. More and more skyscrapers are going up, to service the burgeoning business community and more and more green spaces and parklands are being created to service the recreational needs of the workers. Success is coming to China and Beijing and the people love it.
Beijing is home to some 11.5 million people, most of whom speak a language that is akin to Mandarin but that will not stop many of them, especially the young ones, from trying to speak English whenever they get the chance. The young are keen to learn new languages, seeing it as the way forward and the way to succeed in business.
The people are kind hearted and gentle in the main. They work hard when at work and find curious and interesting ways to relax and enjoy themselves when they're not. They enjoy conversation and speak quite animatedly, especially about those things which interest or challenge them in some way. They have a tremendous respect for the older generation, valuing traditions and paying extra special regard to the hierarchy of family.
As you might expect, in a city as densely populated as Beijing, getting around can be a little difficult as there are people everywhere. To help ease the congestion, there are four subway lines serving the city, subway entrances are clearly marked and the service hardly ever closes, remaining open from 05:00 to 11:00 daily.
Moving Partnership Ltd can provide competitive removal quotes for removals to China and all major Chinese cities including: Shanghai, Beijing, Hong Kong, Tianjin, Wuhan, Guangzhou, Shenzhen, Shenyang, Chongqing, New Taipei, Nanjing, Harbin, Taipei, Xi'an, Chengdu, Changchun, Hangzhou and Dalian.
Removals to China click here to read more about our removals to China service or click here for a free removals quote.
Book a Video Survey
Contact us for your free
24/7 video survey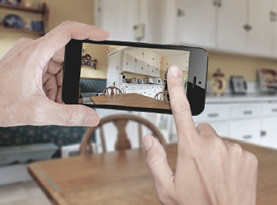 Moving Partnership FX

For more information on our Currency Exchange Service click here:
Please Contact Me
If you would like us to get in contact with you, please fill out your information below:
FREE Quotation
To get a free quote of your move click the button below and fill out our online form:
FREE Quote
"They are by far the most competitive and are always very friendly and incredibly efficient"
Mrs G
Australia
"'Moving day' - very nice and very polite team!!!! All packed and loaded in one day! "
Mrs A
New Zealand