Removals to China - Chengde
Moving Partnership provide removals and shipping to all parts of China as well as removals from China to the UK and between most other European and international destinations. If you are planning a move to China, get a removals quote now and we will compare free of charge, removals to China from a wide range of international removals companies. Our network of contacts allows us to source the most competitive prices which are often cheaper than if you go to these companies direct. What's more the quotes will be fully tailored to your requirements, including whatever combination of packing, transportation, shipping and unpacking you require from your removal service. Most of the companies we partner with for removals to China are BAR registered or FAIM accredited.
Removals to China – click here to read more about our removals to China service or click here for a free removals quote.
About Chengde
Located just 140 miles from Beijing, which in China's terms, is not far at all, Chengde, which was previously known as Rehe, has for a long time been a summer holiday resort and one look at the diversity of its terrain is enough to see why. Divided into two regions, one plateau and the other mountainous, it has a number of rivers flowing through it with varying degrees of intensity. These provide a mix of fast flowing and slowly meandering waters, which are great for water sports of every kind.
The city also boasts many historic relics dating back to the Neolithic Age. Ethnic groups such as the Xiongnu, the Xianbei, the Qidan, the Nvzhen, and the Mongols were once nomads in the area and evidence and artefacts exist to tell of their lives and lifestyles.
One of the most famous, historic and culturally important cities in China, Chengde has much to offer its visitors. Some of its sights are truly awe inspiring, like for example, the Mountain Resort and Eight Outer Temples which are listed as world cultural heritage sites. This in itself has contributed to Chengde being recognised as one of the most famous cities in the world.
Shopping in Chengde is a delight. The city is chock full of craft shops dealing in souvenirs and local arts. Cloth pasted paintings, paper cutting and shape making and wood carving and porcelain painting, rank amongst the most popular with the artists only to happy to let you watch them work on a piece, especially if you are going to buy it afterwards.
Like Beijing and Tianjin, Chengde has very good transport links. Its small but very efficient airport regularly has flights from and to the capital and other "localâ€Â destinations and the city's road and rail networks are particularly good, linking with other major cities like Tianjin,
Shenyang, Baotou, Ulanhot, Liaoning, and Inner Mongolia. The city's buses provide a fine service as do the taxis which are good and cheap.
Moving Partnership Ltd can provide competitive removal quotes for removals to China and all major Chinese cities including: Shanghai, Beijing, Hong Kong, Tianjin, Wuhan, Guangzhou, Shenzhen, Shenyang, Chongqing, New Taipei, Nanjing, Harbin, Taipei, Xi'an, Chengdu, Changchun, Hangzhou and Dalian.
Removals to China – click here to read more about our removals to China service or click here for a free removals quote.
Book a Video Survey
Contact us for your free
24/7 video survey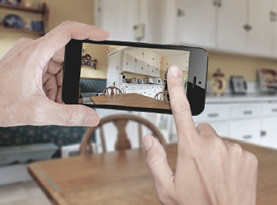 Moving Partnership FX

For more information on our Currency Exchange Service click here:
Please Contact Me
If you would like us to get in contact with you, please fill out your information below:
FREE Quotation
To get a free quote of your move click the button below and fill out our online form:
FREE Quote
"They are by far the most competitive and are always very friendly and incredibly efficient"
Mrs G
Australia
"'Moving day' - very nice and very polite team!!!! All packed and loaded in one day! "
Mrs A
New Zealand