Removals to Switzerland - Basel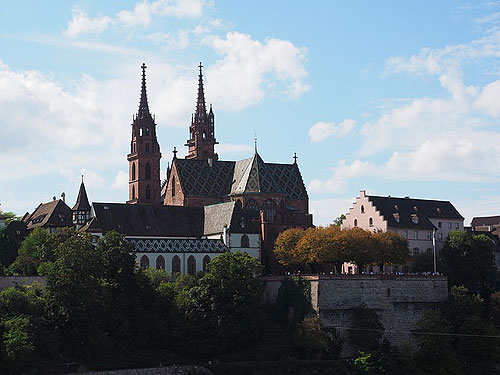 If you are organising removals to Switzerland, clean air, dramatic scenery, a high standard of living and outdoor sports, such as skiing and snowboarding, are among the many reasons why it's a top expat destination. And, if you are looking for a low cost quotation for international home and/or office moves to Switzerland, The Moving Partnership Limited provides the perfect solution. We save you time and money by offering you competitive house movers quotations with services tailored to suit your requirements. Whether you require removals to or from Switzerland, or to any European or international destination, The Moving Partnership can help.
Removals to Switzerland – Click here for competitively priced furniture removals including household or commercial moves to the city of Basel.
About Switzerland – Basel
If you are moving to Basel, it is a cosmopolitan city where around 65,000 of the 195,000 or so residents (30%) are expats from all over the world. As a result, if you are relocating with children, you will find many international schools in the city, and you will also hear the occasional chatter of English in the streets and cafes.
A university city, Basel is full of culture and places to visit, from theatres to museums and art galleries. The country's largest orchestra, the Sinfonieorchester Basel is based here, and the theatre hosts regular plays, opera and ballet. And, if you enjoy festivals, the annual carnival which takes place around the end of February and the beginning of March, is the biggest in the country and is a huge family event.
If you are moving house to Switzerland for work purposes, among Basel's main industries are manufacturing, construction, chemicals, pharmaceuticals, life science, insurance, finance and banking. Some of the well-known large organisations include Swiss global financial service industry UBS AG, the Bank for International Settlements (often known as the central bankers' bank), Adobe (the web software company) and Swiss International Airlines. Another benefit of relocating to Basel for business reasons or for any other purpose, is that the city is well placed for international travel. It borders France and Germany (although the main language spoken is Swiss German), so it has easy links to the rest of Europe by road or rail.
Attractions in Basel
One of the oldest buildings in Basel is the cathedral (Munster), a city landmark which is lit up at night. It was built between the 11th and 15th centuries and has undergone much restoration work since. Another draw is the Kunstmuseum, which has a variety of masterpieces by 19th and 20th century artists such as Picasso, as well as much older works by well-known names such as Hans Holbein. Just a short walk from here is the Museum of Contemporary Art, which is also well worth a visit.
Meanwhile, if you are moving to Switzerland with children, the zoo is a must-see and is one of the most popular attractions in the city. Founded in the 19th century, it is the country's oldest zoo and among the many attractions is the Monkey House where you can see monkeys solving problems for food!
Shopping in Basel
Basel offers all sorts of shopping opportunities, from markets to browse in to luxury boutiques in the Claraplatz and Marktplatz area. You will generally find late night shopping on Thursdays until 9pm, otherwise shops shut at 6.30pm (5pm Saturdays). For mainly organic fruit and vegetables, as well as fresh flowers, visit the Marktplatz, which is open daily except for Sundays (closed 1pm Saturdays).
Food and Dining in Basel
Basel has a host of cafes and restaurants serving anything from Swiss to Mexican or Japanese cuisine. Eating out is fairly pricy in the city. The waiting staff don't expect a tip, although the usual custom is to round up the price of your meal. Among the many prestigious restaurants include the Italian restaurant Chez Donati (where artist Andy Warhol used to eat) and the Michelin starred Stucki Bruderholz.
Transport in Basel
Although Basel is Switzerland's third largest city, it is easy to get out and about on foot, tram or by bus; the city also benefits from being bicycle friendly. If you are walking, or cycling, however, do keep in mind that trams have right of way.
Trams and buses run from about 6am to midnight, and if you are taking public transport, you can expect a prompt and efficient service. You can buy single or day tickets from the machine at each stop, or if you are a regular user, monthly or annual passes can be bought from the city centre.
For international travel, the city has three railway stations and you can get to Paris in just three hours. The airport also offers a host of flights to several international destinations and UK, including London Heathrow, Stansted, Gatwick, Manchester and Luton.
International Removals to Switzerland - Contact Moving Partnership to find out more about moving home or offices to and from the UK and Switzerland or further afield. Click here for a free quotation.
Book a Video Survey
Contact us for your free
24/7 video survey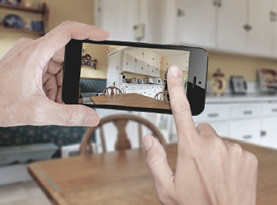 Moving Partnership FX

For more information on our Currency Exchange Service click here:
Please Contact Me
If you would like us to get in contact with you, please fill out your information below:
FREE Quotation
To get a free quote of your move click the button below and fill out our online form:
FREE Quote
"Great service, keep it up. Will always remember MPL"
Mr P
Middlesex
"Best price on the market. Quick reply."
Mr R
Malta