Removals to Madrid
Moving Partnership provide free online moving quotes for international removals to Spain. We can provide quotes for UK removals to Madrid, Spain, removals from Spain to the UK and between most other European and International destinations.

We partner with high quality removal firms to bring you European removals at greatly reduced prices. Most of the removal firms we work with are either members of the British Association of Removers or FAIM accredited ensuring a high quality, reliable moving service.

Removals to Spain – click here for full information on our Spain removals or click here for a free online moving quote.

About Madrid – Spain

The capital of Spain, Madrid's population numbers over three million. It is a truly cosmopolitan city, the diversity of which can only be properly appreciated by fully immersing yourself within its culture. A great place to start your integration is the Puerta del Sol, right at the heart of the city. This plaza, which forms the confluence of no less than 8 streets, is home of the Spanish equivalent to Big Ben which marks time for the whole of Spain. It is also home to the head office of Madrid's regional government as well as a number of impressive art galleries and museums.
Madrid has long been known as a shopper's paradise and here, at the Puerto del Sol, is where all the action starts. The streets (calle) are full to bursting with internationally famous brands and these are interspersed with smaller, more local and typically Spanish emporia. The famous statue of a bear pawing at a Strawberry tree or Madroño, the emblem of the city, can be seen here as can the mighty bronze of King Phillips III. This marks the start of your shopping in earnest since it is the junction of calle Preciados and calle del Carmen, both of which are pedestrianised and provide what is widely accepted as the most popular shopping in Madrid.
West from Sol runs calle Mayor and calle Arenal. Calle Mayor takes you to the Plaza Mayor and to the Plaza de la Villa, the siting of Madrid's City Hall. The plaza Mayor, Madrid's famous central market square is a grand arcaded square in the centre of Madrid and it is very popular with tourists and locals alike. The rectangular plaza features a uniform architecture which is very pleasing to the eye and is, as a result, the subject of many a photograph. The impressive buildings that surround the plaza were burned down no less than 3 times before it was decided that wood was perhaps not the best building material and so they stand today built in stone and following the design of Juan de Villanueva.
In the plaza, you'll find lots of bars and restaurants serving a delightful mix of dishes, some traditional, some, not quite so traditional but as with every other tourist hotspot, the meals tend to be a bit on the pricey side. A better, cheaper and more authentic option will exist just around the corner, so it is worth having a look around and when you do finally settle on a restaurant or café in which to have lunch or dinner, confirm the prices before you dine.
Calle del Arenal, is a pedestrianised street that ends at Plaza de Isabel II, in front of the Madrid Opera House. Along the street, you'll find Calle de Bordadores on your left, and behind it, the Plazuela de San Ginés and the famous Chocolatería de San Ginés which stays open until very late and from where you can buy smooth hot chocolate and sweet and crunchy fried doughnuts or "churros" which are something of a tradition in Madrid.
Moving Partnership Ltd can provide competitive removal quotes to all areas of Spain including Madrid, Barcelona, Valencia, Sevilla, Zaragoza, Malaga, Murcia, Las Palmas, Bilbao, Palma, Valladolid, Cordoba, Vigo, Alacant, Alacante, Gijon, Granada, A Coruna, Santa Cruz de Tenerife, Vitoria, Oviedo, Elx, Iruna, Jerez, Santander, Cartagena, Donostia, Almeria, Burgos, Salamanca, Albacete, Castello, Huelva, Cadiz, Badajoz, Leon, Logrono, San Cristobal de la Laguna, Tarragona, Jaen, Lleida, Marbella, Ourense and Algeciras.
Removals to Spain
– Click here for a
free online moving quote
or
contact us
now to discuss your move
Book a Video Survey
Contact us for your free
24/7 video survey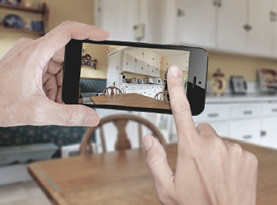 Moving Partnership FX

For more information on our Currency Exchange Service click here:
Please Contact Me
If you would like us to get in contact with you, please fill out your information below:
FREE Quotation
To get a free quote of your move click the button below and fill out our online form:
FREE Quote
"Great service, keep it up. Will always remember MPL"
Mr P
Middlesex
"Best price on the market. Quick reply."
Mr R
Malta