Removals to Portugal | Moving to Guimarães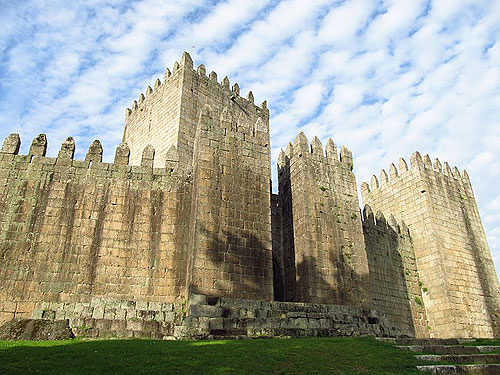 About Guimarães
The historic city of Guimarães is situated within driving distance of Porto, which is one of the largest cities in Portugal. Recognised as the birthplace of Portugal, Guimarães is situated in the district of Braga, and is absolutely bursting with history. The Moving Partnership Limited can arrange all removals to Portugal, working in partnership with high-quality removal firms to get you the best deal.
Guimarães is listed as a World Heritage Site by UNESCO in 2001, because it is an extremely well-preserved example of an authentic medieval settlement which has now evolved into a modern urbanised area. This charming place is full of gothic buildings, traditional Portuguese houses and plazas, which are dotted around the city. The streets are cobbled inside a compact metropolitan centre. It will not take too long to walk around it all, before stopping to enjoy a coffee in one of the many cafés in the compact metropolitan centre.
The city was founded in the 9th century and boasts its own castle, which is now part ruined. It is called the Cradle of Portuguese nationality, because the first king, Alfonso Henriques, was born here. He fought in the battle of São Mamede which was waged in the vicinity. Named as City of Culture in 2012, Guimarães is a bustling, vibrant location, and although quite small in comparison to some other, is still jam-packed full of great things to do, which you can discover after your removals to Portugal.
Places to Visit in Guimarães
The city is full of cultural spaces of reference at regional and national levels. One of the stand-out museums is Alberto Sampaio's which is situated on the old Canon, called the Collegiate of Our Lady of Oliveira. It houses many rich pieces of 14th, 15th and 16th century Portuguese history, including a rare vest from John 1 of Portugal, who died in 1433.
Other museums include a Primitive Modern Arts Museum and an agricultural museum of all the farming equipment used through the ages. There is also a library, arts centre and arts laboratory which has 2 auditoriums, where plays are shown. The city is home to a Primeira Liga football team and other top league basketball and volleyball squads, which can all be seen during the summer months.
Eating Out in Guimarães
If you are hoping for some European, Portuguese or Mediterranean fine dining, then you will not be disappointed. There are quite a few restaurants sited around the centre, with A Cozinha por Antonio Loureiro and the Sao Giao both having very good recommendations from both locals and tourists. For a quick and cheap snack, visit Dan's for an American style burger, or if you want to try the local cuisine then Bar Danubio serves Portuguese and vegetarian food and is popular with the residents. There are also Spanish, Chinese, Italian and Sushi bistros and brasseries to cater for all tastes.
Shopping in Guimarães
In the narrow medieval streets of Rua de Santa Maria, you will find ceramics, wood-carvings and handicrafts, or for a more commercial shopping trip try Rua Gil Vicente, which has many of the essential items needed for living abroad. There are also several shopping centres where you can buy local produce and other souvenirs.
Travel Guide for Guimarães
The area around Guimarães is part of the most industrialised region in the country, which means there are excellent rail and road links to the city. The railway is served by Porto and the road links to main highways A7 and A11. There are also 21 bus routes for use around the city. Porto has the nearest airport.
If you are planning a move to Portugal and want to find the best quotes, or if you are moving to any other town or city in Europe or worldwide, The Moving Partnership Limitedare the people to call. Follow the link for your free quote, tailored to your requirements.
Book a Video Survey
Contact us for your free
24/7 video survey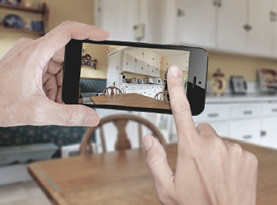 Moving Partnership FX

For more information on our Currency Exchange Service click here:
Please Contact Me
If you would like us to get in contact with you, please fill out your information below:
FREE Quotation
To get a free quote of your move click the button below and fill out our online form:
FREE Quote
"Great service, keep it up. Will always remember MPL"
Mr P
Middlesex
"Best price on the market. Quick reply."
Mr R
Malta