Removals to Germany | Dresden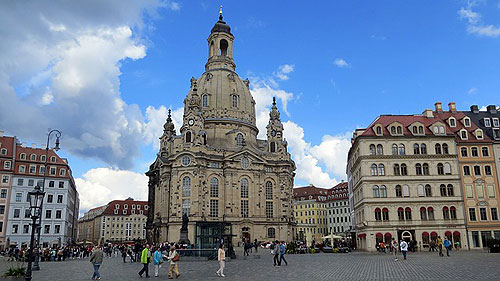 Moving to Dresden from the UK? This former East German city, near the border of Czechoslovakia, is a fantastic place to live – with its dreamy River Elbe, multitude of art galleries and museums, inspirational Baroque and Rococo architecture and vibrant festivals. It is known as a friendly city, where the inhabitants are welcoming to foreigners, many of whom have moved house to Dresden to take up a post in science, information technology, pharmaceuticals, research, education, engineering, or to study at the acclaimed Dresden University of Technology.
Meanwhile, if you are looking for removals to Germany at the lowest possible prices, our team at The Moving Partnership can help. We can source you the best removals quotations for your requirements so you can soon look forward to settling in your new home in Dresden.
About Dresden
Although Dresden was heavily bombed in the Second World War, it has seen a lot of reconstruction since then, including the ongoing redevelopment of the area near the historic Neumakt (New Market) Square. It is a beautiful city, but interestingly it is the only one in Europe to have been stripped of its UNESCO World Heritage title, after officials gave the go-ahead for a four-lane highway bridge to be built within walking distance of the historic centre.
This shouldn't put you off, however, as this bustling city is still a great tourist destination with some excellent attractions, beautiful buildings, prime shopping facilities and plenty of parks and green spaces for you to enjoy during your time off. All the above factors combined have led to Dresden being named as one of the top ten cities in Germany for people to move to.
Things to do in Dresden
If you are organising removals to Germany to settle in Dresden, there is something for all ages here, from museums to boat trips and sporting activities. Among the many places to visit is The Green Vault, which has some amazing jewels, including an enormous green diamond. The Zwinger Palace is another must-see, but do bear in mind that the palace is closed on Mondays. The Opera House is another popular attraction as it is considered one of the most beautiful in the world; it was also where Wagner and Strauss debuted their first operas. Meanwhile, on a day off or at weekends, a popular family activity is to enjoy a steamboat trip down the river to see the stunning castles.
If you enjoy festivals, Dresden is the place to be as the city hosts numerous large scale events throughout the year. These include the Bunte Republik Neustadt, a street festival in June with live music, food and drink, the Dixieland Jazz Festival in May, and the huge, lively Striezelmarkt in Altstadt, which is the oldest Christmas Market in the country and attracts tourists from all over Europe.
Shopping in Dresden
Dresden is a haven for shoppers as there are plenty of places to splash out in, including the designer shops of Konigstrasse and the quirky shops in and around Neustradt. The large Karstadt department store can be found at the end of Ferdinandplatz; this also contains a food department, so you can stock up your kitchen cupboards at the same time as filling your wardrobe space.
If you are looking for something special for your new home, the large flea market on the banks of the river is considered one of the best in the county – so you are sure to find something unique and special here.
Eating Out in Dresden
As you would expect from a city of this size, Dresden has some superb restaurants. However, a top tip is to stay away from the tourist traps, and instead head to areas such as the north of Albertplatz and Blaues Wunder. If you fancy a tipple, you can buy excellent beers in the city including Radeberger and Feiberger, and the region produces some great Riesling wine to accompany your meal.
Transport in Dresden
If you are using the public transport system, you can buy an all-day ticket which can be used for the buses, trams, most trains and ferries. For travel further afield, the city has two train stations for national and international travel, and Dresden Airport offers flights to a number of domestic and European cities.
The Moving Partnership Limited - Contact us for a free quotation for domestic and commercial moves to all cities in Germany, including to Dresden.
Book a Video Survey
Contact us for your free
24/7 video survey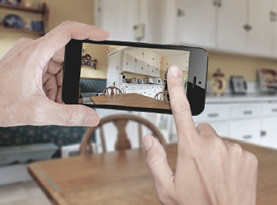 Moving Partnership FX

For more information on our Currency Exchange Service click here:
Please Contact Me
If you would like us to get in contact with you, please fill out your information below:
FREE Quotation
To get a free quote of your move click the button below and fill out our online form:
FREE Quote
"Great service, keep it up. Will always remember MPL"
Mr P
Middlesex
"Best price on the market. Quick reply."
Mr R
Malta