Removals to Norway - Bergen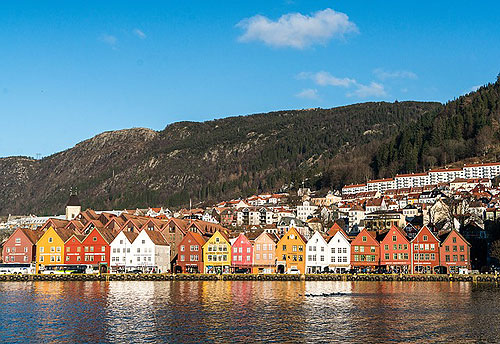 Bergen is the second largest city in Norway with a population of more than a quarter of a million people. Stunning Scandinavian scenery and a healthy lifestyle means it is a popular choice for anyone who is moving abroad.
If you are moving home to Norway, you can be assured of a top-quality, professional service with The Moving Partnership. We have partners in the removals industry across Europe so can get the best quotes and organise your move at a competitive price. Here is our guide to the city of Bergen.
The History of Bergen
Although the city was officially founded in 1070 by the country's king Olav Kyrre, there is evidence that there was a trading settlement on the site at least 50 years beforehand. The city benefited from its coastal location, becoming a leading European trading port, exporting cod and other varieties of fish.
The city was hit by several major fires over the centuries, as many of its buildings were originally made of wood. Bergen also sustained damage in Allied bombing raids during the Second World War. Although it was originally the Norwegian capital until the 1830s when it was overtaken by Oslo, Bergen is still the country's biggest freight and passenger port.
The city is still an important centre for fish farming, underwater technology and the international shipping industry. The former quayside known as Bryggen is a protected UNESCO World Heritage Site.
How to Get There
Bergen Airport Fliesland is around 11 miles to the south of the city. It handles large numbers of international flights, mainly from European destinations, and domestic flights to Oslo and other Norwegian cities. The best way to get to the city is via the frequent bus service, although rental cars and taxis are also available.
Many people's first sight of the city is by boat, as more than 300 cruise ships a year call in at the port. On a day-to-day basis, there are fast ferry services from Stavanger and other coastal communities to the north of the city.
If you want to explore Bergen, then the best way is to do it on foot. Although the local authorities are trying to cut the number of cars in the city centre, the large number of cobbled streets means that walking is more popular than cycling. There is, however, a good bus service linking the centre of Bergen with the suburbs, and there is also a tram and trolleybus network.
The Main Attractions
The playwright Ludvig Holberg, who was born in the city, named it the City of the Seven Mountains, inspired by the example of Rome; however, no one can agree which of the seven mountains it refers to. The name does show that Bergen (Berg is an old Norse word meaning mountain) is in a very picturesque area, which means walking trips and hikes are very popular. One of the best ways to enjoy the view is to take the Floibanen Funicular Railway up the side of Mount Floyen.
Bergen was also the birthplace of Edvard Grieg, composer of the famous Piano Concerto in A Minor and the Peer Gynt Suite. His influence lives on through the 1,500-seat Grieg Hall, the city's main cultural venue and home to the Bergen Philharmonic Orchestra. Bergen also has KODE, which is four art museums in one; they house works by world-famous artists including Pablo Picasso and the Norwegian Edvard Munch. One museum contains interactive exhibits aimed specifically at children.
Other family-friendly activities could include a trip to Bergen Aquarium, where the exhibits include snakes and crocodiles as well as more local marine exhibits. You could also hit the beach as there are several sandy fresh-water bays close to the city to choose from and the temperatures are higher than many other places on Norway's coast.
Shopping Around
There are plenty of International chain stores to choose from, but there are still plenty of arts and crafts stores as well if you know where to look. Bryggen Husflid, for instance, on the waterfront wharfs, specialises in handknitted pullovers and cardigans, while Kjottbasaren is home to top-quality food stores. Don't go shopping on a Sunday; in common with much of the rest of Norway, shops are closed both then and on all public holidays.
Food and Drink
It should come as no surprise that fish and seafood feature heavily on restaurant menus in Bergen, which was named a UNESCO City of Gastronomy in 2016. Fresh local catches of salmon, cod and prawns are quickly transferred to the city's dining tables. Lamb and game dishes from the region are also highly prized, and not just in Norway. Locally-grown fruit and berries are popular ingredients in desserts.
Beer, usually in the form of lager, and akevitt, also known as schnapps, are the most popular alcoholic drinks. However, there are strict rules governing the sale of alcohol, and it can quickly add to the cost of your meal.
If you are thinking of moving home to Norway, The Moving Partnership has partnerships with quality removals firms based there. We will compare hundreds of quotes to get you the best deal, whether you are moving to Bergen, Oslo, Stavanger, Trondheim, Kristiansand, Fredrikstad or any other location. We also arrange international removals to other European countries, including Germany, France, Italy and the Netherlands. Click here for a free quote.
Book a Video Survey
Contact us for your free
24/7 video survey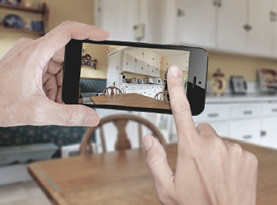 Moving Partnership FX

For more information on our Currency Exchange Service click here:
Please Contact Me
If you would like us to get in contact with you, please fill out your information below:
FREE Quotation
To get a free quote of your move click the button below and fill out our online form:
FREE Quote
"Great service, keep it up. Will always remember MPL"
Mr P
Middlesex
"Best price on the market. Quick reply."
Mr R
Malta