Furniture Removals to Denmark, Randers
If you are organising furniture removals to Denmark to live in Randers, it is a beautiful city to settle in as it combines stunning scenery with city living. However, the first step is to find the right removals firm for you. If you are looking for a company that will save you money, and provide a high quality service, The Moving Partnership have many years of experience of finding our customers the best prices for moving to Denmark. We partner with reputable removals firms, in the UK and worldwide, to offer you the most competitive quotations for house moves. Whether you require removals to Randers, or other parts of Denmark such as Copenhagen, Aarhus, Odense, Aalborg, Frederiksberg, Esbjerg, Gentofte or any other area in the country, we can help.
Removals to Denmark – Click here for a competitive quote for removals to Randers.
About Denmark – Randers
Randers, on the Jutland peninsula, is a stunning city surrounded by nature including forests to cycle or walk in, and the River Gudenå, Denmark's longest river, which is a popular destination for canoeing. It is a wonderful place to live to enjoy fresh air, open countryside and outdoor exercise.
If you are moving house to Denmark for work purposes, Randers, which has a population of 61,000, has long been a centre of trade and commerce and a number of companies are based in and around the city. Among the many big organisations include Vestas wind systems, international food producer Danish Crown, global furniture producers Innovation Randers, the machinery manufacturing firm Morso, and the cattle breeding company VikingGenetics.
Attractions in Randers
Randers has a number of attractions to visit once you have organised furniture removals to your new home. This includes Randers Zoo, the most popular tourist attraction in the area, which has more than 175 different types of animals and an artificial rainforest. For art lovers, the Randers Art Museum, which displays art from the 1800's right through to the present day, is well worth a visit. Other tourist draws include the Museum of Cultural History, and Graceland Randers, which is a tribute to Elvis.
If you love old buildings, this medieval city has many beautiful 15th century houses mixed with modern properties. A seven mile drive out of Randers is the much-visited Clausholm Castle, which is actually more of a large country house than a castle and is considered one of the country's finest Baroque buildings.
Shopping in Randers
Randers has a mix of high street shops, and independent stores selling anything from clothes to jewellery and furniture and accessories for your new home. The Randers Storcenter shopping centre is five minutes from the town centre and has more than 50 shops and restaurants and a supermarket. It is open from 8am – 8pm on weekdays and until 6pm at weekends.
Food and Dining in Randers
The city has a wide selection of cafes and restaurants, from low budget to high end eateries. Among the popular places to eat is the Niels Ebbesens Spisehus restaurant which is housed in a medieval building and serves Danish Cuisine, and Cafe Mathiesen in Hotel Randers with an Art Deco inspired interior.
Transport in Randers
If you want to travel further afield, Randers has its own railway station which offers a direct service to Copenhagen and Frederikshavn. It also operates regional services to the major cities of Aarhus and Aalborg. For international travel, the train journey from Randers to Copenhagen Airport takes three hours and 49 minutes.
International Removals to Denmark - Contact Moving Partnership to find out more about moving home and office from the UK and Denmark or to any other worldwide destination. Click here for a free quote.
Book a Video Survey
Contact us for your free
24/7 video survey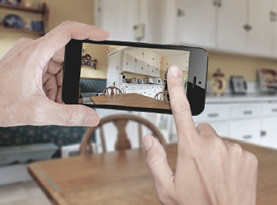 Moving Partnership FX

For more information on our Currency Exchange Service click here:
Please Contact Me
If you would like us to get in contact with you, please fill out your information below:
FREE Quotation
To get a free quote of your move click the button below and fill out our online form:
FREE Quote
"Great service, keep it up. Will always remember MPL"
Mr P
Middlesex
"Best price on the market. Quick reply."
Mr R
Malta