Removals to Germany | Duisburg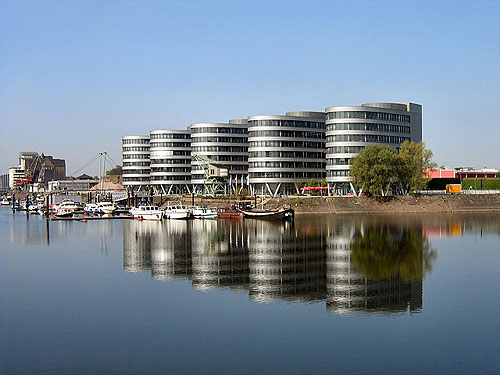 The port city of Duisburg is a centre of logistics and hub of the iron and steel industry, with well over a third of Germany's pig iron produced here. Although it is considered relatively quiet compared to other German cities, it is currently undergoing regeneration and has some superb shopping facilities as well as a lively waterfront area, the Innenhafen, which is where to head to for a night out.
If you are looking to meet fellow expats, Duisburg has a sizeable student population with some international students, including people from the UK. In addition to this there are a number of people who have chosen to stay on after the British garrison, the Glamorgan Barracks, closed down in the 1990s. As a result, it shouldn't be too hard to find English-speaking expats in the area who will be happy to meet you for a coffee and show you around the city.Â
Meanwhile, if you are organising removals to Germany to settle in Duisburg, The Moving Partnership can help. We source the best quotations from hundreds of removals services to find you the lowest price for your move. Just get in touch today to find out how we can help save you time and money.
About Duisburg
Duisburg, in North Rhine-Westphalia, has a long history and has been a trading centre since the 5th century. Today it is known for its inland port, commerce and heavy industry and, in addition to this, it is the home of one of country's largest universities, the University of Duisburg-Essen, which has almost 40,000 students.
If you enjoy music and culture, Duisburg is also a centre of activity with a series of events held here throughout the year. The most well-known is the Duisburger Akzente, which brings together music, theatre and dance to focus on a set theme each year. It is also home to the major opera house, the Deutsche Oper am Rhein, and the internationally renowned Duisburg Philharmonic Orchestra.
Things to do in Duisburg
Duisburg has plenty of places to discover once you have moved, from amazing architecture to fascinating museums, as well as family-friendly places to go for a day out. Among the places to visit is the German Inland Waterways Museum, a 40-year-old museum, which covers the beginning of inland navigation to the present day. You can see various boats through the ages here, as well as a 1913-built freight yacht. If you enjoy art, the Wilhelm Lehmbruck Foundation Museum, with its sculpture collection, is a must see. However, for a family day out that will appeal to all ages, the zoo with its koalas and dolphin shows is a delight.
Shopping in Duisburg
For those who like to splash out, there are plenty of places to do that in Duisburg. The Konigstrasse, also known as 'the shopping mile', has a host of boutiques, department stores and high street shops, as well as restaurants. It runs from the city's main railway station to the centre, and has some excellent shopping streets running off it. Also off the Konigstrasse is the new(ish) contemporary four-level Forum Shopping Centre, which has 90 different shops selling anything from clothes to footwear and electronics.
Eating Out in Duisburg
Duisburg has some excellent restaurants serving food from all over the world. These include Tapas bars, Turkish restaurants and Thai food outlets, and lunch is generally the main meal of the day. The city is also famed for its Konig Pilsener beer, which you find in restaurants and bars pretty much everywhere, and in winter time, you can warm up with a glass of mulled wine.
Transport in Duisburg
The city's main train station, Duisburg Hauptbahnhof, offers regional, national and international train services. For travel further afield, Duisburg is just 15 minutes away from Dusseldorf International Airport, so it is easy to get to places all over the world for business purposes or for holidays.
Removals to Germany - Contact the Moving Partnership Limited to receive a free quotation for home content moves to Duisburg.
Book a Video Survey
Contact us for your free
24/7 video survey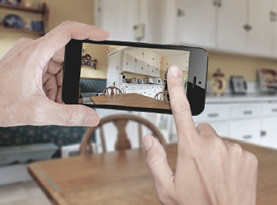 Moving Partnership FX

For more information on our Currency Exchange Service click here:
Please Contact Me
If you would like us to get in contact with you, please fill out your information below:
FREE Quotation
To get a free quote of your move click the button below and fill out our online form:
FREE Quote
"Great service, keep it up. Will always remember MPL"
Mr P
Middlesex
"Best price on the market. Quick reply."
Mr R
Malta