Moving House to Germany
Moving Partnership provide removals to Germany at the most competitive rates available. Thanks to our wealth of contacts throughout the removal industry, we can source for you the best possible European removals quote for all domestic house moves, commercial and corporate relocations.

Moving House to Germany - click here to read more about our removals service or click here for a free online moving quote.

Depending on the size of your move, and the amount you want to relocate, we can provide either a part load / groupage service, or a dedicated service - which means that you can arrange the move to suit specific delivery dates as specified by you. We can also provide quotes for moving specialist items such as pets, vehicles and machinery; and arrange removals insurance and packing and storage services.

We have put together the following moving guide to help you research your new life in Germany. Please note that all information is believed to be correct at the time of writing. Any important details should be checked with our European removals department before your departure. We can arrange removals to any area of Germany, including Berlin, Munich, Bonn, Cologne, Stuttgart, Dortmund, Hannover, Hamburg and Frankfurt.

Moving House to Germany: Visas and Work Permits
EU nationals can move to Germany without the need for a visa. On arrival they need to register their address at the Burgeramt and will then be issued with a residency permit. Once this step has been taken, they will be given the same rights as German citizens, and even be favoured equally when applying for jobs. Family members can move with the working person and will be given the same rights.
No work permit is required by a UK or EU national in order to work in Germany. They simply need to be in possession of a valid passport of identity card. It is an attractive country to work in due to its excellent social security system and employee benefits such as holidays, sick pay and entitlement to training. The salaries paid in Germany are also some of the highest in the World.
Germany has the largest economy in Europe and it is well known for its car manufacturing industry and is home to top quality brands such as BMW and Mercedes Benz. Germany currently has skill shortages in manufacturing, engineering, metal, and electrical sectors.
Business and Taxes in Germany
EU nationals are permitted to start up a business in Germany. All that is required is that they register the business with the local registration office, and have the necessary capital.
There are a range of different business structures in Germany, of which the most common are the Limited Liability Company (Gessellschaft mit beschrankter Haftung) and the Joint Stock Company (Aktiengesellschaft). The Limited Liability Company requires a minimum share capital of €25,000 and the Joint Stock Company - €50,000. Other business types are available for sole traders and partnerships.
The legal process of registering a business in Germany includes organising two sets of tax registration, one for commercial tax at the Gewerbesteueram and one at the local tax office Finanzamt. Next a notary must register the business at the local court (Amtsgericht). On completition of these two steps, a certificate of registration will be granted and the business can start trading.
Schools in Germany
Children can start their schooling at the age of 3 at a kindergarten. This is optional and fees are charged for attendance. Then at age 6, attending school is compulsory, and all children can attend a public primary school in their area of residence, free of charge. Each child's progress is carefully monitored, and each student must fulfil certain minimum requirements in all subjects in order to move up to the next level. Children in Germany cannot be home educated.
After primary school, students go on to attend lower secondary school, vocational colleges and higher education. The obligatory education period lasts 12-13 years depending on which state the child lives and is free right through to university level.
The children of expatriates are also entitled to free education at all levels. The only issue is that public schools teach classes in German. This is usually all right if children start German classes in kindergarten or early primary school but more difficult for the child if they are older. Older children will find it easier to maintain their progress if taught in an international school. This is also usually a better option if your child will only be attending school in Germany for a short time as the curriculum will be more similar to the one in their home country.
German Health Care
There is an excellent health care system in Germany, which is paid for through obligatory insurance. This is taken directly from a working person's salary, and their employer matches the amount paid. Anyone who is self-employed must make their own arrangements. There is a good choice of insurance packages available, which vary in the percentage of income that they deduct.
The type of health care insurance a person is entitled to depends on how much they earn. Low earners must join one of the 300 statutory sickness funds and people earning above the current threshold amount have the choice to stay in the state system of opt for private insurance instead.
As working people in Germany see a large part of their salary being used to pay for health care, they expect extremely high standards of treatment. It is usual for people to seek a second opinion, and expect to be seen on the same day that they make their appointment.
In Germany it is common to see a heart specialist, a dermatologist or other kind of medical practitioner have their office on the high street, in between shops. People can walk in to any of these centres and book an appointment directly without the need for a GP referral.
Moving House to Germany
- Contact us now to discuss your
move.
Book a Video Survey
Contact us for your free
24/7 video survey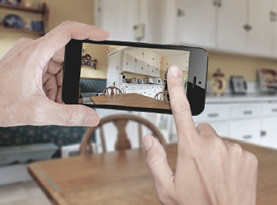 Moving Partnership FX

For more information on our Currency Exchange Service click here:
Please Contact Me
If you would like us to get in contact with you, please fill out your information below:
FREE Quotation
To get a free quote of your move click the button below and fill out our online form:
FREE Quote
"Great service, keep it up. Will always remember MPL"
Mr P
Middlesex
"Best price on the market. Quick reply."
Mr R
Malta