Removals to Spain - About Seville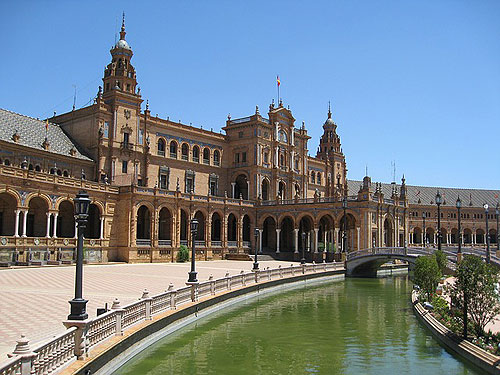 Organising removals to Spain to settle in Seville is an exciting time as you can look forward to experiencing a new way of life in a charming, vibrant, romantic and often laid back riverside city. If you love trying out the local dishes, Seville is considered the capital of Tapas. It's also known for its culture and festivals and if you enjoy soaking up the atmosphere in some of the local haunts, it's not uncommon to see the people break into spur-of-the-moment flamenco dancing.
At Moving Partnership, we know that as well as looking ahead to all the possibilities, moving abroad can be stressful and daunting too. So, it is our philosophy to make moving to Spain, or anywhere else in the world, easier. We partner with dozens of removals firms worldwide to source the right company for your requirements. In doing so we have helped hundreds of customers find the best prices for removals to all parts of Spain, including to or from the UK and Barcelona, Madrid, the Costas or Seville.
The Moving Partnership Limited – Follow the link to find out more about how we can help organise your home or office move to Spain.
Meanwhile, if you are settling in Southern Spain, here is a short guide to living in the Spanish capital of Andalusia.
About Seville
Seville, which lies on the Guadalquivir River, is a small but bustling city with a relaxed attitude, a plethora of amazing old architecture, amidst winding, cobbled streets and a thriving nightlife with a multitude of bars. It's also just an hour from the mountains, and beaches, so you haven't got far to go to experience a complete change of scenery. The population in the wider metropolitan area is around 1.6 million, so although it is Spain's fourth largest city, it has a much smaller feel to it.
As well as its large student population (Seville is home to two universities) it has growing expat community, and many of those who have moved here work as English language teachers. It's an attractive place to settle as the cost of living is cheaper than the bigger cities such as Barcelona or Madrid.
The History of Seville
Seville has a long and rich history, which you can discover in some of city's museums and architecture. For six centuries it was governed by the Romans, then under Muslim occupation for 800 years until the late 15th century, leaving a legacy of interesting architecture, even after the period ended, including the stunning building of Casa de Pilatos. After this period, Seville became one of the most prosperous cities in Europe. This was followed by a long and turbulent period of wars, when the city fell into relative economic decline.
In the 19th century, Seville was an essential stop-over for the aristocracy embarking on a Grand Tour. It became a centre of tourism and was thrust into the limelight again in 1929 and 1992 when the city hosted the International Exposition, attended by thousands of visitors across the globe.
Things to do in Seville
Once you have organised your removals to Southern Spain and have settled in Seville, you will have plenty of chance to explore your new surroundings. The city is simply buzzing with things to do. You can visit the local landmarks such as the Cathedral, the final resting place of Christopher Columbus, and also one of the largest –if not the largest – cathedrals in the world.
Other popular places to see are the Alcazar, a magnificent old Moorish fortress, the Jewish quarter with its narrow, winding streets, and the museums of fine arts, flamenco dance, science and archaeology. If you are moving to Seville with children, a popular hit with families is the aquarium, which has one of Europe's biggest shark tanks
For those who like to be in the heart of the action, there are plenty of festivals in Seville. Among them are the Easter week processions and the six-day colourful fair with flamenco dancing and bullfights, all of which will give you the chance to soak up the atmosphere of your new environment.
Shopping in Seville
For shopaholics, the main shopping district can be a huge temptation as it has all sorts of big name national and international clothing stores. The area around the cathedral is also busy with shoppers and tourists, and you can even buy one of your own flamenco outfits from here! Another popular place to shop is the El Corte Ingles department store. However, if you like a bargain, there are open air markets to explore including one near Avenida Carlos III and a smaller one near the Alcampo Shopping Centre.
Food and Dining in Seville
Being famous for its tapas, you will find tapas bars all over Seville and these are generally open until late. Among the many popular places to eat tapas include Manzanilla, off Calle de Alphonse, Taberna Coloniales, in Plaza Cristo de Burgos, and The Room Art Cuisine in Calle Cuesta del Rosario.
Transport in Seville
As the city is fairly small, many people get out and about either by foot or by bike and you can keep costs down by buying a yearly pass and renting a 'Sevici' bike from one of the 250 cycling stations. Other forms of transport include the metro, buses, taxis and, for the more romantic, a horse drawn carriage.
If you want to travel further afield, high speed trains will get you from Seville station to Madrid in three hours. The airport, which is just 25 minutes from the city centre, will get you to various international destinations although you may have to fly from Madrid airport for wider travel opportunities.
Removals to Seville, Spain – Click here to receive a competitively priced removals quotation from the UK to mainland Europe today.
Book a Video Survey
Contact us for your free
24/7 video survey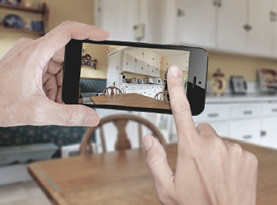 Moving Partnership FX

For more information on our Currency Exchange Service click here:
Please Contact Me
If you would like us to get in contact with you, please fill out your information below:
FREE Quotation
To get a free quote of your move click the button below and fill out our online form:
FREE Quote
"Great service, keep it up. Will always remember MPL"
Mr P
Middlesex
"Best price on the market. Quick reply."
Mr R
Malta