Removals to Germany - Dusseldorf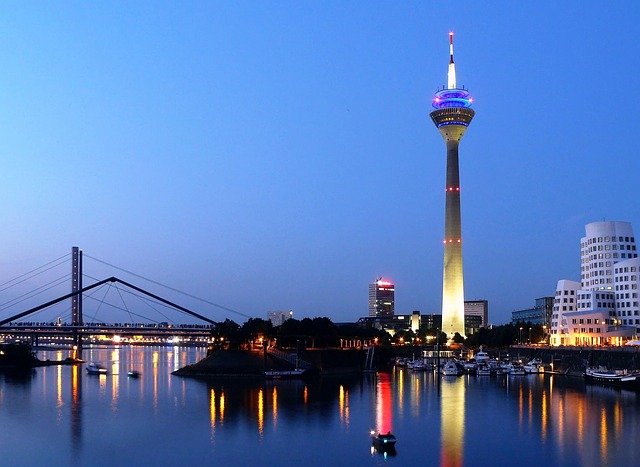 A number of British families organise removals to Germany each year. While some are attracted by the job market and the high standard of apprenticeship training, dozens of UK forces personnel are also posted here annually. If you are organising a house move to settle in or around Dusseldorf, you'll have plenty to look forward to as the city – which is a business, financial and cultural centre – was ranked the 6th in the world by Mercer's 2012 Quality of Living survey.
Meanwhile, if you haven't yet organised your removals, UK based The Moving Partnership Limited is designed to help you find the most competitive price for your move. We source the cheapest prices from reputable companies offering removals all over the world, including to or from Germany, and further afield. Just click on the link above to find out more.
If you are moving to Dusseldorf, and are keen to find out more about what it is like to live in the area, here is our brief guide to the city.
About Dusseldorf
If you are settling in Dusseldorf, which lies on the banks of the River Rhine, you will be joining 600,000 inhabitants who have made this economic hub their home. The city was originally a small settlement for farmers and fishermen, but over the centuries the population soared.Today Dusseldorf is known for its art scene, trade fairs, carnivals, music, nightlife, and its annual funfair in July, which attracts around four million visitors.
Jobs in Dusseldorf
Dusseldorf is a major financial centre, with more than 150 national and international companies based here. It's also known for its IT and telecommunications firms, and is home to big name organisations such as Nokia and Ericsson. Other well-known firms with headquarters here that attract foreign workers include L'Oreal Germany, E.ON and ThyssenKrupp.
Things to do in Dusseldorf
One of the most famous parts of Dusseldorf is the 'old town'. Despite its name, however, it contains newish, rather than historic buildings, as this part of the city was rebuilt after it was bombed by the Allies in the Second World War. It was created to look ancient, so it is home to some wonderful buildings, including the Castle Tower or Schlossturm.
If you like visiting museums or family-friendly attractions, there are plenty of these in Dusseldorf. These include, among others, the Aqua-Zoo (Aquazoo-Löbbecke-Museum), the Film Museum and the Kunstsammlung, which is an art museum housing 20th century art, including collections by Picasso, Warhol and Klee.
For sociable types who like to soak up the atmosphere, Dusseldorf is also well-known for its festivals, and these always draw a huge crowd. A fun, family-friendly event is the Rhenish Carnival, which takes place around February/March time. The Christmas Market is another popular festivity, where Bratwurst, mulled wine and handmade Christmas gifts are sold.
The local beer has made a name for itself in Dusseldorf, and there's lots of opportunity to sample the region's brew. The city has several breweries and beer houses selling the famous 'Alt' beer. Just head to the one square kilometre Altstrad, in the 'old town', which has been dubbed 'the world's longest bar'.
Shopping in Dusseldorf
Many of the well-known department stores, such as Galeria, can be found in and around the Schadowstrasse area, but for smaller independent stores head to Konigsallee, which is the main boulevard. For more creative attire, the fashionable street of Ackerstrasse is well worth a visit.
Transport in Dusseldorf
You can get out and about in Dusseldorf by the bus, tram or tube, and you can find tickets for all these from the vending machines at the tram or tube stations. There are generally three types of tickets: day tickets, short trips (used for 30 minute journeys) and A-class tickets, which are valid for an hour and a half.
For travel further afield, the main railway station gets you to a number of destinations, but be sure to get your ticket stamped first, before you board the train. Dusseldorf also has an international airport – the third busiest in Germany – which offers flights to more than 170 worldwide destinations.
Removals to Germany - Contact The Moving Partnership Ltd to receive a free quotation for removals to or from all German destinations including Dusseldorf.
Book a Video Survey
Contact us for your free
24/7 video survey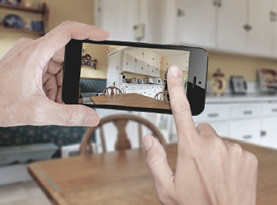 Moving Partnership FX

For more information on our Currency Exchange Service click here:
Please Contact Me
If you would like us to get in contact with you, please fill out your information below:
FREE Quotation
To get a free quote of your move click the button below and fill out our online form:
FREE Quote
"Great service, keep it up. Will always remember MPL"
Mr P
Middlesex
"Best price on the market. Quick reply."
Mr R
Malta