Removals to France | Moving House to France
Moving Partnership Ltd offer high quality removals to France at the most competitive rates available. We will source the best price from our France removals partners - catering for all commercial and domestic moves.

Removals to France - Contact us to discuss your house or business move. Moving Partnership Ltd arrange hundreds of European and international removals each year to all areas of France.
We can move you to cities including Amiens, Angers, Bordeaux, Brest, Caen, Cannes, Dijon, Grenoble, Le Havre, Le Mans, Lille, Limoges, Lyon, Marseille, Metz, Montpellier, Nantes, Nice, Orleans, Paris, Perpignan, Reims, Rennes, Saint Malo, Saint Tropez, Strasbourg, Toulouse and Tours.

Because of the quantity of quotes we source, we can pass on to you, the client, great savings from the best removal companies. We will also ensure that the right company is chosen for your removals to France and this will depend on the location you are moving to and your specific requirements.

Removals services can be tailored to meet your needs to include some or all of the following: packing, moving and unpacking, basic transfer of your belongings only, cleaning services for your new or old home, removals insurance, storage and transportation of specialist items. Contact us now to discuss your move.

Moving house to France is a dream held by many. With such a diverse landscape, including rolling hills, beautiful countryside, tranquil winding rivers, the dramatic scenery of French Alps in the Provence-Alpes-Cote d'Azur and Rhone-Alpes regions, and golden, sandy beaches in the south and south west, you will always be able to find the perfect location to settle. Whether you prefer the glamour and sunshine of the French Riviera to the south, or the rolling countryside and dense forests of Franche-Comte to the east, it is not hard to find a region of France that appeals. And now, with low cost flights and an increasing number of local French airports, it is very easy for people to make the move whilst still keeping in touch with friends, family or work in the UK.
To date it is estimated that around 150,000 British people have made France their full-time home. France is a popular country to relocate to for a number of reasons. Its culture, close proximity to the UK, world renowned food and wine, and stunning scenery are just of the draws that have made it such a desirable place to live. As well as its art, museums, and attractions, it is also a great place for activities too. Whether you like hiking, cycling, water-based activities, adventure sport or adrenalin fuelled activities, you will find a sport or hobby to take up when you move.
Among the most popular places for expats to settle are: Paris, one of the world's leading business and cultural centres; the south west including Aquitaine and Poitou Charentes, for its countryside and climate, and northern France such as Brittany and Normandy which are both within easy reach of the UK.
Wherever you choose to settle, here at Moving Partnership Ltd we can take care of all the practical details related to moving abroad and can even arrange for the removal to France of specialist items such as road or agricultural vehicles, artwork, musical instruments and other bulky items. Click here for a free online moving quote. In addition to removals from the UK to France or in the opposite direction, we can also provide quotes between France and other European and international destinations. Just contact us today to find out more, or fill in the quote form on the right of this page to receive a free online quotation.

Book a Video Survey
Contact us for your free
24/7 video survey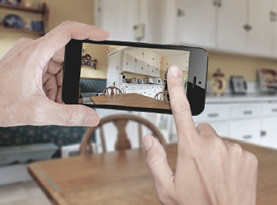 Moving Partnership FX

For more information on our Currency Exchange Service click here:
Please Contact Me
If you would like us to get in contact with you, please fill out your information below:
FREE Quotation
To get a free quote of your move click the button below and fill out our online form:
FREE Quote
"Great service, keep it up. Will always remember MPL"
Mr P
Middlesex
"Best price on the market. Quick reply."
Mr R
Malta