Removals to America - New York
For removals to New York in America, Moving Partnership Ltd can provide you with the most competitive removals quotes for shipping household goods, commercial office contents, vehicles or specialist items. We partner with many removals companies around the world to bring you the best price, high quality removals service that is tailored to your requirements.
Removals to America
– click here to read more about our removals service
About New York
Located in the north-eastern region of the United States, New York an area 13 miles long and just 3 miles wide, is home to some 19 million people across its 5 boroughs. These are The Bronx, Brooklyn, Manhattan, Queens and Staten Island. Each of these boroughs has their own characteristics, landmarks, history and ethnic communities.
An area dominated by skyscrapers and the headquarters of many international companies, New York attracts millions of tourists every year who flock to the sights and sounds of possibly the world's most famous city. With hot humid summers and long, cold winters, the climate here is quite extreme. Whatever the weather though, there is always plenty going on.
Famous tourist attractions include the Empire State Building, the Statue of Liberty, Grand Central Terminal, The Rockefeller Centre and Central Park to name but a few. New York is also known for its excellent shopping, Broadway shows and steak houses.
Vehicle ownership is not widespread in New York, as most people prefer to use public transport due in part to the difficulty in finding parking spaces. However for those wishing to drive, the city is easy to navigate and is organised on a grid system, with avenues running north to south and streets, from east to west. So whether you're driving or walking you'll find your destination easily.
A truly cosmopolitan area, New York is home to people from all over the world. Different languages and accents abound on the subways and busy streets with Spanish and Italian voices are often heard amongst the many varieties of English.
Those living here benefit from having every service imaginable at their fingertips. From dry cleaners to banks to late night grocery stores and fitness centres there is everything you will ever need here.
Moving Partnership Ltd can provide competitive removal quotes to all American cities including: New York City, Los Angeles, Chicago, Houston, Phoenix, Philadelphia, San Antonio, San Diego, Dallas, San Jose, Detroit, Jacksonville, Indianapolis, San Francisco and Columbus.
Removals to America
– Contact us now to discuss your move, contact us now to discuss your move, or click here for a
free online moving quote
Book a Video Survey
Contact us for your free
24/7 video survey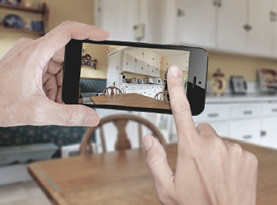 Moving Partnership FX

For more information on our Currency Exchange Service click here:
Please Contact Me
If you would like us to get in contact with you, please fill out your information below:
FREE Quotation
To get a free quote of your move click the button below and fill out our online form:
FREE Quote
"They are by far the most competitive and are always very friendly and incredibly efficient"
Mrs G
Australia
"'Moving day' - very nice and very polite team!!!! All packed and loaded in one day! "
Mrs A
New Zealand