Removals to France - Marseilles
Moving Partnership provide competitive online moving quotes for removals to France. Our extensive knowledge of the industry and network of partnerships with removal companies worldwide enable us to offer outstanding removals to France at greatly reduced prices. Most of the firms we partner with are either members of the British Association of Removers or FAIM accredited thus ensuring a high quality, reliable removals service. Whether you are moving to or from Marseilles, or between any other French, European or international destination, get a quote now by filling in the form to your right.

Removals to France – click here for full information on our removals to France service.
About Marseille – France
With a population of approximately 850,000, Marseille is the second largest city in France. After Paris, Marseille is France's most historic, attractive and popular city but it does have one huge advantage over the Capital - its stunning Mediterranean coastline and harbour. There are a number of gorgeous sun-drenched sandy beaches approached by winding coastal roads that are a joy to drive on, with plenty of natural and man-made attractions along the way.
Within the city limits there are a number of charming districts like Panier and Canebière, with busy bazaars and street markets. The old port is a great place to start. This is the very hub of Marseille, with small fishing boats lining its quays and its narrow streets teeming with seafood restaurants and quaint little seaside town shops. You'll find a fish market at The Quai des Belges every morning and the many cafés that line the terrace make for handy pit stops should you tire of strolling the quays.
Restaurants line most of the Old Port's south side known as Quai de Rive Neuve, and a whole section of streets adjacent to the quay. This is also where you'll find the city's Opera house and the National Theatre known as "Le Criée"
The Old Port is filled with small fishing and sailing boats, not the large yachts and floating gin palaces you'll find at the Cote d'Azur, but the quainter more authentic craft owned by those who make their living from the sea. Moored in front of the Town Hall at Honour Quay, you'll find "Le Marseillois", a wonderful three masted schooner reminiscent of a pirate ship. Now a floating restaurant, lunch and dinner is served on either her upper, or lower decks. "La cale" or the hold, as English speaking seafarers would know it, provides a cosy and historic atmosphere whereas the upper deck provides a wonderful view of the city, by day and especially at night.
The Panier district of Marseille resembles a medieval village. It is little more than a cluster of tightly packed houses, nestled on a hillside behind the Town Hall. Many of these old houses have undergone refurbishment and improvement in recent times, so the area can be said to be up and coming.
Canebière is not so much a district as a road with roads off it. Ave. Canebiére runs from the end of the old port, right through the centre of Marseille to the Square de Stalingrad where it changes name and becomes Blvd de la Liberation. A truly grand area back in the 17th C, today, it has lost most of its lustre although the lower part still bustles with the sort of activity that helped symbolise Marseilles and make it famous.
The streets running off La Canebiére are some of the best shopping areas in Marseille, look out for Rue St. Férréol, Rue de Rome and the Place du Marché des Capucins, with its daily produce market. For real local flavour don't miss the Place Général-de-Gaulle near the old port, it's a popular meeting place for the locals.
Moving Partnership Ltd can provide competitive removal quotes to all areas of France including: Paris, Marseille, Lyon, Toulouse, Nice, Strasbourg, Nantes, Bordeaux, Montpellier, Rennes, Saint-Etienne, Le Havre, Reims, Lille, Toulon, Grenoble, Brest, Dijon, Le Mans, Angers, Clermont-Ferrand, Amiens, Limoges, Nîmes, Tours, Metz, Besançon, Caen, Mulhouse, Orléans, Perpignan, Rouen, Nancy, Roubaix, Avignon, Pau, Poitiers, Calais, La Rochelle, Dunkerque, Saint-Nazaire, Valence, Lorient, Troyes, Chambéry, Annecy, Angoulême, Douai, Bayonne and Thionville.
Removals to France
– contact us now for more information, or
click here
for a free online moving quote
Book a Video Survey
Contact us for your free
24/7 video survey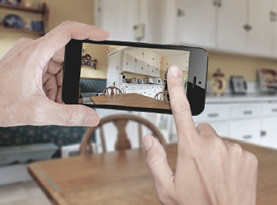 Moving Partnership FX

For more information on our Currency Exchange Service click here:
Please Contact Me
If you would like us to get in contact with you, please fill out your information below:
FREE Quotation
To get a free quote of your move click the button below and fill out our online form:
FREE Quote
"Great service, keep it up. Will always remember MPL"
Mr P
Middlesex
"Best price on the market. Quick reply."
Mr R
Malta