Removals to Switzerland - Bern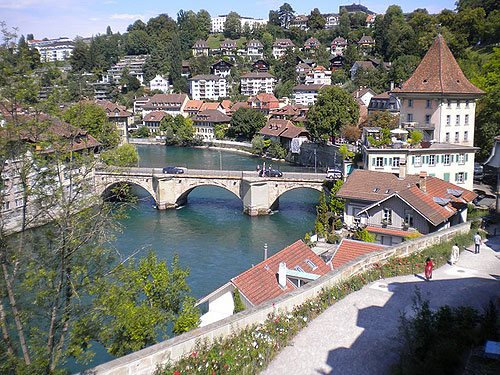 If you are organising removals to Switzerland to settle in German-speaking Bern, also known as Berne, you can expect exciting times ahead as this riverside city is a beautiful place to live. It has been likened to a 'large village' and although smaller and quieter than Zurich, it is very much an attractive place to settle and has been ranked one of the top ten cities in the world for quality of life.
Moving to a foreign country can feel quite daunting at first, but Bern is a friendly city and you will soon find your way around, especially if you speak the language (although about one in five people in Bern can speak English). For those of you who are keen to settle in fast and make new friends, Bern has a variety of English speaking groups. Here, you can meet fellow expats and find out everything you need to know about your host city.
Meanwhile, if you want to keep costs down for your move, The Moving Partnership Limited sources quotes from hundreds of removals firms to find the most up-to-date competitive prices for domestic or commercial removals to Switzerland. Just click on the link below to find out more and obtain a free quotation today!
Moving Partnership – Contact us today to find out how we can lower the cost of your move to Switzerland.
About Bern – Switzerland
Bern, the capital of Switzerland, is a stunning city that is perfect for outdoorsy types as it offers a host of activities on your doorstep, as diverse as hiking, swimming or hot air ballooning. The university city is also full of history and culture with an array of museums, beautiful buildings, monuments and art galleries to explore. And if you enjoy travelling in your free time, Bern is in a good position to visit other parts of Europe including Germany, Austria and Italy (by train), or countries further afield via flights from Bern-Belp International Airport.
A Brief History of Bern
Legend has it that the founder of Bern named the city after the first animal he met, a bear. As a result Bern has a close connection with bears – they feature on the city's Coat of Arms, and there's even a Bear Park where you can see the grizzly animals up close! The city was founded in the 12th century and, over generations (largely as a result of immigration) it became the largest city-state north of the Alps. In the 21st century the city continues to expand, with an ever increasing expat population. According to 2015 figures, as many as one in five of the population are resident foreigners.
Things to do in Bern
Bern has plenty of things to occupy you, from visiting museums, to exploring its parks and ancient buildings. If you love mechanics, the Clock Tower near the centre of the old town always draws a crowd and you can enjoy a guided tour inside the clock. Not far from here is Einstein House, a flat where Albert Einstein used to live and where you can find out more about his life. (Please note, however, that the museum is closed throughout January). The Swiss House of Parliaments is another draw and you can enjoy a guided tour of the building when parliament is not in session. And, if you are moving to Bern with children, the zoo is a huge hit with families.
Shopping in Bern
Bern is a wonderful city to shop in, and has everything you need from shopping arcades to quirky independent shops, boutiques, department stores, shopping centres and markets. If you fancy a splurge, a good starting point is the shops in Bahnhofstrasse and Nidaugasse, and these will lead you into the old town. For shopping centres, head for Westside in Brünnen. But if you want to hunt down a bargain or stock up on fruit and vegetables, there's all sorts of markets including the bi-weekly outdoor market in front of the Parliament Building.
If you are moving to Switzerland, one thing to factor in is the strict opening hours. Shops in Bern open from around 9-7pm, Monday to Friday, 9am-9pm on Thursdays, 8am –5pm on Saturdays, and close Sundays.
Food and Drink in Bern
Bern has a host of different restaurants, from Swiss to Asian and Italian. Eating out is quite pricy in Bern, especially if you don't know where to go, so the best advice is to steer clear of the tourist areas. Among the budget restaurants that the locals dine in is Beaulieu, Erlachstrasse, near the university; its selling point is serving traditional Bernese food at equally attractive prices. Wäbere, Gerechtigkeitsgasse, is another economical place to eat in, where you can sample delights such as Swiss Fondue. However, if upmarket restaurants appeal, there are plenty of these including Bellevue Palace, Kochergasse, which the President of Switzerland is said to frequent.
Transport in Bern
It takes about 55 minutes to reach Zurich by rail, so it's within easy commuter distance for those who prefer to live in Bern but work in the larger city. Meanwhile, there are various options available for transport within Bern, including the tram, bus, taxi or car, although if you are driving, parking can be quite expensive. For those who prefer a breath of fresh air, the city is easy to navigate on foot, or if you are feeling more adventurous, it is possible to hire a bike free of charge for four hours. If you live outside the capital, the S-Bahn rail system will take you to and from the suburbs. And, for those who prefer to explore further afield, Bern has good transport links to the rest of the country, including regular rail services to Basel, Geneva, Interlaken, Lucerne and Brig.
Removals to Switzerland
- Contact the Moving Partnership Ltd to receive a free quotation for competitively priced removals to Switzerland.
Book a Video Survey
Contact us for your free
24/7 video survey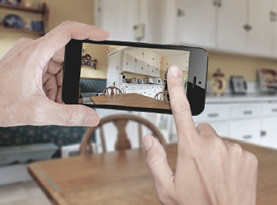 Moving Partnership FX

For more information on our Currency Exchange Service click here:
Please Contact Me
If you would like us to get in contact with you, please fill out your information below:
FREE Quotation
To get a free quote of your move click the button below and fill out our online form:
FREE Quote
"Great service, keep it up. Will always remember MPL"
Mr P
Middlesex
"Best price on the market. Quick reply."
Mr R
Malta