Removals to Germany - Hannover
Historic Hannover is a German city which has unique links to Britain and its Royal Family. With a population of more than half a million, it is a leading exhibition and trade fair centre, which is a major draw for people from the UK. The Moving Partnership Ltd arranges removals to Germany for many people relocating to Hannover and the surrounding area in North Saxony.
Traditionally, the city's name was spelt "Hanover" in English, but increasingly the German spelling is also the one used internationally. Many expats moving to the area work for international companies and organisations in the city, with digital technology and engineering among the skills where demand is strong. Teaching English as a foreign language at one of the language schools in Hannover is another option for those with the right qualifications.
If you are moving house to Germany, Moving Partnership can find the right removals company for you. We will compare quotes to find competitively priced services geared to your specific requirements.
Transport in Hannover
As a major hub for both road and rail in the area, Hannover has excellent transport connections. It is well served by the Autobahn network, with two major routes, the A7 and A2, meeting at the north-east edge of the city. There are frequent services to other cities in Germany from the main rail station, which is also the starting-point of the high-speed Hannover-Würzburg railway, with services running at 150mph. Hannover Airport, located a few miles to the north of the city, offers flights to many international destinations, including London. Within Hannover, there is a well-known light rail system, the Stadtbahn, as well as an extensive bus network and a number of cycle paths.
A Short History of Hannover
Hannover started out as a small fishing village, but grew in size during the 13th century because of its position as a port on the River Leine. The city wall and three major churches were built during the 14th century, while growing industrialisation brought greater prosperity.
The Dukes of Calenberg moved into the city in the 17th century and became known as the Electors of Hanover. In 1714, the Elector, George Louis, succeeded to the British throne as King George I. Succeeding British monarchs also had the title of Elector of Hanover, and from 1814 this title was changed to King of Hanover. However, Queen Victoria did not succeed to the title because priority went to male heirs, so it instead went to her uncle, the Duke of Cumberland. Hanover stopped being a kingdom in 1866, when it was annexed by Prussia. The city's industry thrived during the 19th century.
Hannover was heavily bombed during the Second World War, but the city centre was rebuilt following the conflict, when it became part of the state of Lower Saxony. It is now a major centre for commercial trade fairs, including Hannover Messe, which is the largest industrial fair in the world, attracting around a quarter of a million visitors annually. Another prestigious event is CeBIT, a 5-day computer trade fair which is also the world's largest.
Landmarks of Hannover
Hannover is a great place for sightseeing and is home to a wide variety of different landmarks, all well worth a visit after you have completed your removals to Germany.
Your first stop must surely be the Old Town, and in particular the Marktplatz where you will find the 15th century Old Town Hall and 14th century Marktkirche (Market Church). Take a step back in time along Kramerstrasse, which is just off Marktplatz, and lined with half-timbered houses. Just a couple of streets away along Knochenhauerstrasse is Ballhof (which translates as Ball House) another impressive half-timbered house which was built in the mid 17th century as a place to play an early form of badminton. It is now a major venue for theatrical and musical performances.
Slightly out of town is the New Town Hall which was built at the start of the 20th century and where you can take a tour. The building features a huge dome, which has a viewing platform that visitors can access in order to see some spectacular city views.
Other major sights include the Maschsee, a manmade lake in the heart of Hannover which is a popular destination for swimming and boating, and the Hanover Adventure Zoo which is part zoo, part theme park, and offers a range of activities including a petting zoo and rides for children.
Shopping in Hannover
As you might expect from such an important city, the shopping opportunities in Hannover are excellent and varied. There is a huge pedestrian zone running through the centre of the city where you can find large department stores and various shops selling a range of goods from clothes to electronics and books. Leading off the main pedestrian zone are numerous side streets with a multitude of smaller, specialist and boutique stores. Shoe addicts should check out Grosse Packhofstrasse especially!
For more upmarket goods, such as jewellery and exclusive designer clothing, visit Georgstrasse, an elegant boulevard close to the Opera House. Alternatively, visit Hannover Market Hall, a covered market in the centre of the city, offering a huge selection of fresh produce and local specialities.
Food and Drink in Hannover
The Market Hall also happens to be a great place for a quick bite, with a range of "street food" on offer featuring many international styles of food.
In terms of restaurant dining, virtually every type of world cuisine is represented somewhere in the city! African, French, Mexican, Italian, Spanish, Greek, Asian, Indian, American and more, are all here, as well as restaurants featuring traditional German food, of course.
If you want to sample some local specialities, look out for Harz cheese, a low fat, soft cheese made in the nearby mountain region, and Calenberger Pfannenschlag (also known as Knipp), a haggis-like sausage made from smoked and unsmoked pork combined with oatmeal, onion, herbs and spices.
Removals to Germany – Contact the Moving Partnership Ltd for a free quotation for relocations to all German towns and cities, including Hannover.
Book a Video Survey
Contact us for your free
24/7 video survey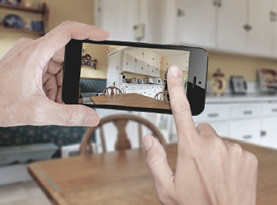 Moving Partnership FX

For more information on our Currency Exchange Service click here:
Please Contact Me
If you would like us to get in contact with you, please fill out your information below:
FREE Quotation
To get a free quote of your move click the button below and fill out our online form:
FREE Quote
"Great service, keep it up. Will always remember MPL"
Mr P
Middlesex
"Best price on the market. Quick reply."
Mr R
Malta