International Removals to Italy | An Expats Guide to Bologna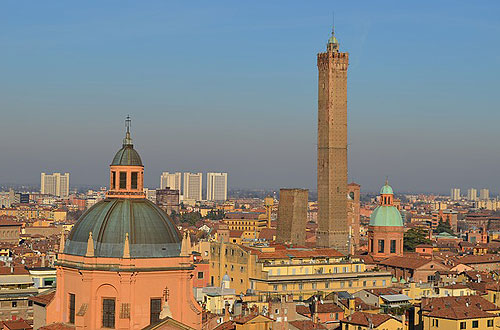 Every year several UK nationals organise international removals to Italy to learn the language, study at one of the universities, teach English or simply to live with their Italian partner. It is also easy to fall in love with Bologna itself. With its beautiful, medieval centre, bustling main park (Giardini Margarita), and ancient university – the oldest in Western Europe – Bologna captures the imagination of visitors and residents alike.
About Bologna
Bologna, population 380,000, has plenty to write home about: its food, lively squares and terracotta red, orange and yellow architecture enhance the magic of the city. In the compact, walkable old centre you will find gems of interest on every turn, from fantastic old churches to the network of arcades (known as 'porticos'), which provide a welcome retreat to walk through, particularly on chilly days or when it rains.
For residents and tourists alike, the city has plenty of amazing places to visit. The 12th century 'Two Towers': the Asinelli Tower and the Garisenda Towers are a city landmark; you can climb to the top of the taller of the two, the 97-metre Asinelli, to see spectacular views. It was once used as a prison and was also used as a look-out post in the second world war. The Cathedral is another must-see, as is the Basilica of St Petronio, which is listed among the top 15 largest churches in the world. Also of interest is the Basilica di Santo Stefano, where you can find several ancient religious buildings, including Santi Vitale e Agricola, which has its origins in the 5th century.
For something a little different, you can marvel at the some of the biggest names in the luxury car and motorbike industry in the various automobile museums in and around Bologna. These include the Lamborghini Museum, between Bologna and Modena, the Ducati Museum and factory, and the Ferrari Museum, about a 30-mile drive from Bologna.
Meanwhile, for international removals to Italy at the right price, contact The Moving Partnership Limited, who provide the best priced quotations for removals to and from the UK and all over the world.
Shopping in Bologna
Bologna is considered Italy's third most expensive city to live in; but don't let that put you off, as the standard of living is still quite high here. If you like to splash out during your time off, the city has some fantastic boutiques, art shops and delicatessens. For upmarket clothes shopping, you can find all the top brands, including Gucci and Armani, in Galleria Carvour. If you like to browse the markets, there are plenty of these in Bologna such as the Quadrilatero open air market on Via Pescherie and Via Drapperie.
Food and Drink
From its handmade pasta to freshly cooked bread and amazing cheeses, Bologna is famous for its food. Known as the 'food capital' of Italy, it boasts a host of restaurants that will serve up some delicious local specialities. Restaurants vary from traditional eateries serving home cooked fare to sandwich shops and high end restaurants. You'll find eating out a delight in Bologna, as the chefs use the finest local ingredients. The city also has a mix of fantastic wine bars for a quiet evening out and busy pubs that attract the student crowd.
Transport in Bologna
Narrow ancient streets and complicated one-way systems make Italian cities like Bologna difficult to drive in, while parking is usually expensive. Fortunately, there are other ways to get out and about in Bologna, and these include by bike or by Vespa. The buses are also easy to use and provide a welcome alternative to city centre driving.
For travel further afield, the main train station links to a host of destinations in Italy including Rome and Venice. The city also has its own airport, which is just outside the centre, and you can get to it via taxi or choose the cheaper option, by Aerobus.
The Moving Partnership Limited – Click on the link for a quotation for removals to all parts of Italy, including to Bologna.
Book a Video Survey
Contact us for your free
24/7 video survey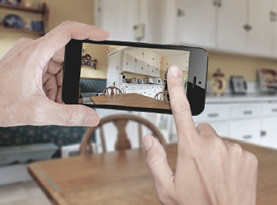 Moving Partnership FX

For more information on our Currency Exchange Service click here:
Please Contact Me
If you would like us to get in contact with you, please fill out your information below:
FREE Quotation
To get a free quote of your move click the button below and fill out our online form:
FREE Quote
"Great service, keep it up. Will always remember MPL"
Mr P
Middlesex
"Best price on the market. Quick reply."
Mr R
Malta