Removals to Italy - Venice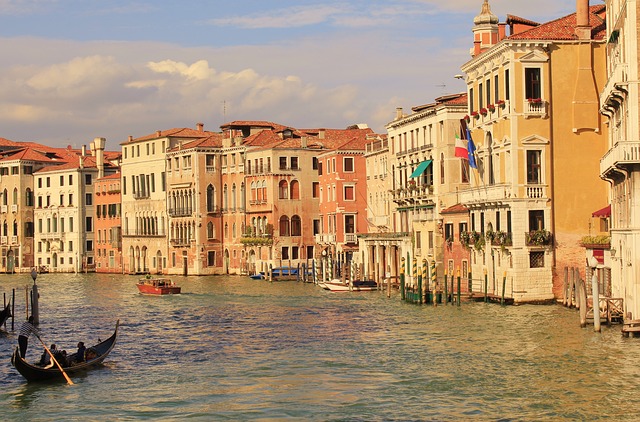 Are you planning removals to Italy to live in the famous "Floating City" of Venice? The iconic city, known for its network of canals and bridges, has around 60,000 residents, as well as many millions of tourists visiting each year. Set on 117 islands within the Venetian lagoon, Venice is one of the world's leading centres for art, architecture and heritage. It also stages a whole range of major cultural events, from its colourful masked carnival to the world's oldest film festival.
Many expats moving to Venice or its surrounding area find work within the tourist sector. Being an English speaker is helpful for jobs working with tourists, but you will also usually be expected to speak good Italian. The finance and services industries are other fields where expats work, while those with relevant qualifications can teach English as a foreign language.
Moving Partnership Ltd regularly advises people who are moving house from the UK to Italy, comparing European moving quotes to find you the most competitively-priced and suitable service for your relocation.
About Vencie
As a city built on islands, Venice relies on waterways for its transport. There are no cars permitted within its historic centre, with residents instead travelling by foot or by boat. Venice's famous gondolas are still popular with tourists, and for special occasions, and are also used by locals to cross the famous Grand Canal. However, motorised water buses and water taxis are more frequently used by residents. There are also buses and trams in the mainland area and two main rail stations with services to other major cities, as well as the Marco Polo International airport.
A Brief History of Venice
It is believed that Venice was founded amid the collapse of the Roman Empire. In the aftermath of the arrival of the Goths and later Attila the Hun, inhabitants fleeing the Roman cities sought refuge in the lagoons. The founding of the city is traditionally dated to 421 AD, when the first church, of San Giacomo di Rialto, was dedicated.
The fact that Venice was divided by water from the Italian mainland helped it to retain an independence and develop its own character over the centuries. It became a city state between the 9th and 12th centuries. Venice then developed as one of the most important ports in the world, as a centre for trade between the West and the East, including the Byzantine Empire and Constantinople. It became famed as one of the most beautiful cities in the world, with its dazzling array of architecture. Today its rich and varied history draws large numbers of visitors from around the world.
In recent years there has been concern over water erosion in the city and major mobile flood barriers are under construction to help protect Venice from being flooded during high tides.
Major Sights in Venice
Venice is full of historic architecture and breath-taking sights, which can be admired on a walk through its narrow streets or from the water. The world-famous St Mark's Square is surrounded by spectacular buildings including St Mark's Basilica, with its gilded mosaics and bell tower, the Campanile di San Marco. The Grand Canal, Venice's major waterway, is also lined with magnificent historic buildings, and a historical regatta is held here annually in September. It is crossed by the famous Rialto Bridge.
Even better-known is the Bridge of Sighs, constructed in the early 1600s, which crosses the Palace River. Beside it is the Doge's Palace, a building in Venetian Gothic style which is now one of a number of museums showcasing Venice's art treasures. Another well-known Venice location is the Lido, a sandy beach where the city's film festival is held. This is also a rare spot where motor vehicles are permitted.
Shopping in Venice
As well as its many historic monuments, Venice is also a city with numerous shops. There are many fashion boutiques in the area of St Mark's Square, with numerous leading brands and top labels available. The most popular shopping streets in this area are the Calle dei Fabbri and Mercerie. There are also many shops selling souvenirs such as ornaments made from Murano glass, and a popular fish street market beside the Rialto Bridge. Santa Lucia rail station is another area known for its range of high street shops.
Eating and Drinking in Venice
As you'd expect from a city built on water, Venice is known for its fish and seafood recipes. Among the most famous are Baccala dishes made from creamed dried cod, while polenta and rice dishes are also very popular, including different types of risotto. Venice has a wide range of restaurants and it is often wise to book ahead at popular venues. It's also advisable to check your chosen restaurant will be open, since many close on one day each week.
Moving Partnership Ltd is an expert in arranging high quality removals to Italy, including domestic and commercial relocations to all areas of the country, including Venice, Rome, Florence, Milan and Naples.
Removals to Italy
– Contact the Moving Partnership Ltd for a free quote.
Book a Video Survey
Contact us for your free
24/7 video survey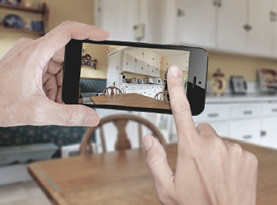 Moving Partnership FX

For more information on our Currency Exchange Service click here:
Please Contact Me
If you would like us to get in contact with you, please fill out your information below:
FREE Quotation
To get a free quote of your move click the button below and fill out our online form:
FREE Quote
"Great service, keep it up. Will always remember MPL"
Mr P
Middlesex
"Best price on the market. Quick reply."
Mr R
Malta