Removals to Italy - Moving to Turin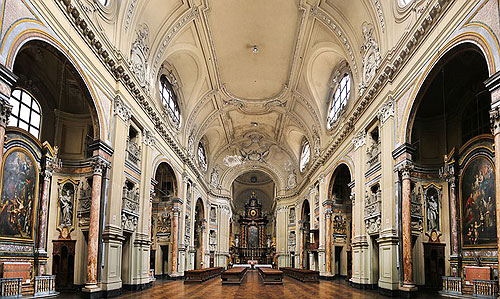 If you are organising removals to Italy to move to Turin, you get the best of both worlds. It is a bustling, cultural city with world renowned museums and art galleries, a buzzing night-life, and great food and wine. However, it also benefits from being within easy reach of the peace and tranquillity of the mountains.
The entire moving house process to Italy is made easier with The Moving Partnership Limited, who will source the best removal company for your requirements – at the lowest possible cost. So, whether you require home content or office removals, or specialist moves to Turin, get started today by clicking on the link below to get a free quotation for your move.
Removals to Italy – click here to find out more about household or commercial moves to Turin.
About Turin – Italy
Turin is a city with everything: it is an economic and cultural centre, offers fantastic shopping opportunities, fashionable bars and famous cafes. For lovers of the great outdoors, it is close to Liguria for beach life, and lies at the foot of the Alps, which is popular for hiking, relaxing in one the national parks in summer, and skiing in winter.
If you are living in Turin, it is a multi-cultural city with a sizeable expat population (13 per cent are foreigners). The city is home to more than 2 million inhabitants in the metropolitan area, which is boosted by tourism in peak season. The city's architecture, boulevards, leading art galleries and museums, plus its status staging the 2006 Olympics, have all contributed to making it Italy's tenth most visited city. And, as a testament to this, the region plays host to four million visitors a year.
As a prime tourist destination, the city is well placed for both national and international travel. Milan has its own airport, which is just 15km away from the city centre (a 40 minute journey by bus). It also has three main train stations, which together offer links to national and international destinations such as Florence, Milan, Venice, Rome, Genoa and Paris.
Places to Visit in Turin
Once the capital of Italy (and home of the Italian royal family), Turin has a plethora of places to visit, so you will never be short of things to do here once you have organised your removals. Turin is home to some of the county's most important museums, including Mole Antonelliana. To date this is the tallest museum in the world and is where you will find the National Cinema Museum. Also popular is the Egyptian Museum, which is home to one of the largest collections of Egyptian artefacts outside Egypt. Another must-see is the Turin Cathedral, with its adjoining chapel which houses the Turin Shroud, a cloth which some believe was Jesus' burial shroud.
If you are an art lover, the Royal Library is home to Leonardo da Vinci's self-portrait. And, in the town of Rivoli, which is not far from Turin, is the Castello di Rivoli, one of the most significant contemporary art museums in Europe.
For those who are moving house to Italy with children, it's definitely worth a visit to the Car Museum, which opened in 2011. The museum has more than 170 vehicles, including carriages from the 1700s, sports cars and Formula 1 cars. It is a huge hit with families and car lovers.
Shopping in Turin
You will find plenty of shopping opportunities in Turin including upmarket and high street shopping in Via Roma, where you can find brands such as H&M, Zara, Gucci and Prada. Via Garibaldi is considered the longest shopping street in Europe, and Via Lagrange has a number of luxury brands. Also popular is the Porta Plazzo in Piazza della Republica, which is Europe's largest open air market and is open Monday to Friday mornings and all day Saturday.
Things to do in Turin
If you enjoy cycling, Turin has a network of city wide cycle paths. If you prefer to use public transport, it has a very efficient public transport system, which includes buses and trams. Turin is also home to the first driverless underground line. The buses and trams run from the early hours of the morning until late at night, but you need to buy a ticket before you embark on your journey. These are available from some bars, tobacconists and from station ticket offices. Weekly, seasonal and day tickets are available and your ticket needs to be validated on the bus.
Food and Drink
The city is the capital of the Piedmont region, home to some of Italy's best food and wine, and offers a variety of regional delicacies. One of the most famous upmarket restaurants in Turin is Restaurante del Cambio, in Piazza Carignano. Founded in 1757, it has an extensive menu which includes seafood and meat dishes such as roast veal fillet, rabbit and quail with ginger, and steamed seabass. Meanwhile, just a half hour journey from Turin is the town of Asti, famed for its Spumante sparkling wine.
Removals to Turin, Italy - Contact Moving Partnership for excellent value home and office moves or click here for a free online quotation.
Book a Video Survey
Contact us for your free
24/7 video survey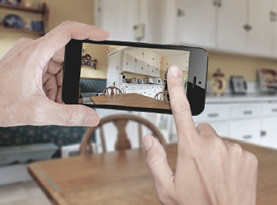 Moving Partnership FX

For more information on our Currency Exchange Service click here:
Please Contact Me
If you would like us to get in contact with you, please fill out your information below:
FREE Quotation
To get a free quote of your move click the button below and fill out our online form:
FREE Quote
"Great service, keep it up. Will always remember MPL"
Mr P
Middlesex
"Best price on the market. Quick reply."
Mr R
Malta