Moving House to Norway - Kristiansand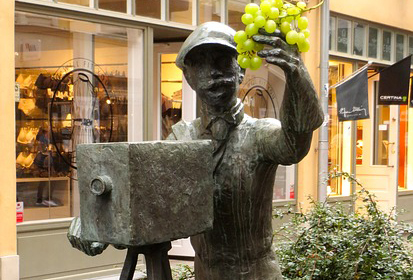 If you are moving house to Norway to settle in Kristiansand, this compact city, based in the southern part of the country, is home to around 85,000 residents. This former shipbuilding town has been dubbed by the younger population, including the city's university students and the media, as 'the Coolest Riviera'. It's not only a popular holiday spot for sailing and fishing, it's also made a name for itself as a cultural hub, hosting several festivals throughout the year.
For those moving to Kristiansand for work reasons, jobs for expats vary considerably from employment in high tech industries, jobs supporting the country's oil and gas sector, research and manufacturing. Meanwhile, if you are looking for low cost removals to Norway, the Moving Partnership provide free competitive quotations for home and office moves to all towns and cities in Norway including Oslo, Bergen, Trondheim, Stavanger and Drammen.
The Moving Partnership Limited – Click on the link today to find out how we can help you with your home or business move to or from the UK and Norway.
About Kristiansand
Kristiansand has several claims to fame: it's home to the country's second largest art museum, the country's largest zoo and the biggest shopping centre in Northern Europe, so you'll find plenty to occupy you once you have moved.
However, if you enjoy travelling in your free time and want to explore other parts of your host country, the city's railway station will take you to most of the major cities in Norway. In addition to this, the port runs regular ferries to and from Denmark, and Kjevik Airport offers both national and international flights.
A Brief History of Kristiansand
The Southern part of Norway has a history that dates back to the Stone Age. In fact an archaeological dig in the area in the 1990's unearthed a human skeleton dating from the Neolithic period, and further discoveries showed the ancient Norwegians lived on isolated farms, rather than villages, in this period.
In the Middle Ages, the region was known for its busy port. However, Kristiansand wasn't officially founded until the mid 17th century, when it became a garrison town. Over the next few centuries, shipbuilding became a significant source of jobs in Kristiansand. And, in the 19th century the population saw further growth as the city gradually became more industrialised. Today Kristiansand is a tourist hotspot and is the country's 6th most populated city.
Things to do in Kristiansand
Sport is quite a big thing in Kristiansand, with plenty of activities on offer, from forest hikes to swimming, touring the nearby islands and fishing. For creative types, the art museum, which is just a short walk from the cathedral, is a must-see. And, for history lovers, the town's open air museum, which consists of about 40 buildings depicting the city in years gone by, brings ancient Kristiansand to life! If you are moving house to Kristiansand with family, the zoo and amusement park boasts nearly one million visitors a year and stages evening pirate shows in summer. If you like to be in the thick of the action, among the host of annual festivals you can enjoy is the Blues Festival in June and an International Children's Film Festival in April.
Shopping in Kristiansand
If you enjoy splashing out, Sorlandsparken is a major shopping centre, which can be found 12 km out of Kristiansand and is an ideal place for shopping on cold and rainy days. For town centre shopping, head for Kvadraturen, which is a vibrant network of pedestrian precincts in the city centre, where you can also find the fruit and vegetable market. The main shopping street is Markens gate, which has lots of chain stores, and small, interesting boutiques can be found in Skippergada.
Food and Drink in Kristiansand
The city has a host of different restaurants including seafood, Italian, Chinese and American restaurants. But if you really want to splash out, head to the Sjøhuset seafood restaurant or Pieder Ro, near the small fish market for Norwegian cuisine. For drinks, the city has its own brewery called Christianssands Bryggeri, and there are plenty of places to go to sample the local beers.
Transport in Kristiansand
The city gets quite busy with traffic in rush hour, so a lot of people choose to cycle or walk to work instead, especially as the town is so compact. Regular bus services run during the daytime, and night buses operate on Fridays and Saturdays.
Moving House to Norway - Contact the Moving Partnership Ltd to receive a free quotation for the best prices for European and Scandinavian removals.
Book a Video Survey
Contact us for your free
24/7 video survey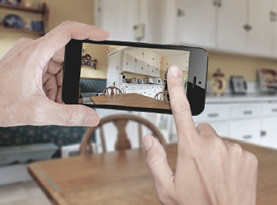 Moving Partnership FX

For more information on our Currency Exchange Service click here:
Please Contact Me
If you would like us to get in contact with you, please fill out your information below:
FREE Quotation
To get a free quote of your move click the button below and fill out our online form:
FREE Quote
"Great service, keep it up. Will always remember MPL"
Mr P
Middlesex
"Best price on the market. Quick reply."
Mr R
Malta