Moving House to Portugal - Braga
If you are moving to Portugal, Moving Partnership provide high quality European home and office removals to all parts of the country at the best possible prices. Thanks to our large number of contacts in the removals industry, we are the first port of call to find the best rates for your move. It will save you time and money without compromising on the quality of your service!
Removals services organised through Moving Partnership are entirely tailored to suit your requirements and range from packing and unpacking of your belongings, transportation and storage. We can even provide cleaning services for your old home, or new one. Just contact Moving Partnership today to find out how we can help with your house moves to Braga, Portugal.
Moving House to Portugal – Click here for competitively priced removals to Portugal including domestic and commercial moves to the city of Braga.
About Braga – Portugal
If you are moving house to Portugal, the university city of Braga is compact, charming and stylish, with lots of cafes, bars and dozens of appealing landmarks. These include the oldest cathedral in Portugal, which dates back to the 11th century, baroque churches, and the much photographed fountain in the main square. It is the fourth largest city in terms of population and is about 58 km from the city of Porto. Braga has picturesque old buildings, great coffee houses, and some wonderful shopping opportunities which include boutiques, art galleries and antique stores.
Braga has a long history; it expanded rapidly under Roman occupancy and in the 3rd century it was declared a regional capital. The city held an important role in the spread of Christianity in Portugal, and was home to many well-known bishops over the years, earning it the title of 'Archbishop's Town'. Indeed the medieval part of Braga is built around the Cathedral, which is a major landmark.
Other tourist draws include the sanctuaries of Bom Jesus do Monte and Samerio, which lie just outside the city. The city hosts a variety of festivals throughout the year including Roman Braga which is usually held in May and is where many people dress in Romanesque costumes to celebrate the city's history.
Shopping in Braga
Braga Parque is a big shopping centre which is not far from the city centre and has a good mix of shops which are open until midnight on Saturdays and Sundays. In addition to this, the city centre has dozens of fascinating independent stores from fashion and souvenir shops, to arts and crafts, including the sale of small guitars that have their roots in ancient times.
If you like to browse markets, head to Mercado Municipal at Praca do Comercio which is open weekdays and Saturday mornings. You will find all sorts of interesting items, from regional specialities to embroidery.
Food and Dining in Braga
Braga has many local specialities from duck rice to octopus, roast pork and cabbage broth. As the university is based here, you will find many low cost eating establishments, as well as upmarket restaurants such as Centurium and Cozinha da Se, both of which appear in the Michelin guide.
Transport in Braga
If you are moving to Portugal, the nearest international airport is Porto and it takes around an hour get from the airport to Braga via bus, or two hours by train.
Driving in the city is difficult because of the one-way system. You can get out and about in the city either on foot or by bus, and there is a central bus station. There's also a commuter train every hour to Porto, if you are working outside the city.
International Removals to Portugal - Contact Moving Partnership to find out more competitive house or office moves from the UK to Portugal, or click here for a free quotation.
Book a Video Survey
Contact us for your free
24/7 video survey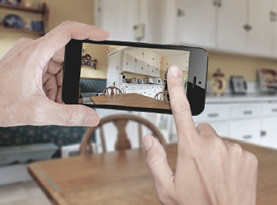 Moving Partnership FX

For more information on our Currency Exchange Service click here:
Please Contact Me
If you would like us to get in contact with you, please fill out your information below:
FREE Quotation
To get a free quote of your move click the button below and fill out our online form:
FREE Quote
"Great service, keep it up. Will always remember MPL"
Mr P
Middlesex
"Best price on the market. Quick reply."
Mr R
Malta