A guide to moving to Portugal Visa's, Schooling and Medical Care
For removals to Portugal, Moving Partnership provide competitive removal quotes for domestic, commercial and corporate moves. Through our network of contacts with removals companies worldwide, we will source the best price, most suited removal service for your individual requirements. All removals quotes are provided free of charge.
Whether you are looking for the full packing service, transportation and unpacking or just the moving of your belongings, we can source the right service for you. Most of the removal firms we partner with are either members of the British Association of Removers (BAR) or FAIM accredited ensuring a high quality, reliable removals service.

Removals to Portugal – click here for full information on our removals to Portugal service, or click here for a free online moving quote.

We have put together the following information to help you get started with your new life in Portugal. The following information provides details on visa requirements, medical care and schooling. All information is believed to be correct at the time of writing, however any important details should be checked with our European removals department prior to your departure.
Moving to Portugal: Visas
All European Union or EU nationals with a valid passport or ID card are allowed to work in Portugal without a visa and are entitled to the same rights as Portuguese nationals with regard to pay, working conditions and social security.

Whether you are moving to Portugal to work temporarily or to live on a full time basis, you will be asked to prove that you have the adequate means by which to support yourself during your stay and that the cost of your return journey is secured.

You must carry an ID card or bilhete de identidade at all times and you can apply for one of these at the Portuguese Consulate General. You are advised to contact the Consulate well in advance of your departure to confirm their requirements.
All employees must register at the Treasury to get a CIF number, without which their employer will not be able to pay them.
Moving to Portugal – Schools and Universities
If you are moving to Portugal on a long-term basis and you have children aged between three and eighteen years, you will need to consider the subject of schooling.
Schooling in Portugal is available from pre-school to higher education, either in the state school system which is generally free of charge or in the paid for, private school system.
Any pupils registered in the state school system between pre-school and year 9 whose first language is not Portuguese, are entitled to additional one-to-one language lessons, alongside their normal attendance at Portuguese classes with the other pupils.
When considering schools in Portugal for your children, you have 3 options;
State school
Private school
Boarding School
The first option will most certainly lead to quicker integration, not just for your children as they mix with Portuguese children and pick up the language very quickly as a result, but also for you, as you get to meet the parents of the other children.
The second option is to send the children to one of the many fee-paying English language schools in Portugal. The popular ex-pat communities in and around Lisbon and the Algarve feature many of these establishments and there is something to be said, especially if your children are older, for continuing their education in their natural language rather than making them start anew.
The third option is to send them away to boarding school.
All children in Portugal, whether Portuguese or not, must attend school between the ages of 6 and 15 and kindergarten or pre schooling is available to those aged 3 to 5. After the age of 15 and assuming they have completed nine years of schooling they can chose to leave school altogether or go on to secondary education taking them through to 18 years of age. This secondary schooling is aimed at preparing them for a vocational or academic future.
After this it's onto university for a first or full degree qualification but since most Portuguese universities are seriously oversubscribed, many students choose to study abroad.
Moving to Portugal: Health Care
Governmental reform in 2002 bought the standard and availability of Portuguese healthcare into line with the rest of Europe. Nowadays, the Portuguese health care system is available to every eligible person in Portugal and works in a similar way to that of other European Union countries.
Portuguese healthcare is divided into 3 coexisting systems;
The national health service
A specialized social health insurance scheme
Voluntary private health insurance.
All short-term visitors that are European Union nationals are provided with healthcare under the Portuguese National Health Service through the European Union reciprocal health agreement. To qualify for this you need to hold an EHIC card, an application form for which, you can pick up at any post office. Simply present this card to a hospital or clinic in Portugal and you will receive medical attention under the terms of the agreement.

Your European Health Insurance Card (EHIC) will enable you to access state provided healthcare at a reduced cost or sometimes free of charge. It will cover you for treatment that is needed in order to allow you to continue your stay until your planned return. It also covers you for treatment of pre-existing medical conditions and for routine maternity care provided the reason for your visit is not specifically to give birth.

If you are currently receiving a UK state pension, or in receipt of long-term incapacity benefit, you may be entitled to state healthcare paid for by the UK. You will need to apply for an E121, which you should then present to the Portuguese health authorities.

However, if you move to Portugal to live but not work and do not receive a UK benefit, you may still be eligible for up to two-and-a-half years of state healthcare cover, paid for by the UK. In this case, you will need to apply for an E106.

If this temporary cover expires before you have reached retirement age, there are two possible options; The first is to make a voluntary social security contribution and the second, to apply for private health insurance.

All non European Union nationals should apply for personal, private health insurance to be able to obtain medical treatment in Portugal.

If you are planning to move to Portugal, to live on a permanent basis as an EU resident then you will qualify for free basic health care within the Portuguese National Health system, this will include free Doctors appointments, as well as free medicines.

If you are working in Portugal and you are paying in to the Portuguese social security system, you are automatically entitled to free medical treatment however; you should note that non-essential medicines are not free. You will need to pay from between 40 to 100% of the cost of these items. Since most of the pharmacies in Portugal are managed by qualified chemists, a lot of medicines can easily be obtained over the counter without prescription.
Moving to Portugal: Starting a Business
Prior to Portugal joining the EU, it was virtually impossible for foreigners to set up in business in the country, but since then the process has been greatly simplified. In some circumstances it is now even possible to complete the process in less than one working day.
There are no restrictions on anyone setting up in business in Portugal but foreigner or national, they must be in possession of the correct paperwork and the minimum capital investment to do so.
The necessary documents are a residency card issued by the Portuguese Immigration Service or SEF, a tax number and a Social Security Number. All foreign nationals intending to stay in Portugal for over 180 days and work, must pay their social security.
There are 7 basic steps to setting up a company in Portugal;
Apply for a validation certificate and a provisional company ID card from the RNPC
Sign the incorporation deed in the presence of a lawyer.
Apply at the tax office for a start of business declaration, no more than 90 days from the issuance of the provisional company ID card.
Register the company at your local commercial registry. They will publish the registration in the Portuguese Official Journal.
Register at the local social security office
Register at the commercial or industrial records office, at the DGE or at the local regional office of the Ministry of Economy within 30 days.
Register with the Commercial or Industrial Records Office (Cadastro Comercial or Industrial) at the Directorate-General of Enterprise (DGE) or the local regional office of the Ministry of Economy within 30 days

Removals to Portugal – Contact us today to discuss your move or click here for a free online moving quote.
Book a Video Survey
Contact us for your free
24/7 video survey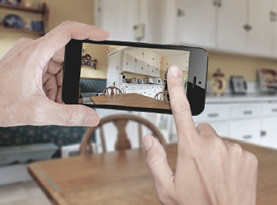 Moving Partnership FX

For more information on our Currency Exchange Service click here:
Please Contact Me
If you would like us to get in contact with you, please fill out your information below:
FREE Quotation
To get a free quote of your move click the button below and fill out our online form:
FREE Quote
"Great service, keep it up. Will always remember MPL"
Mr P
Middlesex
"Best price on the market. Quick reply."
Mr R
Malta