Removals to Canada - Montreal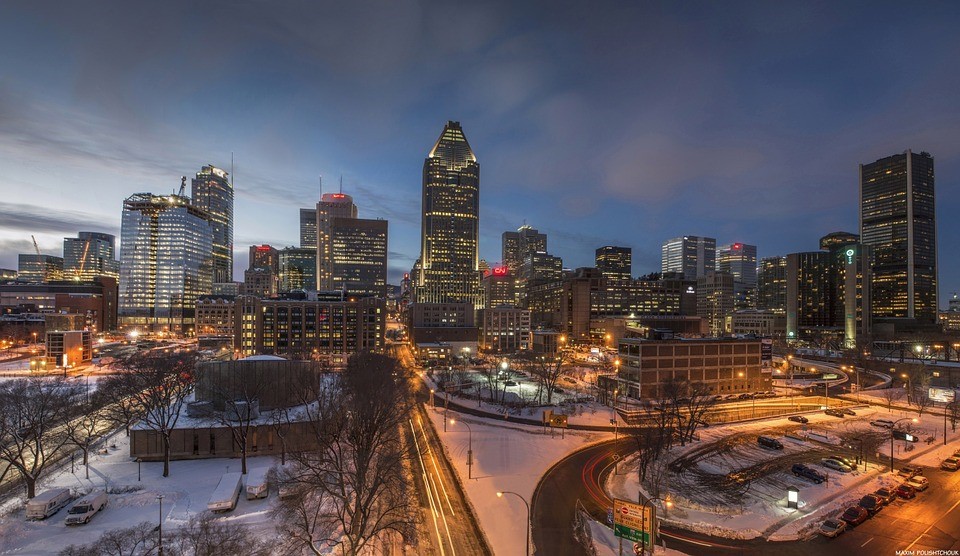 The Canadian city of Montreal is a very attractive place to move to, whether it is for work reasons, to retire, or just to enjoy the spectacular scenery in what has long been considered the cultural and commercial capital of the country.
The Moving Partnership can organise commercial and domestic removals to Canada. We get you the best quote by liaising with hundreds of international removals companies. Here is our guide to the city of Montreal.
The History of Montreal

Montreal is the second largest Canadian city, behind only Toronto. It was originally colonised by the French from the 17th century onwards. The city takes its name from Mont Royal, a three-peaked hill in the heart of the city.
This influence continues to the present day, with around half the population speaking French at home. The only bigger French-speaking city in the world is Paris. However, Montreal is essentially bilingual, with six out of every ten people fluent in English as well.
Today the city has a population of more than 3.5 million. The Port of Montreal, on the St Lawrence River, handles more than 26 million tonnes of cargo annually. Major employers include the aerospace, pharmaceutical and high-tech electronic industries.
Getting There and Getting Around
The main point of entry to the city is via Pierre Elliott Trudeau Airport, which is about 12 miles west of the city and handles international and domestic flights. You can take a coach, shuttle bus or taxi for the rest of your journey.

Cruise ships berth at the Iberville terminal at the city's Old Port, while Montreal's central train station has regular daily services to Ottawa, Toronto and Quebec City.
Montreal also has a transit system which runs an extensive network of bus services as well as the city's metro system, which has 68 stations on its four lines. The city also has more than 660 kilometres of cycle paths, including recreational paths and on-street bike lanes. Many people are happy getting around on foot, particularly around Old Montreal, although you should take plenty of care during the winter as snow and ice can make it particularly hazardous.
Main Attractions
Mount Royal lies in a park which is sometimes referred to as the city's Green Lung. You can enjoy spectacular views from the top of the mountain, and, on clear days, can even see parts of America. The park has a network of hiking and cross-country skiing trails and people come from all over the city to toboggan down one of the old ski slopes. Nature-lovers should also visit the Botanical Gardens, a 190-acre complex of themed displays. It is thought to be one of the finest collections of plants in the world.

The Old Port area draws the biggest number of tourists. It is home to the city's science centre, which has an IMAX cinema along with hundreds of interactive exhibits. Boat trips to the rest of the city depart from here, while cyclists, rollerbladers and ice skaters all enjoy the facilities here.

For those who prefer their history, the city's Museum of Fine Arts is on Sherbrooke Street and its five pavilions and sculpture garden have impressive collections of European and Canadian artworks.

If you enjoy your sport, Montreal has ice hockey, football, baseball and basketball teams, and the city hosts the Formula 1 Canadian Grand Prix every year. The Olympic Stadium, built for the 1976 Games, still hosts the occasional sporting fixture but these days it is also used for pop concerts and trade fairs.
Shopping Around and Eating Out
St Catherine Street is home to the major department stores and shopping malls. If you want something truly local, try the Jean-Talon public market, which has scores of stalls offering regional culinary specialities.
Montreal was named one of the best cities for eating out in the whole of North America. Its many different cultural influences mean you should be able to find something to your taste. Local specialities include smoked meat sandwiches, often with beef brisket as the filling, and poutine, a dish of French fries and cheese curds topped with brown gravy.
The city's cosmopolitan culture means it has a flourishing Chinatown district, while there are plenty of French restaurants in Old Montreal.
The Moving Partnership can get you highly competitive quotes for removals to Canada. We have helped people move to all the major cities, including Calgary, Edmonton, Ottawa and Hamilton.
Our partnerships with internationally-accredited names in the removals industry mean we can find the right package for you, and at a competitive price. If you are interested in moving home to Canada and would like to know more about our services, then click on the link above.
Book a Video Survey
Contact us for your free
24/7 video survey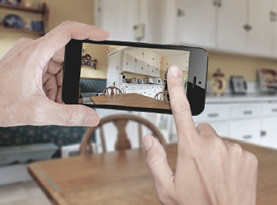 Moving Partnership FX

For more information on our Currency Exchange Service click here:
Please Contact Me
If you would like us to get in contact with you, please fill out your information below:
FREE Quotation
To get a free quote of your move click the button below and fill out our online form:
FREE Quote
"They are by far the most competitive and are always very friendly and incredibly efficient"
Mrs G
Australia
"'Moving day' - very nice and very polite team!!!! All packed and loaded in one day! "
Mrs A
New Zealand