Removals to France - Toulouse
Moving Partnership provide free online moving quotes for removals to France. Whether you are moving to Toulouse, France from the UK, back the other way or between France and another European or international destination, we will compare removal quotes free of charge, to find the best price and most suitable removals service to suit your individual requirements. Our extensive knowledge of the removals industry and network of partnerships with companies throughout Europe and the World, enables us to offer high quality removals to France at greatly reduced prices. Most of the removal firms we partner with are either members of the British Association of Removers or FAIM accredited ensuring a high quality, reliable removals service.


Removals to France – click here for full information on our removals to France service

About Toulouse - France

Toulouse is France's fourth largest city and a major shopping destination, making it popular amongst tourists and expatriates alike. You can stroll around the historic city centre or take time out by the Garonne or the Canal du Midi. You can stop at one of the many cafés whose tables and chairs are arranged on the pavements in the typical European style, whilst you enjoy a relaxed cup of tea or coffee and leaf through the daily papers. Perhaps it is the fact that it's only fourth in the scheme of things and therefore not competing with the likes of Paris or Marseilles for the top slots, but there seems to be an air of friendliness and familiarity about the place, a security that comes from knowing that you have nothing to prove.
All the major international brands in fashion, design, leather goods and jewellery are here and these happily co-exist with the open-air and covered markets selling local products from the Midi-Pyrenees, the natural larder of south west France. The majority of shops in Toulouse open from Monday to Saturday and are closed on Sundays. Some of the smaller, independent ones may also closed on the Monday, giving them a full, two day weekend. It is also fairly common for the shops to be closed for some or most of August, since it is then that the shop owners tend to take their annual holidays.
The main shopping area of Toulouse can be found around the Place du Capitale and the road to head for is Rue Saint Rome, just off the square. Here you'll find a host of department stores but if you're looking for something a little out of the ordinary then check out Rue de la Pomme. You'll find some lovely independent boutiques here. If you've got an eye for antiques you'll be keen to visit the Rue Croix Baragnon and the Rue des Arts as this is known as the antique quarter. If you prefer to submerge yourself in Toulouse culture then you could spend a happy few hours wandering around the various markets held in the city. Open daily except Mondays from 06.00 to 13.00, they are colourful experiences to be perused and enjoyed in a relaxed, unhurried frame of mind.
Marché Saint Cyprien at Place Saint Cyprien is a very colourful, covered market held in its original market hall. You may also like to visit Marché Cristal on the Boulevard de Strasbourg. This is an open air market and is known colloquially as the Market of the Boulevards. Held in the shade of some lovely plane trees with their distinctive peeling bark, it has a warm and friendly atmosphere to it. Marché Victor Hugo at the Place Victor-Hugo is a covered market located beneath a multi-storey car park. This is the largest covered market in Toulouse, it features arguably the best poultry, meat and fish in town as well as dairy products, greengrocery and baked goods. The produce is all top quality and on the first floor, above the market, you'll find restaurants preparing the food they've bought fresh from the market that morning.
New visitors and émigrés to Toulouse or La Ville Rose as it is known, on account of the colour of a lot of its buildings, will want to familiarise themselves with the many attractions the city has to offer and to that end, the tourist office is located on Charles de Gaulle square but one of the nicest ways to first acquaint yourselves with the area is to take a river cruise. You can cruise along the Canal du Midi and the River Garonne, with boat trips departing from a number of points along the river. From here you'll be able to tick off quite a few of the city's must sees and once back on terra firma, you can catch many more in and around the Place du Capitole, the city's main public square. For the budding historians among you, check out the city's museums, there are quite a few but among the best are the Musée Labit, the Musée St. Raymond and the Paul Depuy Museum, each of which concentrates on a different aspect of the city's history.
Moving Partnership Ltd can provide competitive removal quotes to all areas of France including: Paris, Marseille, Lyon, Toulouse, Nice, Strasbourg, Nantes, Bordeaux, Montpellier, Rennes, Saint-Etienne, Le Havre, Reims, Lille, Toulon, Grenoble, Brest, Dijon, Le Mans, Angers, Clermont-Ferrand, Amiens, Limoges, Nîmes, Tours, Metz, Besançon, Caen, Mulhouse, Orléans, Perpignan, Rouen, Nancy, Roubaix, Avignon, Pau, Poitiers, Calais, La Rochelle, Dunkerque, Saint-Nazaire, Valence, Lorient, Troyes, Chambéry, Annecy, Angoulême, Douai, Bayonne and Thionville.
Removals to France
– Contact us now for more information, or
click here
for a free online moving quote
Book a Video Survey
Contact us for your free
24/7 video survey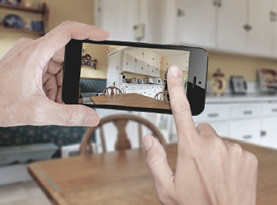 Moving Partnership FX

For more information on our Currency Exchange Service click here:
Please Contact Me
If you would like us to get in contact with you, please fill out your information below:
FREE Quotation
To get a free quote of your move click the button below and fill out our online form:
FREE Quote
"Great service, keep it up. Will always remember MPL"
Mr P
Middlesex
"Best price on the market. Quick reply."
Mr R
Malta