International Removals to Turkey . Removals to Turkey . Moving House Overseas
Moving Partnership provides international removals to Turkey. We can assist you with all aspects of your international house move – from packing and shipping your belongings overseas to clearing your cargo through customs. With our extensive knowledge of the industry and our partnerships with International removal companies worldwide we can demand greatly reduced prices for your house or business move, whilst maintaining the highest standards.

International Removals to Turkey – click here for a free online moving quote.

We have put together the following moving guide to help you research your new life in Turkey. Please note that all information is believed to be correct at the time of writing. Any important details should be checked with our international removals department before your departure.

International Removals to Turkey – click here to read about our removals service.

Moving to Visas: Visas
Foreign nationals wanting to move to Turkey must apply for a residence visa. The easiest way to do this is to apply first for a three-month tourist visa by downloading the relevant forms from the Turkish Consulate web site. Then on arrival in Turkey, you can apply for the residence visa at the Turkish Consulate. Visa processing can take some time, so it is best to make the application as soon as you arrive to avoid unnecessary penalties.
For a person to work in Turkey, they must hold a work permit. These can be applied for at the Turkish Consulate in the person's country of origin, once the applicant has a letter of job offer or contract of employment. The permit usually takes around two months to be processed. Both the employer in Turkey and the non-national employee have to make the application, and both forms must be submitted within three days of the other. So it is essential that the timing be carried out correctly.
If a person is already living in Turkey, they may need to leave Turkey in order to make the application for a work permit and then return. For more information, contact the Turkish Consulate in London, or your country of origin.
Moving to Turkey: Health Care
The quality of health care in Turkey is generally of a high standard and most of the doctors complete their residencies abroad, and continue to update their professional training predominantly in the USA. There are a good number of hospitals and private clinics, many with English-speaking doctors, and pharmacies where you can buy a good range of medicines without the need for prescription. Pharmacies are open between 09.00 and 19.00 from Monday to Saturday, and one in each neighbourhood is open 24/7. All pharmacies will hang a notice in their window to say where the nearest out of hours one is.
Private health insurance is a good way to pay for your medical care in Turkey, and this usually works out cheaper than paying for services as required. There is a good choice of policies available offering differing levels of protection to suit a range of requirements.
It is important to be vaccinated against Hepatitis A before you move to Turkey. This disease is common here and very contagious. It can be passed on via contact with human faeces, contaminated food and poor hand hygiene.

Moving to Turkey: Schools
Schooling is compulsory for all children in Turkey between the ages of 6 to 14. Formal education consists of pre-school (ages 0-6), primary school (6-14) and high school (14–18). There is a massive choice available to children who speak fluent Turkish, including public, private and special education primary schools, and high schools that are tailored to specific interests such as science, foreign languages or art.
Most expatriates however send their children to private International schools. These teach children in their own language and also include studies of Turkish grammar, social studies and literature within the curriculum. These schools are only available in the bigger cities such as Istanbul, Ankara, Izmir and Antalya and have limited spaces. Therefore it is advisable to register your child at the school of your choice at the earliest opportunity.
Moving House to
Turkey
– Contact us now to discuss your
international removals
requirements
Book a Video Survey
Contact us for your free
24/7 video survey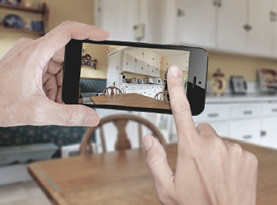 Moving Partnership FX

For more information on our Currency Exchange Service click here:
Please Contact Me
If you would like us to get in contact with you, please fill out your information below:
FREE Quotation
To get a free quote of your move click the button below and fill out our online form:
FREE Quote
"They are by far the most competitive and are always very friendly and incredibly efficient"
Mrs G
Australia
"'Moving day' - very nice and very polite team!!!! All packed and loaded in one day! "
Mrs A
New Zealand