Removals to Germany | About Nuremberg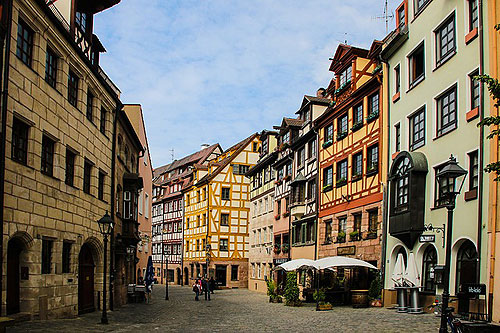 Nuremberg, the second largest city in Bavaria, is popular with expats because of its vibrant atmosphere. It is a city full of adventure, with a stunning restored medieval centre featuring cobbled streets and colourful timber framed buildings, to a lively nightlife with bustling bars, restaurants, breweries and nightclubs. If you are organising removals to Germany (link to http://www.movingpartnership.co.uk/contact) to settle in Nuremberg, UK-based Moving Partnership can help by finding you the ideal removals company to suit your requirements – and at the right price too! Just click on the link above to organise your removals quotation today.
Meanwhile, if you are keen to find out more about living in Nuremberg, here is our brief expats' guide to the city.Â
About Nuremberg
Nuremberg has a population of half a million, with around 3.5 million people living in the wider metropolitan area. The city was first documented in the 11th century but expanded in the Middle Ages, due to its strategic position on a vital trade route. Nuremberg's ancient castle and city walls, which still stand today, are regarded as among the best medieval fortifications in Europe.
Today, Nuremberg is important as an art and cultural centre, and is home to central Europe's oldest art academy. It is also a leading industrial, medical and technical centre with a variety of products manufactured here, including mechanical equipment, electrical products and motor vehicles. One of the leading industrial employers is Siemens and just outside the city is the town of Herzogenaurach, where the Puma and Adidas headquarters are based, which both employ a number of English-speaking expats.
Things to do in Nuremberg
If you have an interest in history, the castle is a major tourist attraction and was built in just one year in 1495. The castle, part of which is now a youth hostel, offers stunning views across the old town. You can find out about English-language tours of the fortifications from the Tourist Information Centre in the Market Square. Underneath the Town Hall are the dungeons where you can see first-hand the horrors of what it was like being a prisoner in the 14th century. The English tours of the underground passageways are held weekly on Sundays.
Fast forward to the 20th century and it is here where the Nuremberg Trials were held. As a testament to these poignant times, the city is now famously known as the 'City of Human Rights'. The symbolic 'Way of Human Rights', which was unveiled on Kartausergass in 1993, is a major outdoor sculpture which charts articles from the Universal Declaration on 27 pillars and an oak tree.
If you are organising removals to Germany to settle here with children, there are plenty of family-friendly attractions, including the Transport Museum and the zoo. The zoo, which is open every day, is considered one of Europe's prettiest zoos and is on the eastern edge of the city. There is also a Dolphinarium in Nuremberg, which is well worth a visit and contains the country's first outdoor pool for dolphins.
Shopping in Nuremberg
Nuremberg has some great shopping centres including City Point, which has around 60 stores and is situated right in the centre. Franken-Center, to the south of the city, is one of the largest centres in the region and attracts around 1 million visitors a year. In and around the city are several excellent department stores, including Galeria Kaufhof and Karstadt, as well as high street shops. However, for more upmarket shopping, head to Kaiserstrasse, which has several designer stores and exclusive boutiques.
In addition to this, thousands of tourists a year visit the city's famous Christmas Markets. Here you can buy mulled wine while you browse the stores selling the famous gingerbread biscuits and high quality handmade gifts.
Eating out
As you would expect from a city this size, it has a large number of restaurants specialising in cuisine from all over the world including Italian, Turkish and Thai dishes. The city is also home to several Michelin-starred restaurants, which are the ideal places to go to celebrate a birthday, anniversary, or your house move. If you are looking for something less upmarket, not to be missed are the delicious German sausages.
Transport in Nuremberg
The old town is quite compact, so you can explore it by foot, although you can also take the metro or bus. For travel further afield, the main train station near the old city will take you to a number of national and international destinations.
For trips back to the UK, Nuremberg Airport, awarded the best airport in Germany in 2009, offers regular flights to a host of international destinations and is a handy 12 minutes to get to from the city centre.
Removals to Germany Contact The Moving Partnership Limited for a free competitive quotation for removals to and from the UK and Nuremberg.
Book a Video Survey
Contact us for your free
24/7 video survey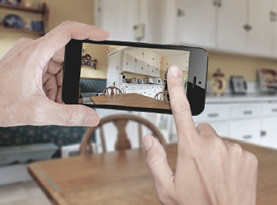 Moving Partnership FX

For more information on our Currency Exchange Service click here:
Please Contact Me
If you would like us to get in contact with you, please fill out your information below:
FREE Quotation
To get a free quote of your move click the button below and fill out our online form:
FREE Quote
"Great service, keep it up. Will always remember MPL"
Mr P
Middlesex
"Best price on the market. Quick reply."
Mr R
Malta