Moving House to the Netherlands - Eindhoven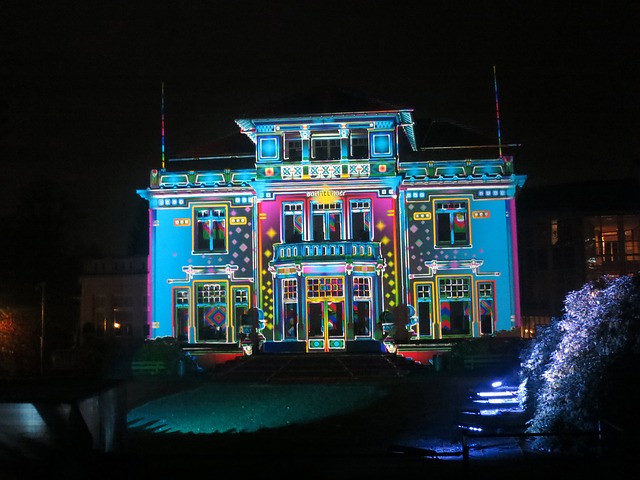 If you are moving house to the Netherlands to settle in Eindhoven, prepare yourself for exciting times ahead. This fascinating city is not only a cultural paradise, but was also named as the smartest and the most innovative city in the world (by the US Intelligent Community Forum – ICF, and Forbes respectively). As a result, it has a growing expat community with a number of British citizens taking up posts in IT, or working for one of the city's international companies, such as Philips and Dutch company ASML, who develop and produce advanced semi-conductor equipment systems.
Meanwhile, if you are moving to the Netherlands and are looking for removals to Eindhoven at the best possible price, The Moving Partnership are the people to contact. We partner with removals firms in the UK and Europe to find you the most competitive prices for your home or office international moves.
The Moving Partnership Limited – Contact us today to find out how we can help you with a swift and efficient house move to or from the UK and the Netherlands.
About Eindhoven
If you are moving house to the Netherlands by yourself or with a partner and like to be in the middle of the action, 'the city of light' has it all from a buzzing nightlife to an excellent range of shops, restaurants, sporting facilities, arts events, festivals, plus some swish apartments to boot. It's also an ideal place for families as Eindhoven boasts superb international schools, as well as some great museums and attractions to keep the children entertained during the holidays.
Are you worried about settling in? You can put all those fears aside! Even if you haven't yet mastered the Dutch language, there's a wealth of international clubs to help you make friends, so you can quickly settle into your new environment.
Meanwhile, if you enjoy travelling in your spare time, the city's convenient location – 20 minutes from Belgium, and less than an hour from Germany – makes Eindhoven the perfect base to explore other parts of the continent.
A Brief History of Eindhoven
One of the oldest towns in the Netherlands, Eindhoven was originally a small town. It was granted city rights and the right to have a market in the 13th century, when it had less than 200 homes and a castle outside the town walls. After gaining these rights, the population began to expand. However, over the centuries it encountered many years of turbulence: in the 16th century a fire ripped through Eindhoven, destroying three quarters of the city. In the same century, it was invaded by the Spanish, then the French, before it became part of the Netherlands in 1629.
In the 19th century the city thrived as a result of rapid industrialisation, and some big industries set up base here, including the now world renowned electronics giant, Philips, established in 1891. The following century, the population doubled as more industries sprung up, many of them geared towards electronics and engineering. Today, this major European city, population 220,000, has become known as a centre for Dutch industrial design.
Things to do in Eindhoven
This bustling, thriving city has plenty to keep you occupied, especially if you are into art, architecture, history and design. One of the most popular attractions is the Van Abbemuseum, which has an outstanding modern and contemporary art collection. Philips' first factory is a must-see and explains how light bulbs were made in the 19th century. A fantastic museum for families is the Historic Open Air Museum, which has reconstructions of an Iron Age village, an ancient farm, and the medieval town of Eindhoven. If you enjoy festivals, there's plenty of these going on. These include GLOW, in November, where you'll see several of the city's buildings and landmarks artistically lit up (see the picture above), the Light Tour in September, and Dutch Design Week, held throughout the city in October.
Shopping in Eindhoven
If you enjoy shopping, the city has lots of places to splash out in, including the busy and popular 'De Heuvel Galerie', which is a large covered shopping centre between the station and the market square. If you like stocking up on clothes with designer labels, head to Hooghuisstraat for the best in upmarket shopping.
Admirant Shopping is also another fashionable place to go, with its amazing glass landmark admired by locals and visitors alike. For those who love a bargain, you will also find various markets scattered through the city including a textile market, sustainable market and a fruit and vegetable market.
Shops are open seven days a week, until 6pm on weekdays, 5pm on Saturdays, and on Fridays they're open until late (9pm). The shops in the city centre are permitted to open on a Sunday.
Food and Drink in Eindhoven
The city has all sorts of excellent restaurants, with some specialising in Dutch, Italian, African, Middle Eastern or Asian food. For upmarket dining, try the Michelin starred De Karpendonkse Hoeve, which is situated in a restored farm. Avant-Garde van Groeninge is another pricy, but popular, Michelin starred restaurant. If you like to enjoy the city's nightlife, bars are generally open until 4am, on Fridays and Saturdays, and student nights are on Thursdays when the city is buzzing with activity.
Transport in Eindhoven
You can easily get around Eindhoven by foot, bike, or public transport. If you use the bus system you must buy credits on a plastic card which is topped up at machines at the station, or from the bus company's offices.
For travel further afield, the city train station takes you to a number of Dutch towns and cities. Eindhoven also has an international airport, which is just outside the city, and offers regular flights to a host of destinations including the UK, Spain, Italy, Poland, Turkey, and Portugal.
Moving House to the Netherlands - Contact the Moving Partnership Ltd to receive a free quotation for European removals at the best prices.
Book a Video Survey
Contact us for your free
24/7 video survey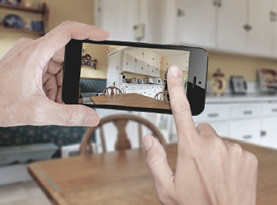 Moving Partnership FX

For more information on our Currency Exchange Service click here:
Please Contact Me
If you would like us to get in contact with you, please fill out your information below:
FREE Quotation
To get a free quote of your move click the button below and fill out our online form:
FREE Quote
"Great service, keep it up. Will always remember MPL"
Mr P
Middlesex
"Best price on the market. Quick reply."
Mr R
Malta