Removals to Germany | About Bochum

The former mining city of Bochum, in the west of Germany, has transformed into a cultural hub with as many as six universities. It offers a wide variety of jobs for British expats in the technology, science, finance, IT or manufacturing sectors, and is considered to be a more affordable place to live than many other German cities.
The Moving Partnership Limited is the first port of call for those organising removals to Germany, (link to http://www.movingpartnership.co.uk/contact) including house moves to Bochum, in the Ruhr area. We provide best priced removals quotations for moves to all parts of Europe and further afield. Just click on the link above to organise a quote today.
Meanwhile, if you are moving house to Bochum, here is a brief guide to what to expect once you have moved.
About Bochum
Bochum has a population of around 360,000 and was an important coal-mining city in the 19th and 20th centuries. These mines were all closed by the 1980's and now the economy is mainly industry and service based, with several national and multinational organisations based here.
Declared the 'European Capital of Culture' back in 2010, Bochum has plenty of museums and art galleries to visit, and hosts several fun-filled festivals and events throughout the year. These include the Maiabendfest in May, which is a big parade that has its roots in ancient times. There is also a major, four-day free rock festival in July and a big Christmas market, which lasts for a month and offers some great entertainment for shoppers including live music and performances.
Things to do in Bochum
A must-see attraction is the popular Zeiss Planetarium on Castroper Street, which has one hour long shows that are suitable for those aged 12 and above (the planetarium is closed on Mondays). The shows change regularly and include the 'Big Bang to Man' and 'The Discovery of Heaven' which shows images across the universe. It also has a rooftop observation post, which is open on Fridays.
The German Mining Museum gives a nod to Bochum's industrial past and is one of the most visited museums in the country. It's the biggest mining museum globally and you can easily spend a day there. Visitors can enjoy an underground guided tour (there are audio guides available in English at weekends) and see exhibits on the history of mining and the various technology used. You can also enjoy panoramic views from the top of the headframe on clear days.
If you enjoy keeping fit and like land or water-based sports, head to lake Kemnader which offers activities for all ages. Here, you can go swimming, sailing, canoeing, surfing, walking, in-line skating and cycling. If you are organising removals to Germany with young children, there are also a playground, paddling pool and a mini golf course that will keep your youngest family members amused for hours.
Shopping in Bochum
For shopping, the places to go are the main shopping streets of Huestrasse, Kortumstrasse, and Massenherg Boulevard. There's also a popular shopping centre, called Ruhr Park, which has everything from clothes shops to cosmetic stores and home accessories. Here you'll find recognisable names such as C&A, Esprit, Gerry Weber, Schuh, Zara, Mango, Toys R Us, the Body Shop, and H&M.
Dining Out in Bochum
One of the popular places to head to for the bars, restaurants and nightclubs is the area called 'The Bermuda Triangle' in the city centre. Here, you will find all sorts of restaurants from Indian to Italian, Thai, Spanish and Turkish. If you are feeling adventurous, you might want to try one of the city's specialities, Doenninghaus Currywurst (a German sausage with Currywurst sauce).
Transport in Bochum
Bochum operates bus, train and underground services within the city. For travel further afield, you can take national and international journeys from the city's main train station. Although Bochum doesn't have its own airport, there are other airports close by and these include the Essen Airport, 16 miles away, Dortmund Airport, 19 miles away, and Dusseldorf, 30 miles from Bochum.
The Moving Partnership – Contact us for a free competitive quotation for removals to and from the UK and Bochum.
Book a Video Survey
Contact us for your free
24/7 video survey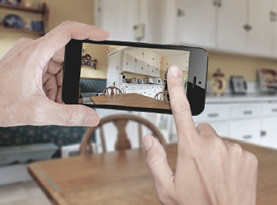 Moving Partnership FX

For more information on our Currency Exchange Service click here:
Please Contact Me
If you would like us to get in contact with you, please fill out your information below:
FREE Quotation
To get a free quote of your move click the button below and fill out our online form:
FREE Quote
"Great service, keep it up. Will always remember MPL"
Mr P
Middlesex
"Best price on the market. Quick reply."
Mr R
Malta