Removals to New Zealand | International Shipping Services
Moving Partnership provide high-quality domestic, corporate and commercial removals to New Zealand. We are able to provide you with the most competitive prices for shipping to New Zealand, due to our connections with many top removal companies worldwide.
Removals to New Zealand - Competitive Quotes
You can get an online quote in minutes using the form to your right. Or, if you are moving back from New Zealand to the UK, we can provide a competitive quote for that too. We can either provide you with your own container for shipping or offer a groupage/part load service, should you not have sufficient volume to fill your own container.

Our international removals to New Zealand service covers all parts of the country in both the North and the South Island. We can move you to all New Zealand cities, including Auckland, Wellington, Christchurch, Hamilton, Dunedin, Tauranga, Palmerston North, Hastings, Nelson, Napier, Rotorua, New Plymouth, Whangarei, Invercargill, Wanganui and Gisborne. Our service is fast, safe and reliable.

International Removals to New Zealand - Click here to discuss the overseas shipment of your furniture and belongings.
We partner with only the best removal companies to ensure every house or office move is carried out to the highest standards. Moving abroad - especially such a long distance - is more involved than relocating within the UK. So that your move runs smoothly from start to finish, we will advise you on all customs regulations that are applicable to international moves to New Zealand.
Our overseas moves service will be tailored to your individual needs. It can include just the shipment of your belongings, or a full packing, moving and unpacking service. In addition, we strongly recommend that you take out removals insurance to protect your personal effects during transit. Check out our removals insurance page for an excellent insurance product for international shipping.
About New Zealand
New Zealand is a country situated in the south west of the Pacific Ocean. It is made up of two islands - the North Island and the South Island. As a whole, it is known for its dramatic scenery, relaxed pace of life and first class food and wine.

The North Island is the more populous of the two and has many interesting geographical features. One of these is the largest freshwater lake in Australasia: Lake Taupo, which has a perimeter of approximately 193 km and is a similar size to Singapore. This is a huge tourist attraction, due to its size, natural beauty and many sporting activities available including cycling, water sports and skydiving.

Ninety-mile beach is another natural feature of the North Island, although it is incorrectly named, as it is only around 55 miles long. It is a popular tourist attraction and the sand dunes are often used for body building.

A third important site in the North Island is the Tongariro National Park. This is the oldest national park in New Zealand and is home to three active volcanic mountains as well as a number of Maori religious sites. The summits of the three mountains are considered sacred.

Towns in the North Island include: Auckland, Cambridge, Coromandel, Foxton, Gisborne, Hamilton, Hastings, Huntly, Kerikeri, Matamata, Masterton, Napier, New Plymouth, Pahiatua, Palmerston North, Paraparaumu, Porirua, Raglan, Rotorua, Stratford, Taupo, Thames, Tauranga, Wellington. From London, England, to Wellington, New Zealand is about 11,680 miles.

The South Island is largest of the two islands and has a temperate climate. It has many interesting natural features and is home to the Southern Alps mountain range, two glaciers and a wealth of natural parks. Towns in the South Island include Nelson, Christchurch, Invercargil and Dunedin.

The Moving Partnership Ltd - Contact us to discuss your overseas house or business move.
Book a Video Survey
Contact us for your free
24/7 video survey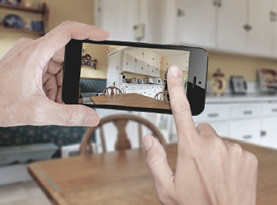 Moving Partnership FX

For more information on our Currency Exchange Service click here:
Please Contact Me
If you would like us to get in contact with you, please fill out your information below:
FREE Quotation
To get a free quote of your move click the button below and fill out our online form:
FREE Quote
"They are by far the most competitive and are always very friendly and incredibly efficient"
Mrs G
Australia
"'Moving day' - very nice and very polite team!!!! All packed and loaded in one day! "
Mrs A
New Zealand