Removals to Italy | A Brief Guide to Verona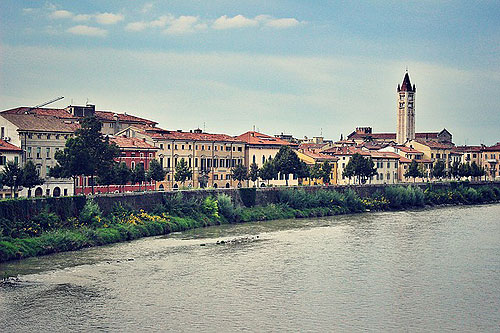 With its ancient buildings, narrow streets, soaring mountains and the relaxing Lake Garda, Verona is breathtakingly beautiful. It could well leave you thinking, why didn't you organise your removals to Italy to settle in the city years before? It is a stunning place to live, so much so that William Shakespeare set three of his plays here, including Romeo and Juliet. And, although it post-dates the play, the Casa Giulietta balcony at Juliet's House in Via Cappello (built in the 1930s) is a major tourist attraction.
Each year a handful of British people move from the UK to Verona; among them are writers, teachers and those moving in with their Italian partner. If you are keen to make new friends on arrival, a good place to start is by joining Expats Learning Italian in Verona. This is a meet-up group for English speakers who want to know more about their host city, socialise with fellow expats and learn the language along the way.
Meanwhile, to keep your removals to Italy costs down, your first port of call is The Moving Partnership Limited. We find you the best prices for the services you require, which may include packing, unpacking, storage, insurance or just door-to-door removals from the UK to Italy.
About Verona
Verona has a fascinating array of old buildings to explore. Among them is the superb 12th century Romanesque Basilica of San Zeno, whose crypt marked the setting for the 'wedding' of Romeo and Juliet. Also of interest is the 12th century Cathedral, again with a Romanesque façade and, if you are feeling energetic, you can climb the 238 steps of the Lamberti's Tower – the tallest tower in Verona. Meanwhile the Castelvecchio, overlooking the River Aldige, is a huge hit with people of all ages. Just don't forget to take your camera as the adjoining bridge offers spectacular views of the castle!
If you are a music lover, not to be missed is a magical evening at The Arena. This real Roman amphitheatre is still very much in use today. If you are treating yourself to a relaxing evening on completion of your removals to Italy, it provides the perfect backdrop for a powerful musical drama during the opera season in summer.
Shopping in Verona
If you like to splash out on clothes in your spare time, Verona won't disappoint. Via Mazzini is the 'golden mile' and runs between Pizza Bra and Piazza delle Erbe. For more boutique style shops, head to Corso Porta Bosari and, if you are hunting out antiques, Corso Santa Anastasia is the place to go.
Eating out in Verona
Just like any other Italian city, Verona is a food lovers' delight and the local restaurants serve various regional specialities. These include horse meat (so double check the menu first if you don't want to eat this) and a mixed boiled meat dish called 'bollito misto'. This is served with peara, a traditional creamy Veronese sauce made with beef and chicken stock, bone marrow and bread crumbs. The local beer is called Rossa di Verona and you can buy it in the many bars and supermarkets in and around the city.
Transport in Verona
Not unusually in Italy, the traffic can get quite hectic in Verona at times. You can register online to hire bikes or take the bus (there are bus timetables in English online). You can buy tickets at the bus station, from one of the many ticket machines or direct from the driver, although the latter option is more expensive.
For travel further afield, the train station runs to various local, national and international destinations including to Milan, Venice, Rome, Paris and Geneva. The airport is about seven miles out of the city and you can reach it via a shuttle bus service from the main train station.
The Moving Partnership Limited – Click here to find the best prices for international removals to Italy.
Book a Video Survey
Contact us for your free
24/7 video survey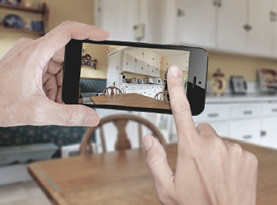 Moving Partnership FX

For more information on our Currency Exchange Service click here:
Please Contact Me
If you would like us to get in contact with you, please fill out your information below:
FREE Quotation
To get a free quote of your move click the button below and fill out our online form:
FREE Quote
"Great service, keep it up. Will always remember MPL"
Mr P
Middlesex
"Best price on the market. Quick reply."
Mr R
Malta