Removals to China | International Removals | Moving House to China
Moving Partnership provide international removals to China. Through our network of removal partners worldwide, we will source the most competitive removals quote for your overseas house move.

We compare a range of removals quotes free of charge, to provide you with the best price and most suitable service to meet your requirements. Whether you require full packing, shipping and unpacking or just the transportation of your belongings, we can provide the right service for you. Most of the removal firms we partner with are either members of the British Association of Removers or FAIM accredited ensuring a high quality, reliable removals service.

International Removals to China – click here for a free online moving quote.

We have put together the following moving guide to help you research your new life in China. Please note that all information is believed to be correct at the time of writing. Any important details should be checked with our international removals department before your departure.

Moving to China: Visas
There are 4 different types of visa for entry into and passage through the Chinese territories. These are a Diplomatic Visa, a Courtesy Visa, a Service Visa and an Ordinary Visa. The Ordinary Visa is then subdivided into 8 additional categories, which are denoted by letter.
C Visa (Crew member Visa): Issued to crew members on international aviation, navigation and land transportation missions and their accompanying family members.
D Visa (Residence Visa): Issued to foreigners who are going to live in China permanently.
F Visa (Business/Visit Visa): Issued to foreigners who are invited to China for a visit, research, lecture, business, scientific-technological and cultural exchanges or short-term advanced studies or intern practice for a period of less than six months.
G Visa (Transit Visa): Issued to those people who transit through China.
J-1 Visa (Journalist Visa): Issued to foreign journalists who are posted to China for at least one year.
J-2 Visa (Journalist Visa): Issued to foreign journalists who are on temporary assignment in China.
L Visa (Tourist Visa): Issued to those who enter China temporarily for touring, family visiting or other personal affairs (multiple-entry is not granted for this category).
X Visa (Study/Student Visa): Issued to foreigners who come to China for study or intern practice for a period of six months or above.
Z Visa (Work Visa): Issued to foreigners who have been approved for employment in China, and their accompanying family members.

Visas are issued at Chinese embassies and consulates. All foreigners entering China must obtain the relevant visa prior to entry and register with the Public Security Authority (PSA) within 24hrs of arrival.
How to obtain a Chinese visa
To obtain any of the above visas, you will need to present the following documentation to the Chinese Visa Agency:
An original passport valid for at least 6 months with 2 blank visa pages.
A good quality passport photo with a plain background
A completed Chinese visa application form obtainable from the Chinese embassy
In addition, an official letter of invitation written on a Chinese letterhead must accompany a business or category F application.

Visas F, J1, J2 or X can be used to enter China but you'll need a D visa or Z visa to work in the country.

To get a Z visa or one issued to those coming to China for employment, you'll need to submit a Work Permit or a Foreign Expert's Licence, obtained by the company in China you will be working for, and a letter of invitation from your employer, as well as the marriage certificate and birth certificates for your accompanying spouse and children.

Unless you have close relatives who are Chinese citizens, D visas are extremely difficult to get and are typically only rewarded to those who have already resided in China for some time and have made sizeable contributions to the country either financially, culturally, or technologically.
Moving to China – Schools and Universities
China's education system is structured in much the same way as it is in the west.

Pre-School is aimed at children aged 3 to 5 and is at Kindergarten level.

Primary School takes children from ages 6 to 11. These are usually local government run but some are funded by local enterprise.

Secondary School takes children from 12 to 17 and tends to be run by local government. In China, secondary schools include common middle schools, vocational schools and specialised secondary schools. Common middle schools include junior schools and senior schools, each with a 3-year period of schooling. Some junior middle school graduates are accepted by senior middle schools while some go on to vocational schools or specialized secondary schools for a period of 3-5 years.

Higher education follows on from here and includes 2 to 3-year short higher education courses for graduates and undergraduates alike.

The wide selection of international schools in China allows expatriate families to continue life together whilst the children enjoy and maintain an excellent and cohesive level of education. Many schools offer an American, Australian or British education teaching either the International Baccalaureate or British GCSE / GCE curriculum.

Whilst there is no formal recognition of the Baccalaureate as a university entrance qualification in China, some diploma students have successfully been admitted on an individually negotiated basis, and this remains the best approach.

The main Chinese schools that offer an education in English are located in Beijing, Cashan Dongguan, Chaoyang, Chengdu, Guangzhou, Utahloy, Nanjing, Ningbo, Quingdao, Shanghai, Yeu-Chung, Suzhou, Tianjin, Xian and Zeng Cheng.
Moving to China: Health Care
For many years, under the Communist regime, healthcare was centrally funded through government. This meant a total lack of primary care and poorly subsidised hospitals. Latterly, since China has moved into a more capitalist era the notion of private health insurance is becoming more widely accepted.
Chinese hospitals are vastly different from place to place. Large cities like Beijing are well served with both general and specialist hospitals. These are very well equipped and routinely undertake heart surgery and transplant operations.
In more rural areas, whilst there is a hospital system in place, the levels of care and services are of a lesser standard. In the provinces, hospitals have little in the way of modern equipment or even modern plumbing.

Patients can pay a fee to see a physician of their choice, or to specify the time of their appointment or receive individual care. However more often than not, these payments and the amounts asked are not regulated.

The newly affluent Chinese are demanding a better level of service in all areas of life, including healthcare and hospitals are responding to their demands by building units with comfortable private rooms and special nursing care.

Prior to your move to China, it is important to check your level of medical insurance with your healthcare provider. It is also advisable to obtain advice on vaccinations. Currently the following are recommended: Typhoid, Hep A, Diphtheria, TB, Hep B, Rabies, Cholera, Yellow Fever, Japanese B Encephalitis and Tick Borne Encephalitis.

Removals to China – Contact our International Removals Department today for a free online moving quote.
Book a Video Survey
Contact us for your free
24/7 video survey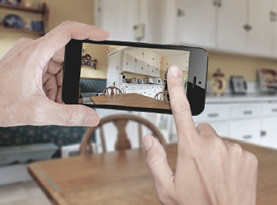 Moving Partnership FX

For more information on our Currency Exchange Service click here:
Please Contact Me
If you would like us to get in contact with you, please fill out your information below:
FREE Quotation
To get a free quote of your move click the button below and fill out our online form:
FREE Quote
"They are by far the most competitive and are always very friendly and incredibly efficient"
Mrs G
Australia
"'Moving day' - very nice and very polite team!!!! All packed and loaded in one day! "
Mrs A
New Zealand