International Removals to Sweden - Guide to Orebro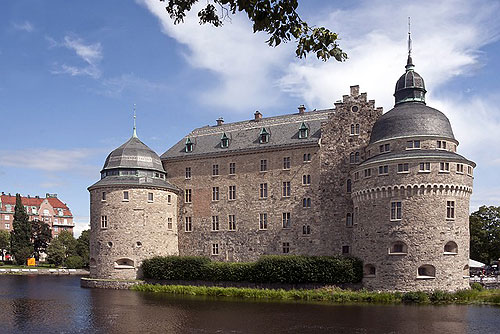 Sweden is a country that combines a flourishing private sector with plenty of picturesque scenery, plus superb public services, so it is no surprise that it is one of the most popular countries in the world to move to.
The Moving Partnership Ltd is an expert in international removals to Sweden, and can help you move to any of the country's major cities, such as Orebro, by finding you the best deal. Here is our guide to what you can expect if you choose to start a new life there.Orebro is the seventh largest city in Sweden, with a population of more than 100,000. Although it lies in the centre of the country, it is still dominated by water. It lies on the River Svartan and is close to Lake Hjalmaren. Orebro can be dated back to the 13th century, but it did not officially become a city until 1404. It owes much of its growth to the region's shoe-making business.
These days, it has a growing high-tech sector. Robotdalen, which means the valley of robotics, is a corridor which runs from Orebro to Stockholm and increasing numbers of the city's young people are employed in this sector. Food production is also a major employment sector.
Getting Around
The city's airport was opened in 1979. It handles more than 100,000 passengers annually, but there are no direct public transport links to the city centre, which is about 6 miles to the south-west. There are daily flights to Copenhagen, Malmo as well as the Swedish capital Stockholm, which you could also reach by car on the E18 highway in just over two hours. Orebro has a range of public transport options, including buses and trains, but the city centre is easily explored on foot or by cycle. There are plenty of lanes and it is easy to hire a bike to get around.
The City's Main Attractions
The city is dominated by the castle, which is on an island in the River Svartan. Originally a defensive stronghold, it has been rebuilt and added to over the centuries. The oldest parts are more than 700 years old. These days it is also home to a Tourist Information Centre.
If you want to get away from it all, you could enjoy a stroll in the city's Stadsparken public park. This runs alongside the river and into Wadkoping village museum, which is home to craft workshops, period buildings and a bakery. If you prefer more recent history,y you should visit the Lansmuseum, which tells the story of the city and also has plenty of exhibitions on more contemporary culture such as the 1960s.
Orebro can also boast what is believed to be the largest waterpark in northern Europe, the Gustavsik, to the south of the city centre. If you join the 700,000-odd visitors it brings in every year, then you will be able to enjoy indoor and outdoor pools, while there are family-friendly adventure pools and water slides too.
The city's major shopping streets are Köpmangatan, Kungsgatan, Drottninggatan and Storgatan, although, if you prefer everything under one roof, you could opt for the Marieberg Galleria, which is about 10km to the south of the city.
Food and Drink
Orebro's cuisine is a mixture of traditional Swedish dishes, with meat and potatoes at the heart of many recipes, but it is also open to foreign influences. French cuisine was popular in the 17th and 18th centuries and today the city has a wide range of restaurants. They have to cater for Orebro University's 16,000-strong student population, plus tourists and workers of many different nationalities. The most unusual restaurant location is probably at the top of the Svampen, the city's mushroom-shaped water tower; you can enjoy some spectacular views as well as food from here.
Sweden is one of the world's biggest drinkers of coffee, and Orebro is no exception. If you would like something stronger, lager is popular too. You should bear in mind that eating out in Sweden can be a comparatively expensive business.
The Moving Partnership can find you the most competitive deals for international removals to Sweden and a host of other European destinations, including France, Germany, Italy and Norway. Our worldwide network of contacts mean we can also help you with moves to places as far afield as Australia and New Zealand, Africa, America and the United Arab Emirates.
Click on the link
if you would like to receive a free online quote for your move.
Book a Video Survey
Contact us for your free
24/7 video survey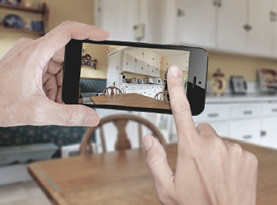 Moving Partnership FX

For more information on our Currency Exchange Service click here:
Please Contact Me
If you would like us to get in contact with you, please fill out your information below:
FREE Quotation
To get a free quote of your move click the button below and fill out our online form:
FREE Quote
"Great service, keep it up. Will always remember MPL"
Mr P
Middlesex
"Best price on the market. Quick reply."
Mr R
Malta