International Removals to South Africa . Moving House Overseas . Moving to South Africa
Moving Partnership provides international removals to South Africa. We can assist you with all aspects of your international house move – from packing and cleaning in the home you are leaving, to shipping your belongings overseas and clearing your belongings through customs. With our extensive knowledge of the industry and our partnerships with removal companies worldwide we can demand greatly reduced prices for your international removals whilst maintaining the highest standards.

International Removals to South Africa – click here for a free online moving quote.

We have put together the following moving guide to help you research your new life in South Africa. Please note that all information is believed to be correct at the time of writing. Any important details should be checked with our international removalsdepartment before your departure.

International Removals to South Africa – click here to read about our removals service.

Moving to South Africa: Visas and Work Permits
If you are moving to South Africa from the UK, you will need to obtain a visa or work permit. There are a number of different types available to suit a range of personal circumstances including work permits (also known as temporary residence permits), study visas, spousal visas, temporary business visas, retirement visas and family visas.
Foreign nationals wanting to move to South Africa to work can apply for a work permit. These are valid for twelve months but can be extended. The employer usually carries out the application for the permit after offering the migrant a job. In order for them to employ a non-national they must show that they couldn't find a local citizen to fill the position.
In areas where skills are in short supply, then it is possible for them to apply for a work permit without having been offered a job. These applications require the person to have at least five years of relevant experience and they must find a job within ninety days of arriving in South Africa. Individuals with exceptional skills may also apply for a work permit. With these applications, the migrant must be able to prove their abilities and each case is assessed individually.
Another way that some applicants obtain a South African work permit is to make an Intra Company Transfer to a South African branch of the company they work for and take up a position there.
After five years, any person who has held a work permit continuously can then apply for a permanent residence permit.
Individuals wanting to retire to South Africa should apply for a retirement visa or permit. In order to qualify, they must prove that their income exceeds a specified level. Or if the applicant exceeds a net worth of a certain amount, they may apply for permanent residency. Permanent residency status provides the successful foreign national with many of the rights afforded to South African nationals. The main exception to this is the right to vote.
A family visa enables the immediate relatives of a South African permanent relative or citizen to immigrate to South Africa. This visa does not apply to spouse immigration, which is dealt with under a separate heading. Applicants entering the country on a family visa are not permitted to work once their temporary residence is granted.
Moving to Australia: Health Care
South Africa has both private and public health care systems. The private sector offers a high standard of care equivalent to UK/US hospitals and approximately 16% of the population use it.
The cost of public health care can be extremely expensive. It is offered free to children and pregnant women, and everyone else pays on a sliding scale, depending on how much they earn. It is therefore highly advisable to take out a good health insurance policy before you move, to ensure that you are covered when you need it. Medibroker offers independent advice and insurance quotes that are suitable for expatriates.
The quality of public hospital care varies widely. Large urban hospitals can offer good, if slow service. Rural hospitals are often of a lower quality, with broken equipment and a shortage of medicines

Moving to South Africa: Schools
There is a good selection of schooling options available in South Africa, including fully subsidised public schools, fee-charging public schools, private and boarding schools. The quality of education varies widely, and although around 20% of the government's budget is spent on education, which is a lot more than in other countries, many schools still experience problems with overcrowding, poor teacher to student ratios or a lack of staff training. Top quality schools however are found within both the public and private sectors.
School starts at grade 0, which is also known as the reception year, and continues through to grade 12, which is the year of matriculation. School is compulsory for South Africans between grades 1 and 9 (ages 7 to 15).
Further education and training is studied in grades 10 to 12 and this can include vocational courses and training at a range of public and private institutions. These studies provide the foundation for moving on to higher education, which follows grade 12, and enables students to study for certificates, diplomas and degrees.
Moving House to
South Africa
– Contact us now to discuss your
international removals
requirements
Book a Video Survey
Contact us for your free
24/7 video survey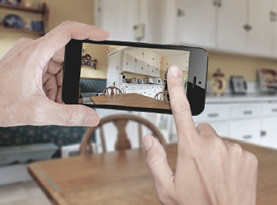 Moving Partnership FX

For more information on our Currency Exchange Service click here:
Please Contact Me
If you would like us to get in contact with you, please fill out your information below:
FREE Quotation
To get a free quote of your move click the button below and fill out our online form:
FREE Quote
"They are by far the most competitive and are always very friendly and incredibly efficient"
Mrs G
Australia
"'Moving day' - very nice and very polite team!!!! All packed and loaded in one day! "
Mrs A
New Zealand