Removals to Sweden | Living in Vasteras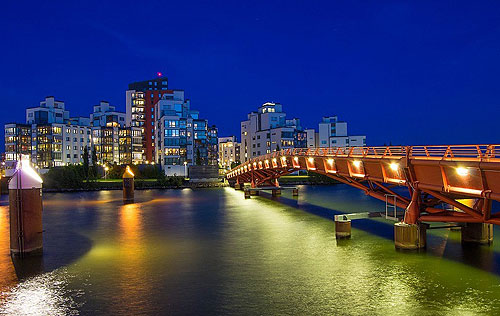 The lakeside city of Västerås is regarded as a beautiful and relatively safe place to live. Family-friendly, it is full of stunning places to visit such as the 19th century Djakneberget Park, where you can read words of wisdom etched in stone and enjoy panoramic views of your host city. It is also haven for artists, a number of whom live in Kyrkbacken, the oldest and arguably the prettiest part of Västerås. Elsewhere in the city you will find an interesting mix of modern and contemporary buildings to discover once you have completed your removals to Sweden.
This historic city, population 110,000, is one of the oldest in northern Europe and has history that stems way back to the Nordic Viking era. Today, its central location makes it a popular transport and logistics hub for the rest of the country. As well as distribution, many English-speaking expats also take up jobs in the energy industry or in information technology, where demand is strong. Meanwhile, to ensure that your move goes smoothly, The Moving Partnership Limited arranges competitively priced quotations for removals to all parts of Sweden, including Västerås.
Transport in Västerås
It is easy to get out and about on foot within Västerås as the city is relatively small. If you prefer to travel on two wheels, the city is a cyclist's dream as it has an extensive, 340km network of cycle paths. For travel further afield, its central location means Västerås has excellent transport connections. Stockholm is just a 62-mile road journey and you can reach the capital via the E18. There are also frequent train services to other cities from the main train station.
If you are moving to Sweden from the UK, it is easy to visit friends or relatives back home for a holiday or long weekend. Västerås Airport is just a few miles from the city centre and offers flights to a number of destinations including London Stansted.
A Short History of Västerås
As mentioned earlier, Västerås has a long history. It enjoyed continuous growth throughout the ages and by the 11th century it was one of the largest cities in Sweden; the following century it was the seat of the bishop.
Paying testament to this, Västerås has a number of historic buildings and monuments that give a nod to its past. One of the oldest is the Anundshog, which is the country's largest burial mound, dating back to around 500 AD. Even in those times the area was regarded as an important meeting and trading place.
Other significant historic structures include the cathedral, which has its roots in the 13th century, although it was updated over subsequent centuries. Another landmark is the castle, which dates from the 16th century and was home to King Gustav Vasa and his subsequent successors.
Today Västerås is a thriving city and home to Malardalen University, which has around 16,000 students including a number of foreign students. As expected of a university city, it plays host to various festivals throughout the year. One of the most famous, however, is the annual Power Big Meet in July, which is regarded as one of the world's largest classic car events.
Places to Visit in Västerås
Västerås is a fantastic place for sight-seeing so you can look forward to a celebratory day out once you have settled into your new home. The Vallby Open Air Museum is one of the biggest of its type in the country and consists of around 40 buildings charting city life through the ages. Children and adults will enjoy exploring all the different structures including the farm village, manor house, and village school. The museum also hosts a variety of events throughout the year, so it is likely you'll visit it a number of times once your move to Västerås is complete.
If you, or any other member of your family, has a fascination for planes and flight, the Aviation Museum is a must-see. You can find it next to the airport and it has all sorts of exhibits including flight simulators to try. It hosts an annual air show in May, which always draws a large crowd, and the display makes a great photo opportunity to show to friends and family back home!
Shopping in Västerås
As you would expect from a city which was the birthplace of the multinational clothing store Hennes & Mauritz (otherwise known as H&M), Västerås is a shoppers' paradise. Just outside the city, near the E18, is Erikslund Shopping Centre, which is one of the biggest of its kind in the county. Here you can find about 80 different shops, including a large IKEA which is perfect for those who want furnishing inspiration for their new home.
Food and Drink in Västerås
Västerås has a wide range of restaurants, from cosy romantic cafes to international eateries serving Italian, Chinese, Thai or Japanese cuisine. Among the oldest and well-known restaurants is Stadskällaren, Stora Torget, which offers a relaxed dining experience in beautiful surroundings.
Alternatively, to toast the success of your move, head to Skrapan. This soaring skyscraper is home to the country's highest cocktail bar, where you can enjoy spectacular views over the city.
Moving Partnership – Contact us for a free quote for removals to all Swedish towns and cities, including from the UK to Västerås.
Book a Video Survey
Contact us for your free
24/7 video survey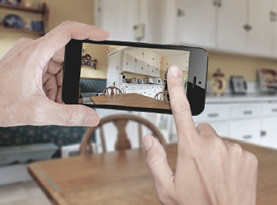 Moving Partnership FX

For more information on our Currency Exchange Service click here:
Please Contact Me
If you would like us to get in contact with you, please fill out your information below:
FREE Quotation
To get a free quote of your move click the button below and fill out our online form:
FREE Quote
"Great service, keep it up. Will always remember MPL"
Mr P
Middlesex
"Best price on the market. Quick reply."
Mr R
Malta