Removals to Italy | Living in Florence

If you are organising removals to Italy to live in Florence, you can expect to find beauty on every corner. Known for its stunning cityscape, fashion and being the birthplace of the Renaissance, Florence is a major tourist destination, attracting around 15 million visitors a year to see its inspirational architecture, art museums and attractions. You can also find a sizeable number of British people who have made the city their home; many of whom have moved here to take up posts in the clothing industry, tourism, education, to work as freelancer, or to study at the city's world renowned university.
Meanwhile, if you are looking for the best prices for removals to Italy from the UK, The Moving Partnership can help. We source the quotations from hundreds of removals companies to help save you money while finding you the most reliable firms for your home or office move. Just click on the link above to get a removals to Florence quotation.
Meanwhile, if you would like to know more about living in Florence, here is our brief expats' guide to the city.
About Florence
Florence has a population of around 350,000, with around 1.5 million living in the wider metropolitan area. In medieval times, Florence was considered one of the richest cities in Europe and was a hub of trade and finance. In the 19th century, it enjoyed a brief period of being the capital of Italy.
Today it still a centre of finance and industry, with various products made here from leather goods to furniture, jewellery and not surprisingly, high-end clothing. It's also famous for its art and architecture, and is home to some the most important art works in the world, including works by masters such as Michelangelo, Raphael and Titian.
Things to do in Florence
From palaces, to churches and museums, Florence has so much to see and do that you'll be hard pushed to experience everything this amazing city has to offer. If you love, art you'll find every day full of wonder as you view buildings, streets and squares with fresh eyes. Must-sees include the Uffici Gallery, on the corner of the Piazza della Signoria, which is considered one of the world's best art museums and houses works by Leonardo da Vinci, Rembrandt and Caravaggio, to name a few. A top tip is to visit this museum outside of the peak tourist season as queues are likely to be extremely lengthy, (it's not unusual to wait as much as four hours or more to get inside). The Galleria dell' Accademia is also an extremely popular attraction and is where you can see Michelangelo's David.
For those fascinated by architecture, you will be spoiled for choice in Florence. Frequently visited attractions include the basilica of Santa Maria Novella. Various art masters painted for this particular church, including Tito whose masterpiece 'Lazarus Raised from Death' was commissioned for the basilica. For a memento of your visit, don't forget to visit the Officina Profumo-Farmaceutica around the corner that was founded by Dominican Friars and sells upmarket perfumes and cosmetics. Another must see is the basilica of Santa Croce, and, like the Santa Maria Novella, there is an entry charge.
Shopping in Florence
As a fashion capital, Florence won't disappoint when it comes to splashing out. You will notice a lot of the most famous fashion houses have a presence here, such as Chanel, Prada and Armani. The place to go for high end shopping is Via de' Tornabuoni – and for serious fashionistas who want to round off a day's shop and learn more about the Gucci brand, the city even has a Gucci Museum!
If you don't want to pay designer prices, a word of note is that you will find all sorts of street sellers selling fake branded items in Florence. Avoid buying these, however, as it is illegal and, if caught, you could be fined as much as £7,500.
Eating out
Italy is known for its cuisine and Florence won't disappoint. However, it is worth staying away from the usual tourist traps as you won't be charged such high prices. Tuscany has a long tradition of peasant food, and you will find lots of meat dishes on the menu. You'll also come across the Tuscan bread, especially if you order soup, or order panzanella (which is a mix of salad and vegetables). Florence also lies in the Chianti wine region, so you will be able to buy some excellent local wine here to accompany your meal.
Transport in Florence
Florence is fairly easy to explore by foot, especially the main tourist areas. You can also get about by bike or motorcycle because the centre is quite flat, but beware as the traffic in the city can be quite manic. It's quite difficult to drive in the city because of the narrow streets, and because of various zones and parking restrictions – and if you park or drive in the wrong place, you could face a hefty fine.
An alternative is the public transport system, which includes buses, trains and trams. For travel further afield, the train station offers rail journeys to national and international destinations. The nearest airport is Florence International, which takes 15 minutes to get to by bus or taxi. Many of the budget flights, however, take off from Pisa Airport, which you can get to either by train or bus.
Removals to Italy – Contact The Moving Partnership Limited for a free quote for best priced removals to and from the UK and Florence.
Book a Video Survey
Contact us for your free
24/7 video survey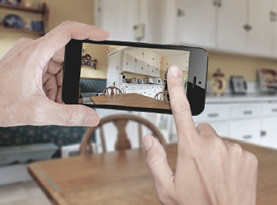 Moving Partnership FX

For more information on our Currency Exchange Service click here:
Please Contact Me
If you would like us to get in contact with you, please fill out your information below:
FREE Quotation
To get a free quote of your move click the button below and fill out our online form:
FREE Quote
"Great service, keep it up. Will always remember MPL"
Mr P
Middlesex
"Best price on the market. Quick reply."
Mr R
Malta