Removals to France - Bordeaux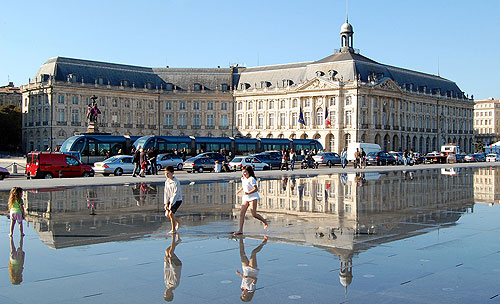 Say the word 'Bordeaux' and most people will think of wine; but there is much more to this city and region of south-western France. Its long, warm summers, wealth of historic buildings and relaxed pace of life and all make it a popular choice for those people who are considering moving to France.
Moving Partnership Ltd are experts in arranging international removals to France, working in partnership with leading European removals companies to provide you with quotes for high-quality services at the best price. For those who are about to make Bordeaux their home, here is our guide to the city.
History to the Present Day
The roots of this port city can be traced back to a Celtic tribe, who named the town Burdigala, in about 300BC. Its architectural beauty, and particularly the large number of fully preserved 18th century buildings, means the city is a UNESCO World Heritage Site.
The city is around three hours from Paris by high-speed train while Merignac airport, which serves a number of international destinations, is just 15 minutes from the city centre. Bordeaux is in the south-western corner of France and has a number of Atlantic beaches within easy reach. Getting around the city is easy too, as Bordeaux has plenty of bus and tram routes and cycling is also popular.
Wine
The importance of wine to the region cannot be overstated. It is the region's major employer and is estimated to bring in around 14.5 billion euros to the local economy annually. Margaux, Saint Emilion, Sauternes, Sauvignon Blanc and a host of others will all be names familiar to those who enjoy a glass of wine and all of these are produced in the region.
The city hosts a huge wine festival called Vinexpo which attracts exhibitors from all over the world, while La Cite du Vin is a purpose-built venue which tells the story of the wine trade. You can also go on a variety of guided tours and even wine cruises.
Eating Out
The proximity of Bordeaux to the coast is reflected in the menus in the city's restaurants. Oysters, baby eels and sardines are among local specialities, while delicacies such as foie gras, confits and Bayonne ham are also likely to feature. You should never be short of ideas as to what to drink with your meal. There are plenty of small eateries in the city's squares, while the banks of the Garonne river can boast lots of open-air cafes.
Other Attractions
The city has 11 museums, so anyone who has a taste for heritage should find something to their taste. There are buildings and collections devoted to contemporary art, science, natural history and also the Second World War. The city had strong links with the Resistance movement and the Submarine Base, built by the Germans to house U-boats, has not only been preserved but also adapted to host a range of exhibitions and concerts.
Shopaholics should be able to buy either top brand names or local crafts. The best shopping area is probably the Triangle d'Or formed by the Cours de l'Intendance, the Cours Clemenceau and the Allées de Tourny.
The city's most spectacular site is probably the Water Mirror, close to the Place de la Bourse. Its shallow pool of water is just 2cm deep is popular with children, who can enjoy playing safely in it, and photographers eager to capture it on camera.
If you are moving to France, the Moving Partnership can ensure your relocation goes smoothly. Our extensive experience and network of partnerships with removals companies mean we can provide competitive quotes to all areas of the country, including Paris, Marseille, Le Havre, Lyon, Grenoble, Caen, Calais, Rouen and La Rochelle. Click on the linkto find out more.
Book a Video Survey
Contact us for your free
24/7 video survey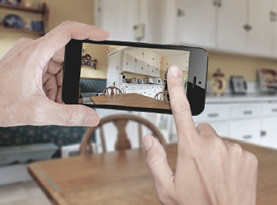 Moving Partnership FX

For more information on our Currency Exchange Service click here:
Please Contact Me
If you would like us to get in contact with you, please fill out your information below:
FREE Quotation
To get a free quote of your move click the button below and fill out our online form:
FREE Quote
"Great service, keep it up. Will always remember MPL"
Mr P
Middlesex
"Best price on the market. Quick reply."
Mr R
Malta