Removals to Italy | Moving House to Europe
Moving Partnership Ltd offer high quality removals to Italy at the most competitive rates available. By comparing hundreds of European removals quotes we can offer you the best priced move with the company most suited to your particular needs. Whether you are moving your household contents and furniture or relocating your business to or from Italy, get a quote now using the form to your right and see how much you can save.

Removals to Italy - Contact us now to discuss your move.

Our removals to Italy service is available to and from all of the following Italian destinations: Amalfi, Bergamo, Brescia, Capri, Florence, Genoa, Lecce, Milan, Naples, Pescara, Pisa, Rimini, Rome, Siena, Sorrento, Venice and Verona. We can assist you in relocating to or from the UK, or to or from most other European or international destinations.

We provide quotes for three main types of international removals. These are:
A sole use dedicated service - this means that you get the single use of a vehicle for your move
A special service - this means that you specify the collection and delivery dates and choose a day to suit you
A part load/groupage service - this means that several loads are grouped together and share the same vehicle.
On receipt of your enquiry, we will be happy to help you decide which of these services is the best for you.

Your quote can include just the transportation of your office or household contents to or from Italy, or a full packing, moving and unpacking service. Cleaning services and removals insurance will also be discussed and can be added to the services we provide. Whatever your requirements, we will ensure your move goes smoothly and your furniture and belongings are transported safely, arriving in a timely manner.
Best Price House Removals to Italy
We offer competitive quotes for removals to Italy and most other European destinations.

Italy is a fascinating country, rich in culture, arts and history. Rome especially is full of relics that date back to the Roman Empire. The Renaissance began in Italy (in Tuscany) and few people have contributed as much to the arts as the Italians.
Many people choose to live in Italy to pursue a better lifestyle, and to settle in a country famed for its beauty. In addition to a stunning countryside dotted with olive groves, the cities are equally charming. Florence, Venice and Rome are known for their wonderful architecture, captivating churches and art. And, if you love to shop, head to Milan which is famed worldwide as a fashion and design capital.

Italy is an enjoyable place to live or visit due to the fact that there is so much to do and see, including the Medieval town of Pisa with its iconic leaning tower and superb palaces, Venice with its charming waterways and captivating architecture, and the Amalfi coast with Mount Vesuvius - the only volcano to have erupted on the European mainland within the last one hundred years.
If you enjoy history and want to get the feel of what life was like in Roman times, head to Pompeii where you can walk the streets of a city destroyed by the eruption of Mount Vesuvius in AD 79; it's as if time stood still. Pompeii has long been one of the most popular attractions in Italy and receives more than 2.5 million visitors a year.

The Moving Partnership - Get a quote now using the form to your right, or contact us to discuss your move.
Book a Video Survey
Contact us for your free
24/7 video survey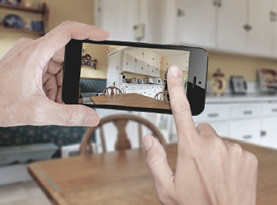 Moving Partnership FX

For more information on our Currency Exchange Service click here:
Please Contact Me
If you would like us to get in contact with you, please fill out your information below:
FREE Quotation
To get a free quote of your move click the button below and fill out our online form:
FREE Quote
"Great service, keep it up. Will always remember MPL"
Mr P
Middlesex
"Best price on the market. Quick reply."
Mr R
Malta