Removals to Italy | A guide to Catania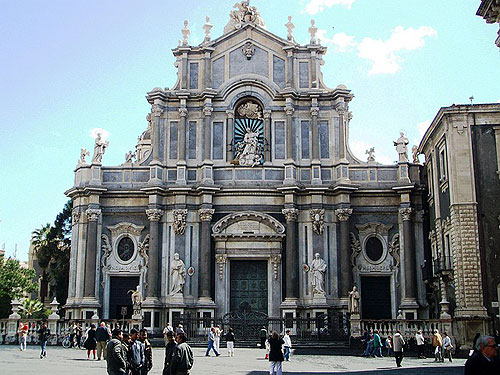 The Sicilian city of Catania, at the base of the world-famous Mount Etna, is known for its long history, lively bars and restaurants, vibrant festivals, excellent wine and delicious local cuisine. As many as 290,000 people have made it their home; among them you will find a sprinkling of British and American expats, many of whom have settled in the city to work as English teachers or freelance writers.
If you are organising removals to Italy to settle in Catania, you will find a fair number of English speaking Italians, as it is a university town. However, despite the relative ease of being understood by the locals, a top tip is to learn the language so you can make new friends or mingle with the crowds at the markets and festivals.
Meanwhile, if you are looking for a competitive quotation for removals to Italy, contact The Moving Partnership Limited who can source the best prices for European removals. Prices are tailored to the services you require, which may include packing, unpacking at your destination, and/or long or short term storage. Just click on the link above to find out how we can help make your move to Italy easier.
About Catania
Catania has its roots in ancient times and has a fascinating history centred around the volcano that erupted in the 17th century; this was closely followed by an earthquake just 24 years later that devastated the city. Today, however, Europe's most active volcano (also Sicily's highest mountain) is a prime tourist attraction and is where brave tourists and locals can go on guided treks to see the craters.
Once you have moved, you will find much more to the city than the aforementioned UNESCO world heritage site. Dubbed 'the Athens of Sicily', Catania has its roots in 750BC, although a lot of the old centre architecture has been re-built in the Baroque style. You can still stumble across some older gems such as the medieval Castello Ursino, where you will also find the city museum. Another ancient landmark is the ruins of the old Roman amphitheatre, which mark the entrance to the main market.
Things to do in Catania
After getting familiar with your new environment once you have moved, the autumn food festivals are a must. Also, the spectacular three-day St Agata Festival in February is not to be missed, particularly for Catania's newest arrivals. Here, you can get swept along with the atmosphere at the parades, firework displays and much-frequented food-stalls.
In the evenings, head to the Piazza del Duomo (Cathedral Square) where you can soak up the atmosphere in one of the many bars and restaurants. Here you can indulge in some of the region's amazing specialities including fish, pasta and freshly-baked bread – local delights that are bound to play havoc with your waistline!
Shopping in Catania
For those who love to shop, Catania won't disappoint. The best place to head to is the Via Etnea, the main shopping street that runs from Cathedral Square. Alternatively, if you enjoy home cooking, the city has plenty of food markets to explore including the Monday to Saturday morning fish market, which is also near the square.
Food and Drink in Catania
Of course, Italy has long been a food-lovers' paradise and Catania won't disappoint. You'll have plenty of opportunity to try some of the local dishes, from freshly-baked pasta, to the cone-shaped rice and meat-filled Arancino (with tomato sauce and cheese) – the perfect comfort food. For something quick and easy, the cheese and meat 'hot bites' make an ideal snack and your stomach will thank you for it if you are in a hurry! Meanwhile, the best place to head to for a night out is in and around the Piazza Bellini, which is always busy in the evenings.
Transport in Catania
If you are planning on driving in the city – be warned. Manic drivers make motoring in Sicily an adrenalin-fuelled experience! Fortunately, the centre is quite compact so it is very easy to get around by foot. Public transport is not very efficient, but there is a metro line, although it isn't very long.
For transport further afield, trains and buses run to and from the city centre to various parts of the island, and there are frequent ferry services to the mainland. The city also has its own airport, which is a 20-minute bus ride from the centre and offers flights to a host of destinations including mainland Italy.
The Moving Partnership Limited - Click on the link above to contact our team for a removals quote to or from the UK and Sicily.
Book a Video Survey
Contact us for your free
24/7 video survey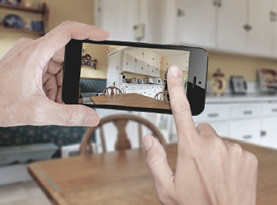 Moving Partnership FX

For more information on our Currency Exchange Service click here:
Please Contact Me
If you would like us to get in contact with you, please fill out your information below:
FREE Quotation
To get a free quote of your move click the button below and fill out our online form:
FREE Quote
"Great service, keep it up. Will always remember MPL"
Mr P
Middlesex
"Best price on the market. Quick reply."
Mr R
Malta