Removals to France - Paris
Moving Partnership provide competitive online moving quotes for removals to Paris, France. Whether you are movinghouse from the UK to France, from France back to the UK or between other European or international destinations, we can provide a high quality removals service to suit your requirements.

We compare a range of removal quotes free of charge, to provide you with the best removals package to suit your individual requirements. Most of the removal companies we partner with are either members of the British Association of Removers or FAIM accredited, to ensure a high quality and reliable removals service.

Removals to France click here for full information on our France removals service.
About Paris
Paris is an enchanting city regardless of the time of year. The Arc de Triomphe, the Eiffel Tower, The Louvre and the Champs Elysees all hold a special fascination in the hearts of residents and visitors alike but look beyond these tourist icons and you"ll find the true beauty of Paris. The Paris that people live and breathe every day.
There's the fabulous shopping, the mix of cultures, the fashions, the history and of course, the food. In Paris, you will find great places to eat or to sit and relax with an espresso or "un cafe au lait"� in just about every street and on just about every corner. You"ll find great landmarks, great museums, great galleries, great fashion and great eateries everywhere. Fortunately, Paris is blessed with a very extensive, and reliable public transport system, so moving around the city and discovering its countless delights will not prove a problem.
Paris is very much a city of the future but it has its roots firmly in the past. Testament to this is the number of museums that pepper the cityscape. There are 12 of them in all including; The Perfume Museum, The Counterfeit Museum, The Publicity Museum, The Carnavalet Museum of Parisian History & Art, The Guimet Museum of Asian Art, The Archaeological Museum, The Fontainebleau History Museum, The Orsay Art Museum, The Pompidou Art Centre Museum, The Doll Museum and The Science Museum, and no listing of museums in Paris would be complete without mention of The Louvre Art Museum.
The Louvre on Place du Palais-Royal is the most famous of all the museums in Paris. With 7 different departments which display collections dating back to the birth of some of the oldest civilizations, of all the museums in Paris, this is the one not to miss. The permanent collection which includes the Mona Lisa is open every day except Tuesdays and also closed on Christmas Day, New Years Day and May Day. Opening hours are Mondays, Thursdays, Saturdays and Sundays from 09.00 to 18.00 and Wednesdays and Fridays from 09.00 to 22.00. It is free on the first Sunday of every month and on Bastille Day.
Besides the art and the culture which ooze from every doorway and every crack in the pavement, the Parisian high streets are famed for their shopping. Among the city's specialities are wines, cheeses, perfumes, jewellery, antiques, art and of course haute couture. Glitzy and luxurious boutiques vie for your attention alongside large department stores, flea markets and second-hand stores, so whether you're into designer labels, shabby chic or shopping on a budget, there's something for everyone.

If it's haute couture you're after, head for Rue du Faubourg Saint-Honre and Avenue Montaigne in the 8th arrondisement, here you'll find some of the top boutiques including Cartier, Celine, Chanel, Christian Dior, Van Cleef & Arpels and Christian Lacroix, among others. Yves Saint Laurent is located in the 16th arr. For everyday wear you may want to visit the department stores on Boulevard Haussmann in the 9th arr, here, Au Printemps and Galeries Lafayette can be found with premises next door to one another which is remarkable when you consider the depth of their rivalry. Elsewhere in the city you'll find department stores including La Samaritaine, Bazar de l'Hotel de Ville - (BHV) and Le Bon Marche.
Walking the streets of Paris, you can expect the weather to be similar to that in the UK if slightly warmer. It has the lowest recorded rainfall in all of France yet is prone to the occasional unexpected shower. Summer temperatures are mild to warm, with occasional heat waves, while winters are very chilly with temperatures hovering around 0°C. The best and most temperate time of year is autumn and spring although it is during the spring that you can expect to get wet.

Moving Partnership Ltd can provide competitive quotes for removals to France, covering all areas fo the country, including: Paris, Marseille, Lyon, Toulouse, Nice, Strasbourg, Nantes, Bordeaux, Montpellier, Rennes, Saint-Etienne, Le Havre, Reims, Lille, Toulon, Grenoble, Brest, Dijon, Le Mans, Angers, Clermont-Ferrand, Amiens, Limoges, Nimes, Tours, Metz, Besancon, Caen, Mulhouse, Orleans, Perpignan, Rouen, Nancy, Roubaix, Avignon, Pau, Poitiers, Calais, La Rochelle, Dunkerque, Saint-Nazaire, Valence, Lorient, Troyes, Chambery, Annecy, Angouleme, Douai, Bayonne and Thionville.
Moving House UK to France contact us now for more information, or click here for a free online moving quote
Book a Video Survey
Contact us for your free
24/7 video survey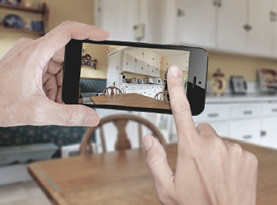 Moving Partnership FX

For more information on our Currency Exchange Service click here:
Please Contact Me
If you would like us to get in contact with you, please fill out your information below:
FREE Quotation
To get a free quote of your move click the button below and fill out our online form:
FREE Quote
"Great service, keep it up. Will always remember MPL"
Mr P
Middlesex
"Best price on the market. Quick reply."
Mr R
Malta