Removals to Italy - Naples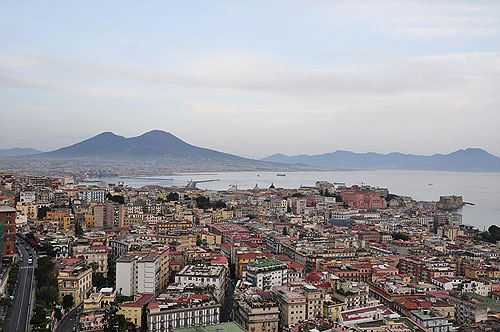 If you are organising removals to Italy, The Moving Partnership offer the best priced quotations for your move. We are a one-stop-shop for competitively priced quotations for removals to Europe and all over the world. Whether you require specialist removals such as the removals of boats and vehicles, or the shifting of home or office contents, click on the link below to find out more.
Removals to Naples, Italy – Click here to get a free quotation for your move.
About Italy – Naples
If you are moving house to Naples, Italy's third largest city is packed full of wonders including beautiful architecture, art, museums, palaces and castles. As result, the city centre, with its numerous churches and historical buildings, has been declared a UNESCO World Heritage Site. Of course, another thing that Italy is well known for is its food, and if you are a foodie and are moving to Naples, you are in luck as the local cuisine (as you would expect), is out of this world!
The city has a rather seedy reputation (and you'll also notice lots of graffiti on the streets). However, there is much more to the city than this as it is packed full of interesting gems to discover including numerous churches, Roman ruins and Roman baths. And, you will find it quite easy to get out and about as, if you don't yet speak the language, many of the locals have at least a basic grasp of English.
If you need to travel further afield after you have moved, Naples has its own airport with flights to all sorts of destinations including Paris, Rome, Istanbul, Barcelona and Kiev. It is also easy to visit friends and family back in the UK as the airport has regular flights to London's Gatwick and Stansted Airports.
Places to Visit in Naples
If you are going out and about in Naples, the traffic can be quite busy and harrowing, so the best ways of getting about is by bus, train or taxi. However, if you are in the city centre, it is fairly easy to get about on foot. Among the many attractions is the medieval Castelnuovo which is also home to the city museum, and where you can enjoy panoramic views over Naples.
For those who like ancient artefacts, the National Archaeological Museum is the largest Roman archaeological museum in the world. It has items removed from various ancient sites including Herculaneum, Roman sculptures and a secret room which includes a collection of erotic art from Pompeii. Another interesting site is the remains of the Roman city which you can find under San Lorenzo Maggiore church. The tunnels were used as shelters in the Second World War.
If you enjoy sports, well worth a visit is the Centro sub Campi Flegrei, which is a diving and snorkelling centre….and you can see for yourself the fascinating underwater Archaeological Park of Baiae.
Shopping in Naples
If you are food shopping in Naples there are dozens of markets selling all sorts of goodies from antiques to clothes, shoes, seafood, fruit and vegetables, all at very reasonable prices. Another fascinating place to visit is Via San Gregorio Armeno, which is a sort of year round Christmas Market.
Transport in Naples
You will find all sorts of ways of getting about in Naples, including the underground system, buses (which are operated by different companies), regional trains, trams, and even cable car. In addition to this, there are ferry and hydrofoil services that connect with the islands and local ports.
Food and Drink
The city has a number of good restaurants and pizzerias (pizza actually comes from Naples), so eating out will be a pleasure. Among the many excellent eateries are seafood restaurants and, if you have a sweet tooth, there are a number of cafes selling delicious pastries that are simply irresistible!
International Removals to Italy - Contact Moving Partnership for high quality, low cost removals services or click here for a free online quotation.
Book a Video Survey
Contact us for your free
24/7 video survey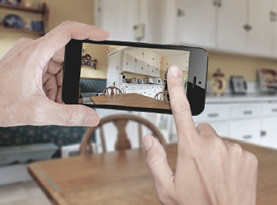 Moving Partnership FX

For more information on our Currency Exchange Service click here:
Please Contact Me
If you would like us to get in contact with you, please fill out your information below:
FREE Quotation
To get a free quote of your move click the button below and fill out our online form:
FREE Quote
"Great service, keep it up. Will always remember MPL"
Mr P
Middlesex
"Best price on the market. Quick reply."
Mr R
Malta