Removals to Denmark - About Kolding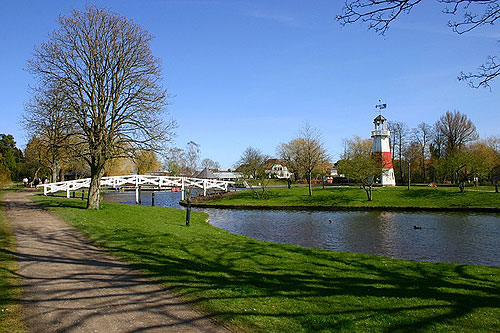 Are you moving house to Kolding? Denmark's seventh largest city is situated in South Jutland, one of the most beautiful areas of the country – close to beaches, forests and the water. To get your move off to a great start, contact Moving Partnership Limited who can find you the best firm for removals to Denmark at the lowest possible prices. We have helped many people from the UK and further afield move house to all parts of Denmark including Copenhagen, Esberg, Aarhus, Odense and Randers.
Removals to Denmark – Follow the link for a free, competitively priced quotation for home or office moves to Kolding.
Meanwhile, if you are organising house moves to Kolding, here is a short guide to living in this historic city.
Kolding, on the mouth of the Kolding fjord, is one of the fastest growing cities in Denmark in terms of population and industry. It is an appealing city, rich in history, with as many as 90,000 inhabitants in the wider metropolitan area. Among its many pros are its fascinating attractions, thriving nightlife and excellent transport links. And, as Denmark's second largest airport, Billund, is just a 30 minute drive away, it is easy to visit friends and family back in the UK. Some people move here to study at one of the city's four further educational institutions, including the University of Southern Denmark and the Kolding School of Design, or to work in the city's growing IT industry.
A Brief History of Kolding
There has been a settlement in the area since Stone Age times, although Kolding really came into its own in the Middle Ages when the Koldinghus Castle was built, which was visited by Danish Kings throughout the ages. The city thrived until the 17th century when various wars with Germany and Sweden put an end to the prosperity. In the late 19th century the town saw rapid growth in population, trade and industrial development as a railway was built and various businesses and factories sprung up. The years after World War Two were difficult as the period saw the closure of many industries. But by the 1980s fortunes changed for the better and Kolding is now a thriving, modern city and an important centre for IT industries. It is also home to the advanced, environmentally-friendly Nordic Synergy Park, which has been designed to attract technological and research intensive companies from all over the world.
Things to do in Kolding
Once you have organised your removals to Denmark and have settled in Kolding, whether you like nature, museums, design or need family-friendly attractions to entertain the children, there are plenty of things to do in the city. The two most visited attractions are the 13th century built Koldinghus Castle, which overlooks Castle Lake, and the Trapholt Art Museum, a breath taking, inspirational museum of Danish modern furniture design. If you have children, among the many places to visit is the city park which has miniature golf, a children's playground, peddle and rowing boats. Other attractions include Castle Swimming hall, which is a massive aquatic park, and of course the famous attraction of Lego Land is within easy reach of Kolding.
Shopping in Kolding
The first place to head for is the 1990s built Kolding Storcenter, which is the largest shopping centre in Jutland and has twice been declared Denmark's Best Shopping Mall (in 2001 and 2003). Attracting as many as 800,000 shoppers a week, it has around 120 shops and eating establishments as well as a multiplex cinema. Other places to splash out in is the city centre, which has a number of pedestrianised streets, and if you are hunting a bargain, the Kolding Antiques & Stall Market is open Saturdays and Sundays. For fresh flowers, fruit and vegetables, city also has a large, open air market on Tuesdays and Fridays, which is open until lunch-time.
Food and Dining in Kolding
The city has a host of restaurants offering a variety of different cuisines including Italian, Japanese, Indian, Vietnamese, Chinese, Danish, English and American restaurants. Among the many popular eating establishments serving Danish food include Restaurant Tre Roser, at Groenningen 2 and Aagaard Kro, which overlooks the lake at Fjordvej 154. Both have had five star reviews from both locals and visitors alike.
Transport in Kolding
If you are travelling within the city centre, the buses are fairly cheap and plentiful, but as the city is fairly small, it is easy to get about on foot. For those travelling further afield, the city's central location means that it has some excellent transport links by road, rail and bus. The main roads running north-south, east-and west run through Kolding and regular trains run from the railway station to all the major cities including Aarhus and Copenhagen. Kolding is also within easy reach of the German border.
The Moving Partnership - Contact us today to receive a removals quotation at a great price from the UK to Denmark.
Book a Video Survey
Contact us for your free
24/7 video survey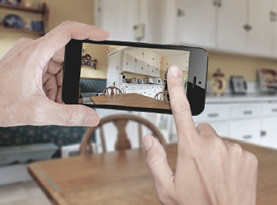 Moving Partnership FX

For more information on our Currency Exchange Service click here:
Please Contact Me
If you would like us to get in contact with you, please fill out your information below:
FREE Quotation
To get a free quote of your move click the button below and fill out our online form:
FREE Quote
"Great service, keep it up. Will always remember MPL"
Mr P
Middlesex
"Best price on the market. Quick reply."
Mr R
Malta