International Removals to Australia | Shipping to Sydney Australia
Moving Partnership provide free online moving quotes for international removals from the UK to Australia, including to Sydney. Our extensive knowledge of the industry and network of partnerships with worldwide removal companies, enable us to offer extremely competitive quotes without compromising on quality. We can provide quotes for UK removals to Australia, removals from Australia to the UK and between most other European and International destinations.
Removals UK to Australia - click here for full information on our international removals service.
Removals to Australia - Employment in Sydney and New South Wales
The vast majority of removals to Australia from the UK are prompted by work - relocating to find new employment. And as Australia's largest city, Sydney is by far the most popular destination. New South Wales offers many job opportunities in a number of important sectors and there are skill shortages in the areas of building and construction, engineering, education and health. School teachers, nurses and midwives are particularly in demand, along with highly skilled construction professionals such as architects and surveyors. But almost every professional, technical or trade occupation will have a reasonable chance of success in finding a job in Sydney, with relatively low competition for all skilled jobs.

About Sydney - New South Wales
Australia's oldest and largest city, Sydney is nestled amid one of the world's most stunning harbours and boasts a chain of inner city beaches that are as much a delight to holidaymakers as they are to the local office worker.

Sydney's easy-going outdoor lifestyle makes it one of the world's most appealing cities and visitors from all over the globe remark upon the friendliness of its people. With their relaxed, no-nonsense, straight-talking approach and a sense of style and fun that is all their own, they happily interact with others from all walks of life.

Planned into the cityscape of contemporary and colonial architecture are no less than five major national parks, some of which afford views of the stunning Sydney Harbour Bridge and Opera House. These wondrous landmark buildings are well known throughout the world as some of Australia's most famous tourist attractions.

There is a lot more to Sydney than these however. World-class business and conferencing, cutting edge technologies, the highest education standards, superb medical and healthcare, top class entertainments and great sporting venues are all on offer here. Sydney also boasts some of the best year round weather to be found anywhere on the planet.

Sydney's Central Business District is located in the centre of the city, as is the major shopping centre. You will find business institutions, top quality hotels and entertainment venues here. Victorian shopping arcades stand alongside ultra modern high-rises, creating a vibrant and colourful city life feel.

The Oxford Street and Paddington areas of the city represent the ultimate in cosmopolitan chic and Kings Cross, famed for its nightlife and dining is a magnet for tourists and locals. It is also the area of choice for the bohemian artist and writer. Colourful Chinatown is centred around The Haymarket and Liverpool St is otherwise known as The Spanish Quarter. With all of these very familiar names, it will surely not take too long to get to know your new city.
For more adventurous types the state of New South Wales offers diverse experiences and destinations. For skiers there are the Snowy Mountains to the south west of the state. For wine lovers there is the Hunter Valley, home to many wine makers and a fun weekend destination for Australians and visitors alike. And just south of Sydney lies the Royal National Park. The park includes the settlements of Audley, Bundeena and Maianbar which make ideal bases for those wishing to cycle or hike through the park. For those who enjoy camping there are sites such as North Era and Wattamolla. The park also has a large stretch of coastline to the east, offering coastal walks and beaches. Just 30km from Sydney this park offers the ideal day trip, weekend or long vacation from busy city life.
And if one ever tires of the Royal National Park, simply try another one such as the Wollemi National Park around 130km north west of Sydney and home to the famous Blue Mountains. While simply enjoying the scenery will be sufficient for many, there are also many activities to take part in here including canyoning, canoeing and liloing, a rather unique Australian-invented sport involving working your way down a river on... well... a lilo!
And for those interested in exploring "out back"� or experiencing some aboriginal heritage, the Mutawintji National Park to the west of the state is a must-see destination, albeit nearly 900km from Sydney.
Moving Partnership Ltd can provide competitive removal quotes to all Australian regions including: Victoria, Queensland, Western and South Australia and Tasmania.
The Moving Partnership
- contact us now to discuss your move, or click here for a
free online moving quote
.
Book a Video Survey
Contact us for your free
24/7 video survey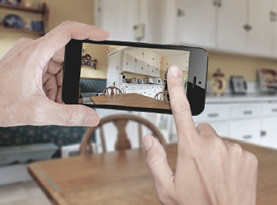 Moving Partnership FX

For more information on our Currency Exchange Service click here:
Please Contact Me
If you would like us to get in contact with you, please fill out your information below:
FREE Quotation
To get a free quote of your move click the button below and fill out our online form:
FREE Quote
"They are by far the most competitive and are always very friendly and incredibly efficient"
Mrs G
Australia
"'Moving day' - very nice and very polite team!!!! All packed and loaded in one day! "
Mrs A
New Zealand