Removals to Turkey
International Removals to Turkey - Moving Partnership specialise in overseas shipment and international removals to Turkey.

We can provide free online moving quotes for UK removals to Turkey, removals from Turkey back to the UK and between most other European and international destinations.
We can offer you excellent rates for international removals to Turkey as we partner with many removal companies worldwide. You can get an instant quote for domestic and commercial shipment within minutes, by using our online form. Or, if you would prefer to speak to a specialist removals advisor direct, call us on 0845 0037335 and find out how we can assist you in your move.

Our service for international removals to Turkey will be tailored to suit your requirements. Whether you are moving house, or relocating offices to Turkey our removal services can include just the shipping of your furniture and personal items, or a full packing, moving and unpacking service. Low cost removals quotes can be provided for shipping household goods, relocating offices, transporting cars, pets and specialist items. We only partner with the reputable, high quality companies - to ensure that your domestic or commercial move is carried out quickly, securely and professionally.

We provide overseas removals and shipment to all of the provinces of Turkey: Adana, Adiyaman, Afyonkarahisar, Agri, Aksaray, Amasya, Ankara, Antalya, Ardahan, Artvin, Aydin, Balikesir, Bartin, Batman, Bayburt, Bilecik, Bingol, Bitlis, Bolu, Burdur, Bursa, Canakkale, Cankiri, Corum, Denizli, Diyarbakir, Duzce, Edirne, Elazig, Erzincan, Erzurum, Eskisehir, Gaziantep, Giresun, Gumushane, Hakkari, Hatay, Icel (Mersin), Igdir, Isparta, Istanbul, Izmir (Smyrna), Kahramanmaras, Karabuk, Karaman, Kars, Kastamonu, Kayseri, Kilis, Kirikkale, Kirklareli, Kirsehir, Kocaeli, Konya, Kutahya, Malatya, Manisa, Mardin, Mugla, Mus, Nevsehir, Nigde, Ordu, Osmaniye, Rize, Sakarya, Samsun, Sanliurfa, Siirt, Sinop, Sirnak, Sivas, Tekirdag, Tokat, Trabzon (Trebizond), Tunceli, Usak, Van, Yalova, Yozgat, Zonguldak.

Our international removals to Turkey covers all of the Turkish cities, including: Istanbul, Ankara, Izmir, Bursa, Adana, Gaziantep, Konya, Antalya, Kayseri, Mersin, Diyarbakır, Eskişehir, Şanliurfa, Samsun, Malatya, Adapazari, Kahramanmaraş, Erzurum, Esenyurt and Van.

Ankara is the capital of Turkey and is the country's second largest city after Istanbul. It is famous for its longhaired Angora goat and mohair wool, a unique breed of cat (Angora cat), white rabbits and Angora wool. The city contains many important archaeological sites and finely preserved remains of Hellenistic, Roman and Byzantine architecture, including the Ankara Citadel, the Roman Theatre and the Temple of Augustus and Rome.

Istanbul is the largest city in Turkey and the third largest city in the world. It is a popular tourist destination with thousands of hotels, bars and restaurants. Istanbul has many historic mosques, churches, synagogues, palaces, castles and towers to visit, due to its range of cultural influences over the ages. Among its most popular attractions is the Topkapi Palace, which was home to generations of Sultans and their wives and featured in the popular Turkish soap, Muhtesem Yüzyil (Magnificent Century) which is based on the life of Sultan Suleiman, and his wife Hürrem Sultan.
Nearly 35,000 British expats live in Turkey. Many move to the country either to work for a British or multi-national firm, to settle with a Turkish spouse, or to retire here and enjoy a lower cost of living, better quality of life, sun, sea, sand and beautiful scenery. Among the most popular places for expats to live are Antalya, Bodrum, Didim, Fethiye and Marmaris.
Removals to Turkey - Click here to talk to a specialist removals advisor.
Book a Video Survey
Contact us for your free
24/7 video survey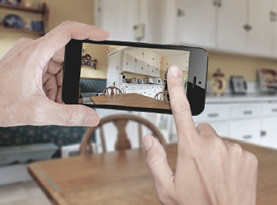 Moving Partnership FX

For more information on our Currency Exchange Service click here:
Please Contact Me
If you would like us to get in contact with you, please fill out your information below:
FREE Quotation
To get a free quote of your move click the button below and fill out our online form:
FREE Quote
"They are by far the most competitive and are always very friendly and incredibly efficient"
Mrs G
Australia
"'Moving day' - very nice and very polite team!!!! All packed and loaded in one day! "
Mrs A
New Zealand