Removals to Denmark - Aalborg

If you require a house content moving service to Denmark, the first port of call is to find a company that will give you the lowest possible removals quotation. The Moving Partnership is a one-stop-shop for removals to Denmark as we will find you a high quality European removals firm at the most competitive price. We only partner with the most reputable firms, so you know that you can count on us for your home or office move. Whether you require specialist removals to Denmark, packing, storage, or unpacking at your destination, Moving Partnership can help.
House Moves to Denmark – Click here for best price removals to Scandinavia including household or commercial moves to the city of Aalborg.
About Denmark – Aalborg
Denmark's fourth largest city, with a population of 130,000, has plenty to occupy you if you are moving here. The university city has seen some major building work in recent years and one of its liveliest areas is around the waterfront where there are restaurants, basketball courts and an outdoor pool, open in summer.
Aalborg has several attractions for residents and tourists, including the annual carnival in May, which attracts 100,000 visitors, and the horse market in June, which attracts double this number of visitors. Various places of interest include Virgin Anne's Street, with its cafes, bars and restaurants, and a number of museums, art galleries and historical buildings. Among them is a timber framed castle that looks nothing like a castle at all, and looks more like a large house!
If you have moved house to Aalborg and need to travel further afield for work or personal reasons, the airport which is just 6km outside the city, offers various flights to and from Copenhagen, as well as a number of direct flights to European cities. You can also take the train from Copenhagen, which is a four and a half hour train journey. In addition to this, there are regular ferries from the UK to North Jutland.
History and Attractions
Aalborg has a long and prosperous history. It was an important harbour during the Middle Ages and later became a major centre of industry. It is known for its attractive half-timber framed houses and mansions and has a royal residence which dates back to the mid 16th century. It exports grain, spirits and cement and is home to various industries including technology, mobile and wireless communication, and it is also a significant producer of rotors for wind turbines.
The city is also a major centre for tourism and among its many draws are the Aalborg Carnival in May (the biggest carnival in Scandinavia) and Aalborg's Kongres and Kultur Center, which stages more than 100 shows and concerts a year. Other places of interest include the Museum of Modern Art, the Historical Museum (one of the oldest of its kind in the country), the castle, zoo and the ancient Viking graveyard. You can also participate in various sporting activities in Aalborg including swimming, ice skating, and cycling.
Shopping in Aalborg
If you like to shop, the best places to head for are the main shopping streets Algade and Bispensgade, or the area around Medinaen. The department store Salling is well worth a visit and the city hosts a twice weekly market on Saturday and Wednesday mornings. One thing of note is that the shops are generally closed on Sundays, except at certain times of the month.
Food and Dining in Aalborg
Foodies moving to Aalborg won't be disappointed as there are a host of restaurants in the city. Head to Virgin Anne's Street (Jomfru Ane Gade) for a good selection of restaurants and bars. If you want an excellent smørrebrød (a Danish twist on the open sandwich), Utzon Restaurant is a fantastic destination, and you can enjoy views over the waterfront as you dine.
Transport in Aalborg
The city centre is easy to walk about. However, if you want to go outside the city the bus service is good and you can buy tickets straight from the driver. Other ways of getting about in Aalborg is by bicycle and there is a city scheme where you can borrow a bike for free, although you will need to make a deposit first which you get back on the return of the bike.
The Moving Partnership Limited offer low cost quotes for domestic and commercial moves to all parts of Denmark including Copenhagen, Aarhus, Odense, Aalborg, Frederiksberg, Esbjerg, Gentofte, Gladsaxe, Randers and Kolding.
International Removals to Denmark
- Contact Moving Partnership to find out more about home content and office moves to and from the UK and Denmark or further afield.
Click here
for a free quote.
Book a Video Survey
Contact us for your free
24/7 video survey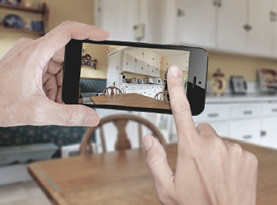 Moving Partnership FX

For more information on our Currency Exchange Service click here:
Please Contact Me
If you would like us to get in contact with you, please fill out your information below:
FREE Quotation
To get a free quote of your move click the button below and fill out our online form:
FREE Quote
"Great service, keep it up. Will always remember MPL"
Mr P
Middlesex
"Best price on the market. Quick reply."
Mr R
Malta