International Removals to Vancouver, Canada
Moving Partnership provide competitive removal quotes for removals to Vancouver Canada. Through our comprehensive network of contacts worldwide, we can provide transportation and shipping for all domestic and commercial moves as well as specialist items, motor vehicles and pets. We compare a range of quotes free of charge, to provide you with the best removals service to suit your requirements. Most of the removal firms we partner with are either members of the British Association of Removers or FAIM accredited ensuring a high quality, reliable removals service.

removals to Canada – click here to read more about our removals service
About Vancouver
The largest city in British Columbia, Vancouver has a population of around 1.8million people. Being a cosmopolitan city, where English is widely spoken as a first if not a second language, it is a popular destination among expatriates that feel almost as if it were, a home from home.
The climate is mostly temperate with seasonally high rainfall come winter and long, warm summers. Snowfall, whilst not a regular occurrence makes for some great skiing opportunities in the beautiful coastal mountain ranges.
Vancouver caters for every kind of lifestyle, from high-density city centre loft living in the fashionable West End, to country mansions with acres of space in Southlands and every variation in between.
You will find in this city splendid restaurants offering foods from all corners of the globe, fabulous shopping with high fashion retailers, art and antique dealers and a plentiful supply of entertainment all year round. These go to make the city of Vancouver a truly eclectic and colourful mix of sights, sounds and experiences.
The most well known tourist attraction in Vancouver is probably Stanley Park. This is the largest city park in Canada and is a beautiful green space that is open all year round. Inside the park you will find a lagoon, an aquarium and hanging gardens as well as many sporting activities.
Another must see site in Vancouver is the Capilano Suspension Bridge. This is around one mile outside of the city centre to the North of Vancouver and 450 feet long and 230 feet high. You can experience the amazing view from the bridge on foot or by taking a bus tour.
Moving Partnership Ltd can provide competitive removal quotes to all Canadian cities including: Calgary, Edmonton, Abbottsford, Burnaby, Richmond, Surrey, Toronto, Brampton, Hamilton, London and Ottawa.
Removals to Canada
– Contact us now to discuss your move, contact us now to discuss your move, or click here for a
free online moving quote
Book a Video Survey
Contact us for your free
24/7 video survey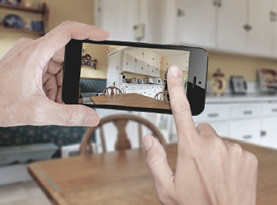 Moving Partnership FX

For more information on our Currency Exchange Service click here:
Please Contact Me
If you would like us to get in contact with you, please fill out your information below:
FREE Quotation
To get a free quote of your move click the button below and fill out our online form:
FREE Quote
"They are by far the most competitive and are always very friendly and incredibly efficient"
Mrs G
Australia
"'Moving day' - very nice and very polite team!!!! All packed and loaded in one day! "
Mrs A
New Zealand