Moving Guides. International Removals to New Zealand
Moving Partnership provides top-quality international removals to New Zealand. If you are moving home to New Zealand, whether it is for domestic, commercial or corporate reasons, we are able to provide you with the most competitive prices, due to our connections with many top removal companies worldwide. We can also provide great value quotes for removals back to the UK. We supply a range of removal services, including packing, cleaning, shipping and customs clearance.

Our International shipping services to New Zealand cover all areas - in both the North Island and the South Island. We can move you to all New Zealand cities including Auckland, Wellington, Christchurch, Hamilton, Dunedin, Tauranga, Palmerston North, Hastings, Nelson, Napier, Rotorua, New Plymouth, Whangarei, Invercargill, Wanganui and Gisborne. Our service is fast, safe and reliable.

International Removals to New Zealand - click here for a free online moving quote.

We have put together the following moving guide to help you research your new life before international removals to New Zealand. Please be aware all information is believed to be correct as of time of writing. Any important details should be checked with our international removals department before your departure.

Moving to New Zealand: Visa and Work Permits
If you wish to live and work in New Zealand, there are a number of different visas and work permits that you can apply for.
The Skilled Migrant visa is a good choice for applicants who hold skills, qualifications and experience that New Zealand needs to boost its workforce. Currently the country has skill shortages in a number of areas including specialised health care, creative industries and electronics. This is the main path of entry to living in New Zealand.
Business owners and entrepreneurs can apply for a business visa. This category encourages economic growth in the country. The long-term business visa gives migrants three years to establish themselves before they apply for residency.
There is also a family visa option, which enables a New Zealand citizen or resident to sponsor their spouse, child, adult child, siblings or parents to come and live in the country.
All visa applications must be accompanied by a current police and medical certificate to prove the applicant meets health and character requirements.
Moving to New Zealand: Schools
Children studying in New Zealand will need to apply for a student visa or permit. They can then attend one of the state schools, integrated schools, private / independent or boarding schools.
All children in New Zealand have the right to attend the nearest state school to their home, and education is compulsory between the ages of 6 and 16. They may attend a school that is outside of their home zone, if places are available. If so, places are awarded in order of a set of priorities. State school education is basically free, although parents are asked to make a voluntary donation. On completion of secondary school, students can attend university, a polytechnic, a vocational college or teacher training college.
Private schools receive part government funding (around 25%) and the rest of the tuition is paid for through the fees. Around 4% of children attend private schools.
Health Care in New Zealand
The quality of health care in New Zealand is very good, and treatment is paid for through the general taxes. Health care consultations are free or subsidised and hospital treatment, A&E services, most laboratory tests, children's prescriptions (under 6 years old), health care during pregnancy and childbirth are provided free of charge. Things that you have to pay for include ambulance rides, prescription medicine, GP visits and appointments with osteopaths, chiropractors and physiotherapists.
Publicly funded health care is available for permanent residents and work permit holders. To register, visit your GP on arrival in New Zealand, and take along your passport and work permit (if applicable).
Click here to contact the Moving Partnership - and discuss your international removals requirements.
Book a Video Survey
Contact us for your free
24/7 video survey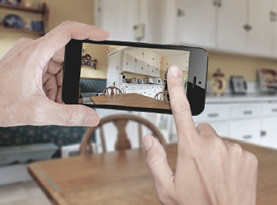 Moving Partnership FX

For more information on our Currency Exchange Service click here:
Please Contact Me
If you would like us to get in contact with you, please fill out your information below:
FREE Quotation
To get a free quote of your move click the button below and fill out our online form:
FREE Quote
"They are by far the most competitive and are always very friendly and incredibly efficient"
Mrs G
Australia
"'Moving day' - very nice and very polite team!!!! All packed and loaded in one day! "
Mrs A
New Zealand